— Custom Designed
Dimensional Letters
There is always something cool about 3D letters on a wall, building or monument sign! That is why Signarama of Detroit has made dimensional letters one of our specialties.
There are many types of materials that can be used for creating dimensional letters. When you pair our incredible design team with our CNC router table, not only will we create amazing signs, we will create the highest quality with the highest impact.
Dimensional letters and logos are perfect for permanent indoor wall letters behind your reception desk on a wall in your lobby. They are ideal for outdoor building letters or large wayfinding sign programs for hospitals and college campuses. Here are the most common types…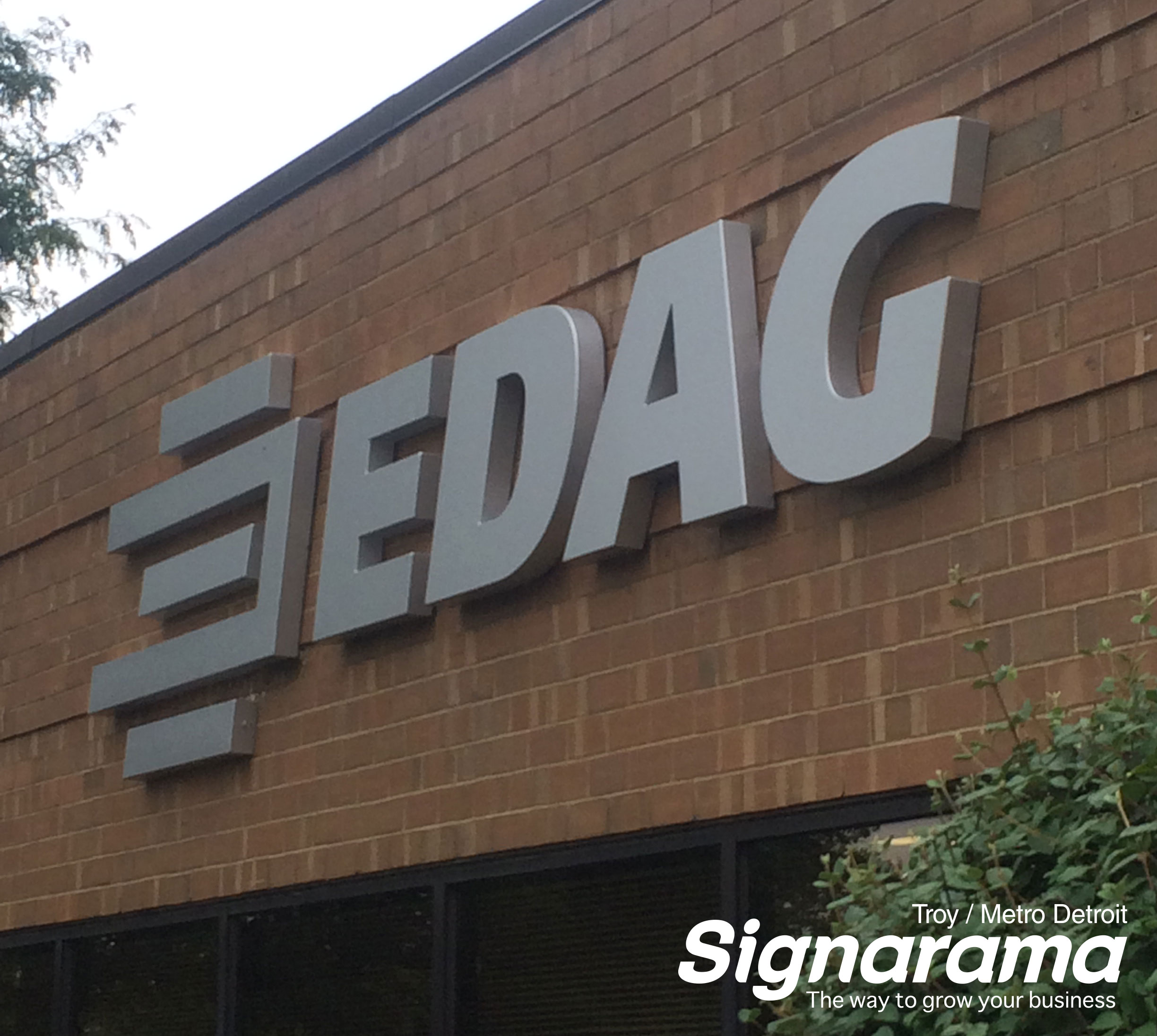 Foam & PVC Plastic Letters
Our lightweight foam letters are perfect for indoors and are extremely durable. Gatorfoam is produced out of a high-density foam core with a hardened smooth surface on the front and back. They are usually routed and then painted in any set of custom colors. 1/4″ and 1/2″ PVC is our absolute favorite choice for all indoor and outdoor routed dimensional letters. PVC letters are perfect because they allow smooth routing and hold the paint very well. They are the best choice for interior lobby signs and exterior logo signs.
Metal Letters & Logos
If you are looking for a high-end look of a metal sign that is a bit more elegant and polished, then we have the perfect metal letter options for you. We produce solid aluminum letters for outdoor signs and very cost-effective brushed metal or chrome finish letters as well. There are virtually unlimited size and thickness options available with metal letters. We have an excellent portfolio showing the options.
Plastic Letters
Signarma is proud to be a top supplier of Gemini thermoformed plastic letters for interior signs and exterior building letters. These type of plastic letters come with a LIFETIME GUARANTEE against all fading, cracking or peeling. We are experienced at all types of installation of these awesome letters with the strongest warranty in the entire sign industry.
Whatever style you are looking for, order yours today!
Add Contrast
Dimensional letters offset of the wall will make your logo or sign stand out among the rest.
Various Materials
Dimensional letters can be made from various materials such as; wood, foam, plastic or metal.
Multiple Uses
Perfect for permanent indoor wall letters behind your reception desk, or for an outdoor building.
— Our Work
Recent Projects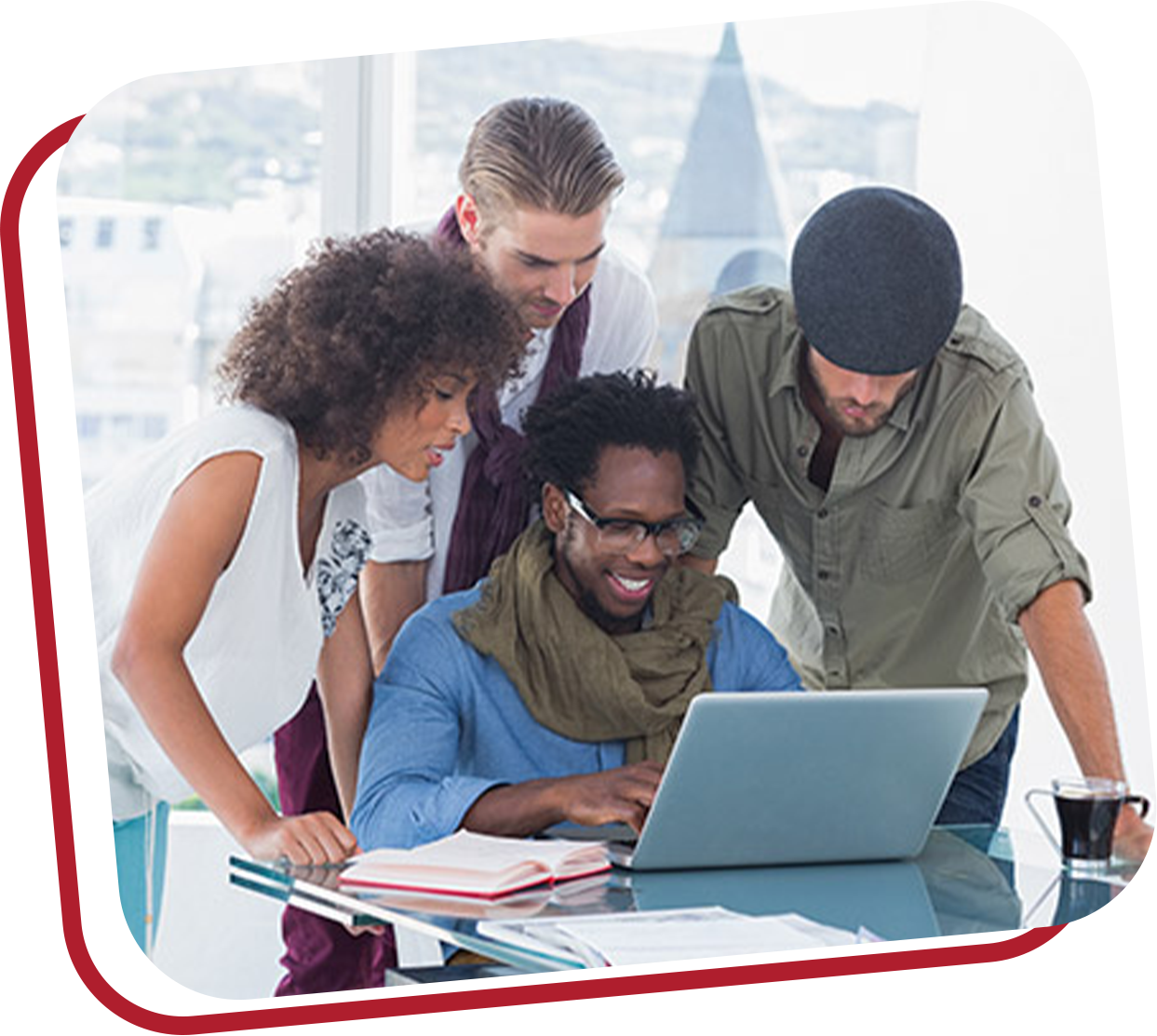 — More than Just Business
Good Clients
Great Reviews!
Sidewalk signs are popular because they are easy to move, & are a very effective form of outdoor advertising. Signarama of Troy / Metro Detroit produces many types of a-frame sidewalk signs, & our design team has a few tricks when it comes to effective advertising.
Communication was excellent throughout the ordering process. Kudos to you for having such a friendly and professional staff that took care of our changing needs and questions without missing a beat
Ready to Get Started?
We are experts in industry solutions. Contact us today for a quote and to review your signage needs.