With the internet, there are more types of advertising available than we could have dreamt of. This can be a good and a bad thing. Businesses now have many more options to choose from.
But it can be more complicated than ever to pick the right ones. To do that, you need to compare all your options. Read on to find out more about the success rates of different types of advertising and what businesses and purposes they are best suited for.
Social media 
So let's start with the new kid on the block. All of these sites have become popular options for advertising. And for a good reason.
An astounding 50% of Gen-Z (18- and 19-year-olds) and 42% of millennials (who are 20 to 36-years-olds) feel that social media is the most relevant platform for advertisements.
You need to take all your potential customers into account. However, for the most significant long-term impact, you need to think about the future, i.e., younger generations. 
The vital question remains: are advertisers getting results? Overall, 76% of US consumers have bought a product that they saw on social media. It's no wonder that it was estimated that social media advertising would add up to $7.6 billion in the United States.
One of the key benefits of social media is that you can do it for free! You don't have to spend a penny if you don't want to.
But in saying that, keep in mind that the most effective way to use social media for advertising is to combine it with other promotional materials. For instance, use your logo as the profile picture on the account. Or post digital versions of your physical signs online.
The best sites are:
Facebook
Twitter
Instagram
Youtube
LinkedIn
Recommended for:
Nowadays, most companies can benefit from some degree of social media advertising. Your business should have at least one page. 
Overall, it is one of the best choices for new companies who don't have a large advertising budget to start. This is especially true if your content is shareable. Some of the key features that influence this are whether it offers social validation, aesthetic appeal, and is entertaining.
Recommended purpose:
As one of the most popular types of advertising, social media platforms are a fantastic way to gain more exposure. So it's a great idea if you are aiming to reach more people. Besides this, you also want to use it for advertising events and changes to your business.
Printed media
Nowadays, businesses often want to focus on online platforms above all the rest. They often want to throw out the baby with the bathwater. But don't ever discount the value of printed media, even in this modern world.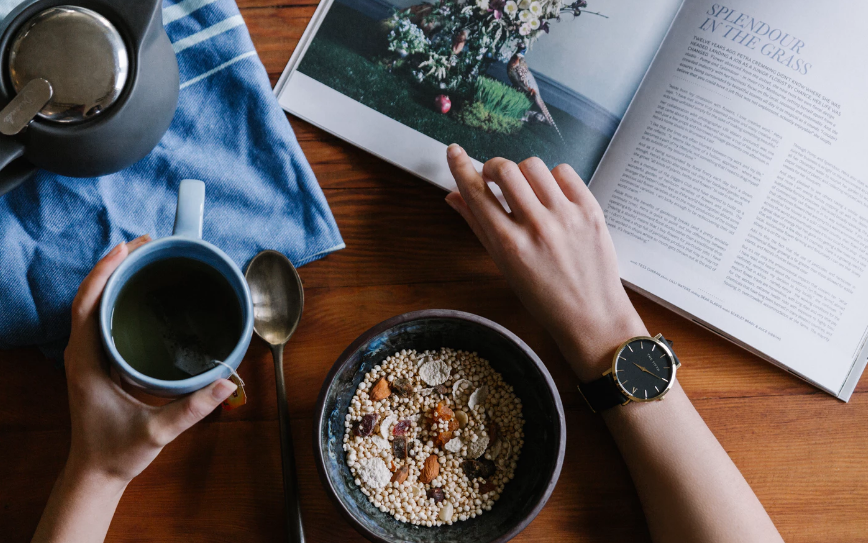 The print platform will add more tangible elements to your promotional campaign. In the digital age, people are often duped by false and misleading online ads. In contrast, printed media can help you to gain your audience's trust.
If you aren't convinced, you only need to look at the statistics and facts.
First, numerous studies by neuroscientists have found that printed media has several advantages over digital media. One of these is that physical material has a better chance of forming connections in the brain. It engages with your spatial memory networks, so it is more memorable.
Another is that when people read printed materials, it involves more emotional processing, which is crucial for brand associations. 
Physical media is more engaging, and this pays off. Magazines have one of the highest returns on investment at $3.94 for every dollar spent on advertising.
In saying that, you will probably need to use it in combination with other platforms.
Recommended for:
You should consider printed media if your business wants to reach people in its local area. Materials like pamphlets, newsletters and so on work particularly well if you can also hand them out at your storefront.
These platforms can also be a good option if your primary audience is over 35 years old.
Recommended purpose:
Printed media is an excellent choice if you want to reach a particular audience for a specific purpose. For example, if you're going to advertise a pet grooming service, you can buy an ad in a magazine for dog owners, etc.
Television
It doesn't get more premium than television advertising. You can reach a massive audience base.
Yes, there have been significant changes to the television market in the last couple of years. Streaming services have become significant competitors. But the average American still watches about five hours of live-tv a day.
Television adverts accounted for 71% of ad generated profits. The return on investment for this platform is $4.20 for every $1.
But as you might expect, all of this comes at a cost. Even with recent price reductions, it will still cost you a pretty penny.
Recommended for:
You can really only effectively use television advertising if you own or are part of a large business. You need to have a significant budget and enough resources to produce a quality ad. To make it worth your while, you should probably have several branches, franchises, or locations.
Recommended purpose:
Usually, television advertisements are better for promoting premium products and services like a well-known perfume. Or else to advertise the entire business rather than one smaller and less significant item.
Radio
Radio can be an excellent way to reach a specific target audience with your promotions. Different demographics usually prefer individual radio stations. People also have preferences for particular DJ's and programs.
That's why it is essential to perform some research on your target audience. You want to make sure that you get in touch with the right people.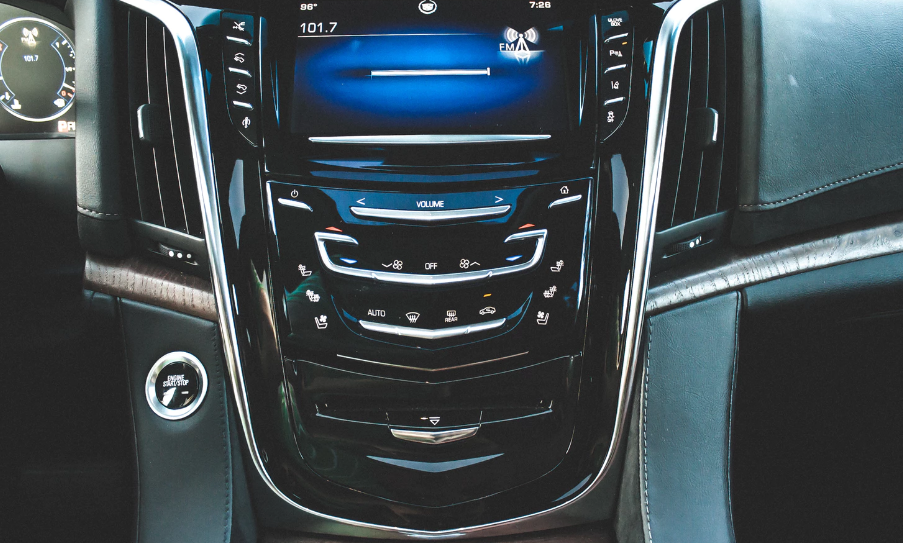 One of the critical benefits of radio ads is that they are so easy to produce. You don't necessarily need the help of a professional to design or formulate the promotion.
But one downside is that listeners often struggle to remember what they hear on the radio. This can possibly reduce the impact of the ad. However, you can easily combat this by repeating the advertisement several times throughout the day or program.
A study by Nielsen showed that these types of advertisement have a return on investment of $6 for every $1 you spend.
Recommended for:
Once again, radio is an excellent option for smaller businesses. It is rather inexpensive so it should be able to fit into any budget.
Recommended purpose:
You should consider radio advertisements for the target audience living in your local area.  Overall, it works best if you have some sort of narrative. That's why it can be a great way to advertise services and products that you can tell a story about.
Printed signage
Media printed on paper isn't the only physical type of advertising that you should consider. Another essential platform is signage.  
Every business with a physical location or storefront needs to invest in signage. You will find that it has practical value in indicating the position and other details of your company. But it is also critical in advertising.
One survey showed that 76% of US consumers enter a store they have never visited before based on its signs. Besides this, 68% of people have actually purchased a product or service because a sign caught their eye.
Outdoor signage can play an important part in your strategy to promote your business around your area. Research has shown that 85% of your customers live in a 5-mile radius of your location.
These rates are pretty significant.
Just a few of the many options out there are:
Banners
Coroplast signs
Window graphics
Channel letters
A-frame sidewalk sign
Recommended for:
Like we've said, printed signs are an excellent advertising platform for any business with a physical location. It is particularly crucial if customers need to visit it, for example, a restaurant, any store, or an organization like a school.
However, signage can also play a key role in advertising online businesses.
Recommended purpose:
In the end, signage works best when you try to attract clients who live close to you. On top of this, you should think about using temporary signs to advertise big one-off sales or new products and services.
Digital signage
Today, no doubt you would have heard about and seen the growth in digital signs for yourself.
Interestingly, a 2012 study showed that drivers spend more time looking at digital billboards than traditional signs. What does this mean?
You will have more time to get your message across, can convey more information, have a higher chance of the audience remembering, and can possibly have a greater impact.
Besides this, they drive sales. We know this is what you want to hear. 19% of consumers claim that they have made unplanned, impulse purchases of products they've seen advertised digitally. And stores have experienced up to 33% in additional sales after introducing electronic signs.
Again there are a variety of products that you can choose from like:
Digital posters
LED message centers
Digital menu boards
Recommended for:
Digital signs can require a significant initial investment. For this reason, it can be a better option for established companies with larger advertising budgets.
In terms of the types of business, it works best for companies whose products or services change often. Plus ones who sell products in a storefront. So, for example, you should consider it for grocery stores, shopping centers, fast food restaurants, and clubs.
Recommended purpose:
Digital signs are useful for a variety of advertising purposes. They are especially useful for advertising your premium products and showing off new products or services.
Besides this, you will find it exceptionally useful to promote events. For instance, schools can use it for advertising events like fundraisers.
Email
Another type of advertising that you should keep in mind is email. Few other platforms can beat it in terms of time efficiency and cost minimization. It can certainly be much easier to manage than traditional direct mailing.
Promotional emails have a conversion rate of 4.29%. This is the metric to measure how many people took the action you wanted them to on your online platforms.
Besides this, you need to pay attention to the click-through rate and the open rate. The former is all about how many visitors to the page follow a hyperlink to your site. And the latter relates to how many people open the mail.
Remarkety reported that they found that the average open rate for emails is at 23.4. On the other hand, the average click-through rate is at 17.8%.
While this is impressive, it will be more beneficial to use it as a supplement to your promotional campaigns.
Recommended for:
All in all, email as an advertising platform is an excellent option for business with an online component. It is particularly well suited for a brand with an online store. In this case, you can include links to your site in the email.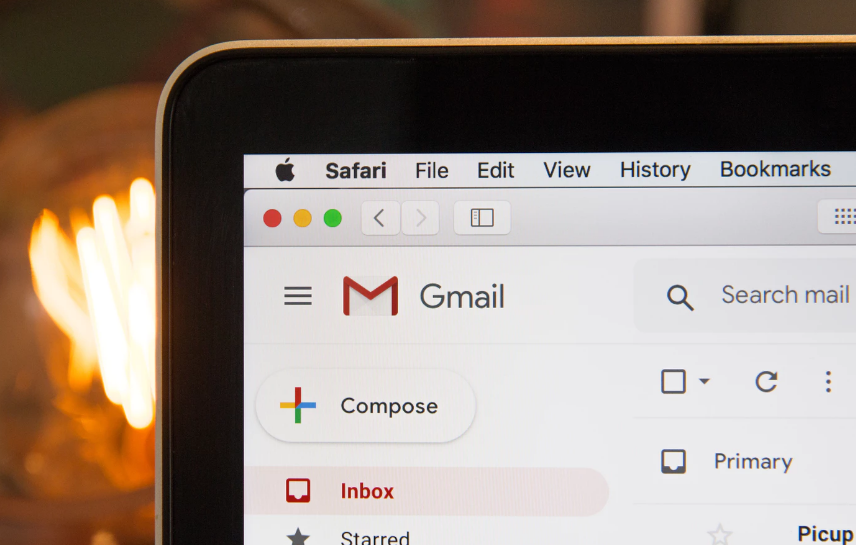 The opportunity for buying or hiring should only be one click away.
Interestingly, statistics show that the open rate for email ads are among the highest if they involve art, hobbies, and nonprofit organizations. So if your business is associated with any of these areas, you will have better chances of success.
Recommended purpose:
Promotional emails have significantly picked up in volume over the years. Unfortunately, this means that people will often immediately close or even delete any that they receive.
That's why it can be better to use it to send advertisements to already existing customers. They will already have a relationship with your business and will be more likely to respond to it.
Multi-faceted campaigns: using different types of advertising
As you can see, there are several factors you need to think about before making a decision. It's not as simple as picking the most convenient option. 
Individual success rates matter. However, we recommend that you not limit yourself to one type of advertising. All in all, the campaigns that use multiple platforms will reach the widest audience base the most times. So, it is all about finding the combination that works for you.
If you're trying to decide what promotional materials to use for your business, don't stop here. Also, read 8 tips to get the most out of your signs & reuse them on social media. You will find a comprehensive guide to the different types of signage & their uses useful as well.