Having clients and customers interested and involved in your business or organization is vital. When people attend your events, you're overjoyed. When they drop by your office, you're gratified. However, even the best of occurrences sometimes need planning and preparation to ensure that things run smoothly. And that's why you might find yourself needing traffic control and parking signs—to help you manage all the people who will be in and around your location on a day-to-day basis (or when you're hosting special events).
Let's take a look at some examples of custom-designed signs to help you keep people running smoothly through your places. From traffic control to parking, you may need signs to help point people in the right direction or get them situated in the right place. 
Custom parking signs
We've taken a dive into custom parking signs here. Be sure to let your imagination fill in the gaps when designing parking signs tailored to your own needs. For instance, why not craft a sign that grants a special parking spot to your "Gold-level clients"?
This technique could give you a chance to let your top clients know how much they mean to you. Plus, it allows other clients to have a new goal to aim for—they can shoot to make gold-level status. You can even craft a unique letter, email, or phone call to let your top clients know they were just awarded a special parking space.
Also, be sure that you research relevant rules and regulations that apply to your parking signs. (Your sign specialist may also be able to alert you about relevant requirements). Naturally, you should ensure you're following the guidelines that apply to you.
Personalize your signs
Choose an image related to what your business or organization does and use it to mark out your designated parking.
1 – Sign with an image and text
Here's an example of personalizing. Use a sign with a car if your company is an auto repair shop, a car dealership, or even an auto insurance company.
2 – Company logo parking sign
Put up a parking sign with a company logo. It will give useful direction for one thing. But it will also keep your company's logo in front of potential customers and clients.
3 – Touch of class signage
Whether your sign tells people where to park or directs them which way to turn, consider projecting a classy front for your organization by selecting classy signage.
Make people laugh with your signs
Laughter is a powerful tool. It can uplift spirits and bring smiles to faces. And you can actually tap into the power of laughter to help you solve your parking problems.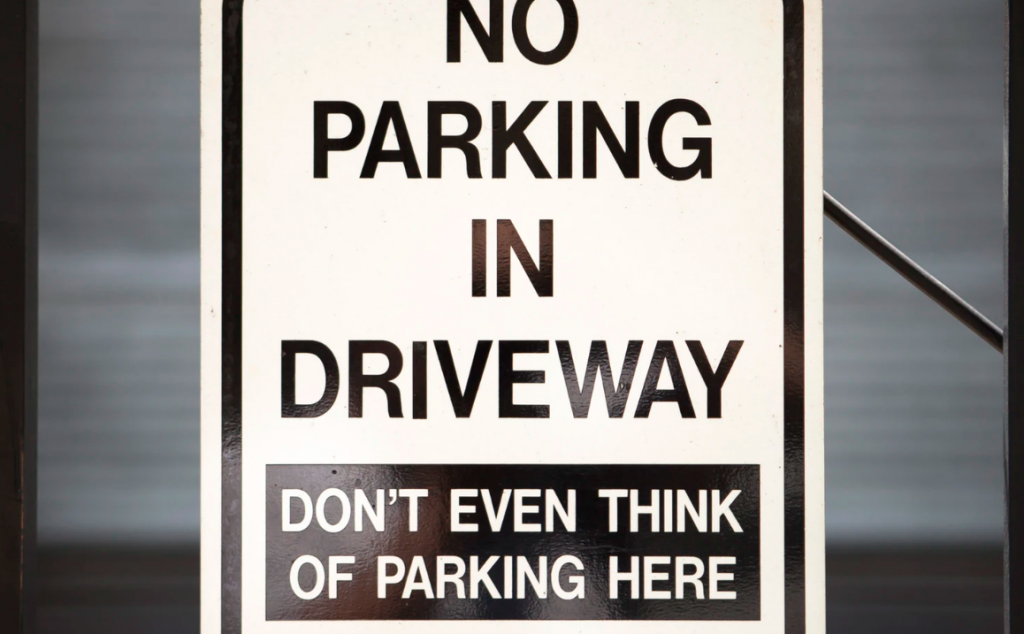 It can be frustrating for drivers to encounter reserved parking spots with signage that bars them from pulling right in and shifting into park gear. Obviously, restricted parking throws a roadblock in their way and possibly slows them down. Of course, having to hunt for a new parking space is a less-than-pleasant experience if a driver is in a hurry.
The least your business or organization can do to ease this frustration is to find some humor in the situation. Get the hurried driver to chuckle while they search for a new, non-reserved spot. Seek out reserved parking signs that will make drivers pull away with smiles on their faces.
4 – "Tow those cars!" parking sign
For instance, you could try this parking sign that playfully tallies up cars towed.
5 – Old-fashioned parking sign
Or you could opt for a parking sign with a nod to the olden days.
6 – Blunt parking sign
Then there's this humorous parking sign that says it like it is.
Traffic control signage
It's easy to think of stop signs, yield signs, and traffic signals when we hear the words "traffic control signage." Naturally, those signs are often the responsibility of the state transportation department. But even private entities may need signs to help direct traffic.
7 – Signage for large organizational complexes
A hospital might need to direct patients toward the emergency department entrance or another particular hospital area. Or a large industrial complex may use signs to direct drivers and pedestrians to the specific building they're looking for.
8 – Post and panel signs for operations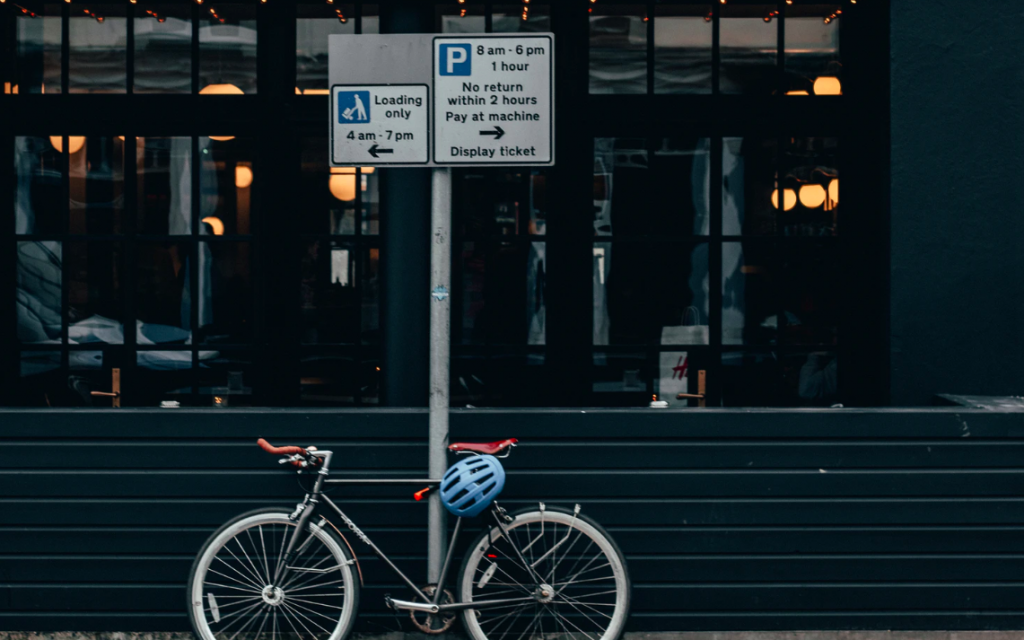 Some businesses need to point drivers to loading docks or pick up zones. Post and panel signs are perfect for this job. Plus, you can place arrows on the sign's face to help drivers see where they should be headed.
Start with stellar designs
Whenever you get custom designed signs— whether for traffic control, parking, or another important use—you have a great opportunity to personalize the signs. You may have more opportunity to make decisions about a sign's appearance than you would with prefabricated signs. Make the most of it. For instance, be sure you plan in advance so that you can select the right colors. And choose good images that will leave viewers with a great impression of your company.
Get more from your signs
Once you unveil your new signs, don't stop there! Instead, harness the creative side of your brain to come up with ways to make your signs work extra hard for you. For instance, you can adapt your signage according to the season. Check out How To Make Your Signage Seasonal Without Spending A Lot Of Money. Or you can take a look at our 8 Tips To Get The Most Out Of Your Signs & Reuse Them On Social Media.