Letting your clients, customers, and visitors know who you are and what you do is important for your company's success. Of course, every company has to choose its own ways to get this information to their stakeholders. One particularly fun and creative way to share your mission and message is floor graphics.
You may already have signage on your building front, in your company yard, and even on the walls inside your location. But do you have signage on your floor? If you think about it, your floor is actually a vast amount of unused space. So, why not get started putting it to use?
Think outside the box
While you might think of floor graphics as a top-tier way to advertise your company's values or abilities, floor graphics are not limited to commercial use. Nonprofits can use them for special events. Individuals can use floor graphics for weddings or parties. Even schools can get in on the action.
Begin with a solid design
Think of your design as the foundation of your floor graphics. Naturally, you want to begin with a solid foundation. Of course, you'll want the graphics installed well and maintained well over time. But if you don't get things off the right foot with stellar design, you won't have much to brag about, will you?
That's why there's a point to be made for getting some specialized assistance with this. Not everyone is gifted at graphic design and some people simply aren't as visually-oriented as others. So, it makes sense to get the help of someone whose talents lie in that direction. That could be professional design services, or it could be simply assigning the design to the most design-savvy team member within your company if it falls inside their skill set.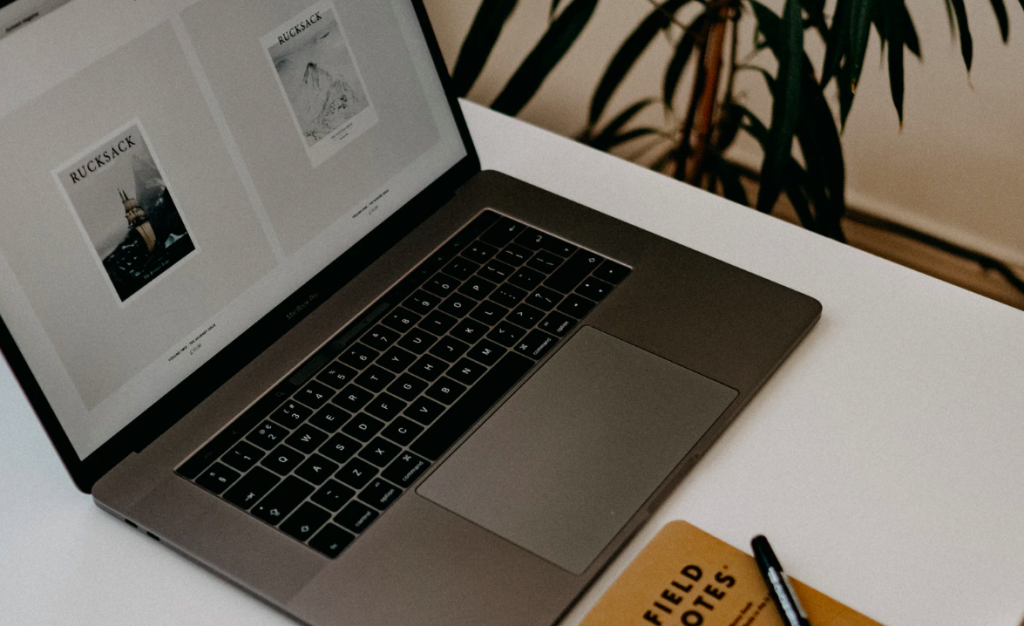 Size well for the space you have
One advantage of floor graphics is just how much possible canvas you'll have available. Walls may be spoken for to accommodate doors and windows, and ceilings might be needed for lights, ductwork, or a ductwork screen. But the floor—that mostly just needs to be traveled on (and sometimes have HVAC registers placed in it, of course).
So, if you find yourself with plenty of floor space that's not spoken for from a design standpoint, then graphics could be a great choice. Take time to select a floor design that works well for the space you have. Also, don't forget to take into account the shape of your space, its location in your building, and the vantage point from which viewers will see your graphics.
For instance, what you do in a long school hallway could be quite different from what you do in a small hotel entry lobby. Similarly, floor graphics that stretch up stairs will be different from those that adorn a conference center floor.
Beware of small squares and rectangles
We suggest you approach small squares and rectangles cautiously. They could easily look underwhelming instead of stunning. And this could especially be the case if they're overfilled with text and other content. Go for eye-catching graphics that actually fit with your space. A small square or rectangle could look disappointing and slightly out-of-place—as though you just came up with a quick image and stuck it to the floor.
Spread out
Instead of small, constrained graphics, explore the possibility of larger graphics. Spreading across a large floor space might be just the eye-catching approach you need. And don't think that your graphics need to have easily visible, squared-off edges either. Graceful curves or sprawling lines might be just the thing.
Get expert input
As we noted above, sometimes design projects are outside the scope of a company's expertise. You want to connect with clients who need the service you offer because you're good at what you do. Signage is a way to connect with those clients. However, you might be perfectly aware that creating signage is not what you're good it. After all, if everyone was good at crafting signs, every company would be a sign company.
The good news is that there are companies that specialize in the things that you need but can't do yourself. And that's exactly why you should consider reaching out to a sign specialist. Not only can they craft your sign based on their accumulated expertise, but they may be able to assist in the design phase, too. Check with your sign specialist to see if they offer graphic design services.
Explore your options
Of course, with floor space to spare, floor graphics make sense. But there might be other types of signs that are perfect for your company, too. Check out How Your Business Can Take Advantage Of The Different Sign Types. Or take a look at Tips & Tricks To Designing Eye Catching Business Signs.