Your business thrives on being found by the people who need it. Sometimes, it happens through referrals. Other times advertisements or promotional strategies may play a role. But, businesses can also recruit new customers and clients through their business signs. Naturally, if you want to pull people into your business's circle, you want eye-catching business signs. 
Use eye-catching business signs to connect with people
It's easy to see why your company wants eye-catching business signs. You have something to offer people, but they need to know who you are and where to find you before they can take advantage of your products or services. Of course, getting seen is one way to make that connection with people who want what you offer. 
Plus, eye-catching signage is also a way to build brand recognition and rapport with the community around you. This could even go for people who don't need what you provide (or simply don't need it right now). 
Think about any time you've seen an eye-catching business sign yourself. Did you immediately head into the business to buy or participate in some way? Not necessarily. In fact, you may have just subconsciously filed away the knowledge that that company has a beautiful sign. 
Yet you may have returned to the business later or even recommended it to others simply because it stuck out to you. Keep this in mind as we explore ideas for catching the attention of customers, clients, and the community.
Personalize your plans
Note: Harness the best of these tips for your own sign situation. Don't assume that they'll all be the right way to go for your sign. Instead, pull together your own knowledge of your business and its environment. And learn from your sign specialist's accumulated knowledge, too.
Create with colors
Who doesn't love a pop of color now and then? Colors have great eye-catching potential. So, put them together in the right way, and it's natural that they can help your business sign get positive attention.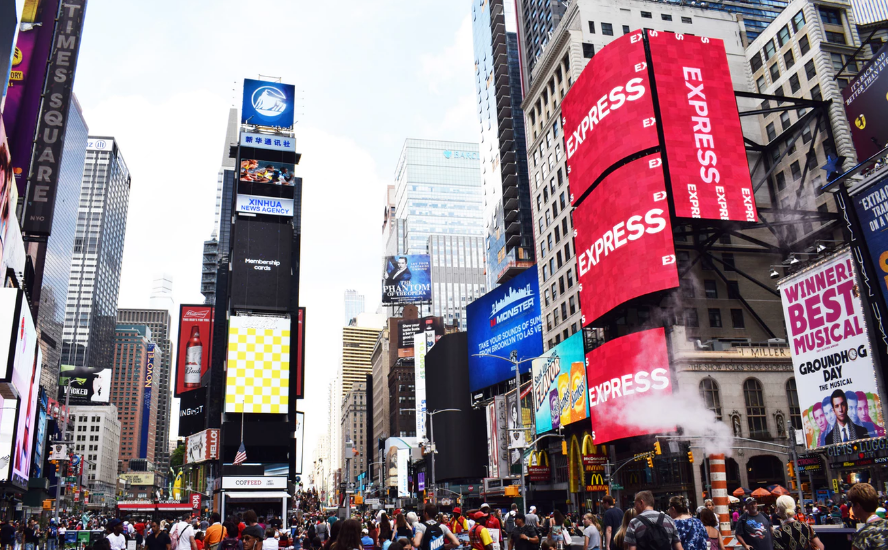 Let them shine with lights
Lights get you seen at night. And they could even help you be seen in the daylight, too. Lights can also make some signs seem cheery or fun-loving. Plus, remember you can use even make your indoor business signs stand out by illuminating them.
Begin with a strong logo
A great logo is a perfect foundation for a solid sign. If you don't have one yet, consider getting input from professionals. The difference between a trained designer and an amateur could help you create an attention-getting piece. Your sign company may even have graphic design services available.  
Take up space
Do you have an open wall or floor that could be transformed into an unexpected, striking focal point outside or inside your building? The second wall mural photo here seamlessly blends colors with creativity to create a beautiful, yet striking space. Notice how it pulls you in? You want to get closer to read that wall.
Celebrate what you do
Consider using your signage to lean into the product or service you offer. If you're a coffee shop that's all about your coffee beans, then why not craft a wall mural to reflect that? From showcasing the different types of coffee beans to mapping out the bean's journey from field to cup, make your signage reflect what you do. Similarly, if you specialize in helping create fish tanks and ponds, what better way to let customers know that than to splash your love for water creatures across your building's exterior?
Create a sign that evokes the "right" feelings for your company
There are all sorts of ways for your sign to be eye-catching. Some types will be right for one business and other types will fit well with another business. Shoot for a sign that hits your customer in a way that complements your type of business. 
Upscale and professional? Then, you may deem the right kind of sign to be engraved metal with your company logo. Or you might want metallic dimensional letters. Or even a personalized monument sign.
Full of creativity, personality, and whimsy? Well, that might just call for a totally different approach. Like the upbeat image portrayed in our project for Peticured. Whatever your company, do your best to match your signage to the image you're cultivating.
Be easy to take in
Use a combination of proper size and the right number of characters to ensure that your sign creates an easy reading experience. A dozen tiny letters trickling across your building may prove tough for your viewers to even read. Plus, you don't want to be that business whose appearance speaks "boring and monotonous" to anyone listening.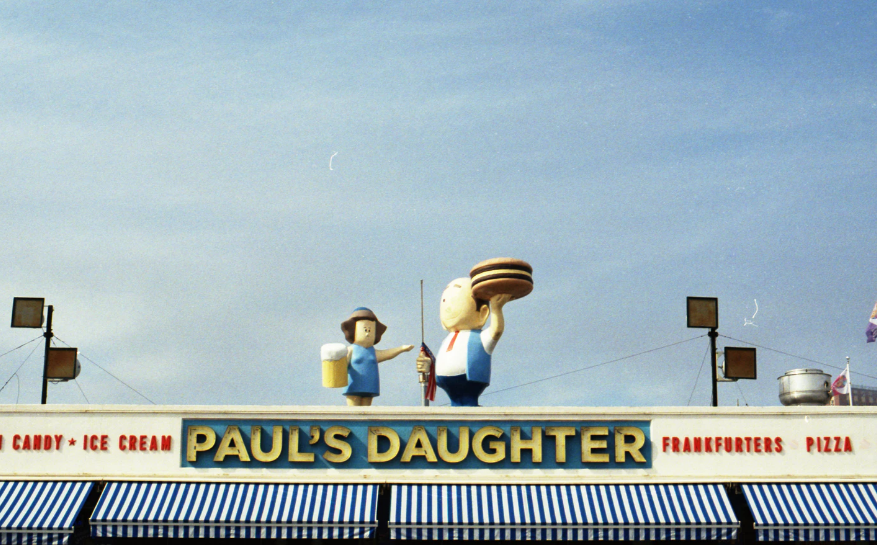 Fit your sign to your space
Since every business has a different situation, you can expect that companies will have varying amounts of space to work with. To create an eye-catching business sign, be sure to design with your own space in mind. 
If you have a lot of room, then expansive signage could be a great way to put it to work. But if you're low on space, then simply make the very best of what you have without feeling pressured to overcrowd it.
Keep your eyes peeled
Crafting an eye-catching business sign can begin when you first take note of what signs snag your own attention. Give yourself some time before you begin your sign to keep an eye out for examples of the captivating qualities you'd like to achieve. And take some time for our 6 Elements You Must Include On Your Sign | Tips On Layout & Design.