All kinds of organizations need to advertise. This is true whether they are trying to make profits or are trying to raise money and working for a cause.
That's why for this year's International Day of Charity on September 5th, we are looking at how to create signs for nonprofits & charitable organizations.
To create signs for an NPO or charity, you need to know about working on a budget, choosing the right products, and designing the images. We will cover all of these and more in our ultimate sign guide.
Working on a budget
Clearly, one of the most important goals of any charitable organization is to save as much money as possible. However, you still need to find a way to gather the resources needed for your cause.
That's why the core parts of your business model are usually to raise money, raise awareness, or both. This means you always need to spend as little as possible while getting the results you want. This mindset needs to extend to making signage.
You don't want to spend unnecessarily. So don't ever be hasty. Take your time to make sure you make the best decisions for your organization.
To do this, you need to figure out how much you can or want to spend. It will, of course, depend on the state of your accounts. If you are unsure what a reasonable amount is, it can help to do some research.
Try to find out what similar nonprofits and charitable organizations have spent on their signage. Overall, this will give you the ideal starting point. You can also check out what the costs are for the type of products you want.
Next, once you have calculated your budget, you have to find ways to stick to it. The key is to thoroughly investigate all your options as you go through the process.
We will discuss how you can save some money along each step of the way.
Getting a sponsor
As you might know, one of the essential ways you can save on the expenses is by getting a sponsor. There are always businesses who are willing to help out for a cause. Corporate social responsibility is now viewed as a central part of how companies work.
Typically, the public believes that businesses should not only focus on profits. They must try to have some positive impact on society. Consumers might even stop supporting a company if they feel they don't care.
That's why cause-related marketing is now more popular than ever. Corporations have an interest in showing off their contributions.
All of this is excellent news for charities and nonprofits that are looking for sponsorships. It gives both of the parties a chance to win.
Today larger NPO's often have a whole team to focus on cause-related marketing. But don't fear, a smaller organization can still manage.
Here are some tips for getting the sponsors for your signage:
First, go to companies who have supported your charity in the past. They might be willing to continue with the partnership.
Look for a business whose owners you know. It can help you in the initial stages of arranging a meeting.
Don't rely on a single method of communication. Try to use email, calls, and visits to reach companies that might be interested.
Find a business whose target audience might overlap with yours. Both of you will then benefit more from the relationship. And they will probably be more willing to lend you their support.
To show your gratitude, print their names on the signage, send them documents to prove their contribution, or thank them in the media.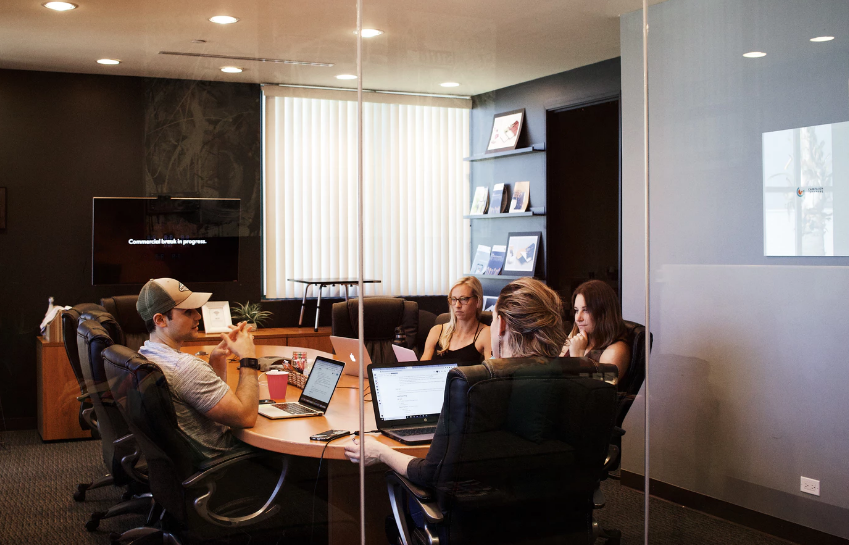 Take a look at this article to learn more about corporate sponsorships.
Different signs for different purposes
One of the critical decisions you need to make involves which signs you want to make. It's important to remember that some signs will be better suited for specific goals than others. Once again, you need to do some detective work.
The following are some of the best signs that nonprofits and charitable organization can use for their campaign.
Building signs:
Most organizations will have at least one physical location from which they operate. This is an ideal place that you can use to promote your cause. You probably won't need to pay additional fees to put up the signs. And it serves practical purposes too.
There are several options to consider, depending on your budget, location, and so on.
Window graphics
Do your offices or workspace have windows facing pedestrian or motor vehicle traffic?
Then window graphics can be an excellent option for you. These signs can be a real eye-catcher,  especially if the surrounding businesses don't have any. You can make your organization stand out even more if you design them with bright colors and images. 
That's one reason why they can work well as advertisements. But they have practical utility too. For example, they are most commonly used to display useful information like your name, trading hours, and contact information.
The price of window graphics will depend on the size and design. However, what makes them cost-effective is the fact that they are low maintenance and long-lasting.
Channel letters
Channel letters are a perfect solution to display your organization's name, especially if you use them in combination with window graphics that provide more information.
These signs are highly customizable. So you have a lot of flexibility. Thanks to this you might have some leeway to choose a less expensive design.
Besides this, fabricators typically make them with LED lighting. Therefore you can even get some exposure at night.
Long term advertisements:
Like any other business, you could benefit from more extensive general advertising. Signs can be an excellent long term solution for this.
Vehicle graphics
One sign you can use is vehicle graphics. These are decals or wraps that you can place on any automobile.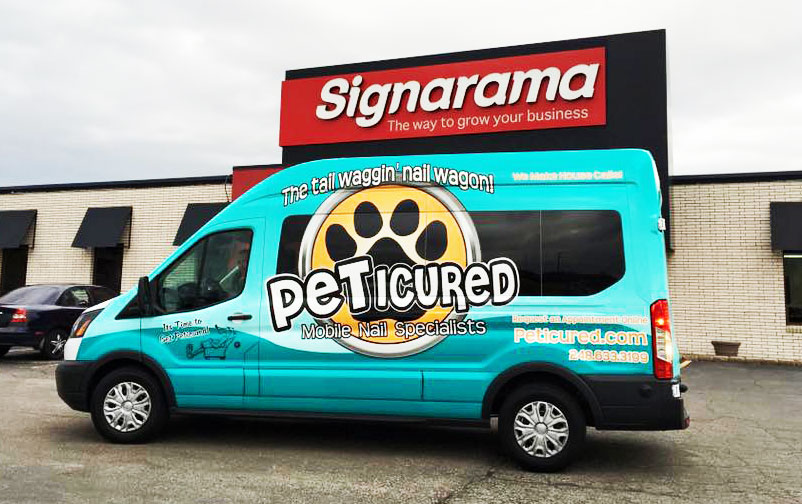 What makes them unique is their mobility. You can gain exposure wherever the car, truck, or bus goes. In the end, this can save you a lot of money. If you're on a budget, you can replace some of your rented sign spaces with vehicle graphics.
Digital signage
Another fantastic long term option is digital signs. These screens have become more and more popular thanks to their effectiveness as an advertising medium.
One benefit of digital signs is that they give you much more space for potential content. You can run several ads on a loop and even play videos on them. Another good idea is to show some footage, photos, or statistics about the effect your organization has had.
In addition to this, you have the freedom to change the content of the sign if you need to. For example, if you want to promote an upcoming event or fundraiser.
Overall, this is an excellent platform to give more information about your cause. For this reason, you should consider placing it in an area where people can spend more time looking at it. An example of this is the checkout line of a local store or a queuing area at a bank.
Initially, it can be more expensive than some of the alternatives. But it will pay off in the end.
Signs for events and fundraisers:
Long-term advertisements should undoubtedly play a key role in your advertising strategy. But you will also need temporary signs.
Core tools of any nonprofit and charitable organization are events and fundraisers. These are fantastic ways to get more exposure and support for your cause.
So you will need signs to advertise before the events. However, you will also need some at the event.
Banners
Banners are a lightweight and very inexpensive signage product. Fabricators usually need less time to make them.
That is why you should always keep these in mind for temporary signs. You can use them as a promotion for the event. But you can also use them at the event to encourage people to make contributions.
Tradeshow displays and exhibits
Any charitable organization or NPO needs to know about the different trade show displays and exhibits. There are many types available depending on your needs and what your sign company can offer. Some examples are pop-up displays, specialized banners, and multimedia displays.
As you might guess, these are specifically made to use at events.
They will work well if there is more than one exhibitor or organization present. You can really make your booth stand out.
But they can also be handy at events that focus on your cause.
How to get people to support your cause with design
The end goal is to create signs that create awareness and also get support for your cause. To achieve this, you need to look at the design of your signage as well.
Let's look at some of the critical design elements and principles to keep in mind.
Images
Use photos of people, animals, or whatever else you are supporting with your organization. This is a great way to catch your audience's eye and will make the sign more memorable.
But most importantly, it will make it more impactful. The cause will feel more real to them.
Call to action
You need to let people know what actions they can take to support your nonprofit or charity. This should be a central consideration in your design. You can emphasize it by using bright colors, contrasts, bold letters, or large font sizes.
Having this will help improve the chances that they will not only see the sign but act on it too.
Sponsors
If a sponsor supports your organization, it is essential to say this on your signs. Doing this will help maintain a good relationship with them. But it will also lend legitimacy to your cause.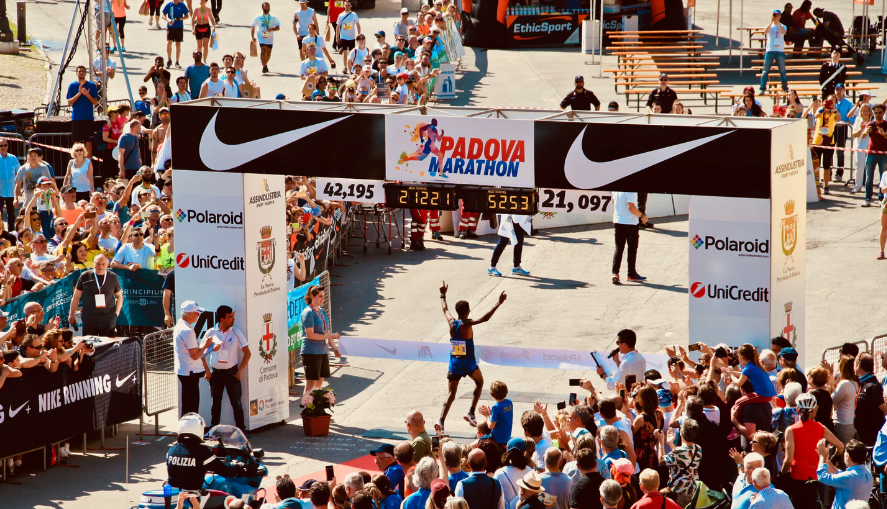 You can include this by saying "sponsored by" and then giving the logos of the business. It doesn't have to be at the center of the sign. However, it shouldn't be almost invisible either.
Working with a sign company
The success of your signs relies in large part on the work of your sign company. So you must establish a fruitful relationship with them. This is true for any business venture. But even more so for charities and NPO's with limited resources.
You want to get it right the first time.
Hire the right company
Choosing a good sign company can mean the difference between overwhelming success and complete failure.
To help you decide, make a list of fabricators in your area. Contact them and find out as much as you can so that you can compare them.
A few things that you should consider are:
Their pricing
Portfolios
Range of products and services
Track record and reviews
Quality of their work
Their manufacturing process
How long it will take
In the end, it boils down to finding a company you trust to produce high-quality work at a reasonable price.
Discuss your options
You should always discuss all your options with the fabricator of your choice, especially when it comes to pricing. Be upfront from the start. Tell them that you are an NPO or charity and let them know what your budget is.
More likely than not, they will be able to work out what the most cost-effective solution will be.
You might be surprised to find that they might have packages that can help you save a few bucks.
A pro tip is to ask about the different materials they use. The fabricators might be able to print the same sign, of the same type at a lower cost depending on the material.
Professional advice
It can be helpful to always keep in mind who the experts are. Your sign company will know the industry much better than you do. So take advantage of their knowledge and expertise.
Don't hesitate to ask them any questions you might have. As long as you have chosen a suitable company, they should be able to give you sterling advice.
If their recommendations go against what you want, take a second before making your decision. You don't want to dismiss their guidance offhand. They will usually have a good reason behind it that can help your organization.
Ask about sponsorships
We've already talked about the importance of getting a sponsor. What we didn't mention was that you could often ask your sign company about this too. They may be willing to partially or fully sponsor your signage.
Or else they might at least give you some discounts on the signs. It never hurts to ask, so don't miss this potential opportunity.
For a good cause
Hopefully, this guide will help you to create effective signs for your nonprofit or charitable organization. In the right hands, signage can help you increase awareness and also raise support. Don't forget that they can be valuable as long-term advertisements as well as short-term for fundraisers.