Organizations don't run themselves. They need inputs—often money and time. Sometimes, as a leader or member of an organization, you'll find yourself looking for ways to get these inputs. And when you're trying to raise money, fundraisers are a natural option. But to get people to your fundraiser, you know you need to let them know about it, and that may mean learning how to advertise fundraisers.
People drive the mission
Yes, people may sometimes come knocking an organization's door looking to give away money or time in service of a cause. But other times, the organization will have to go looking for these partners instead. Obviously, fundraisers are one way to connect your program with the money it needs. Yet, there's a pre-fundraiser step that's also important. And that's connecting the willing donors with the fundraiser in the first place. 
You may have many people who truly want to support your mission and even have the resources to do so. But if they don't know about your need, how can they help you? So, as we look at how to advertise fundraisers, here's one way to envision it: you connect partners with the fundraiser→those partners connect with the organization's mission.
How to advertise fundraisers for a school
Advertise your school's fundraiser to people who have a vested interest in your school. For one thing, this could be the community where the school is located. If you're trying to raise money for new desks for local children, the community may very well care about that.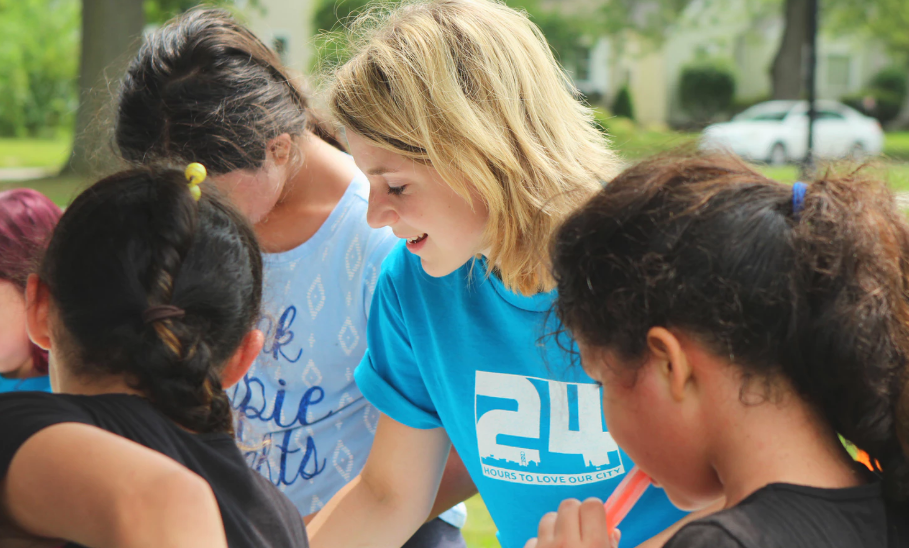 Another group to appeal to is graduates of your school—people who know firsthand what the school can do and does for students. If graduates of a university feel fond about their experience studying there, they may be a prime group to reach for fundraising.
Once you've identified the group or groups of people who will likely care about your fundraiser, think next about where they're likely to be looking. Then, turn to those media and formulate advertisements for them.
The school newspaper is a natural idea, as is an alumni newsletter. Sending an email through the school database is another option if privacy restrictions allow. Your local newspaper could also be a great way to reach stakeholders in the community.
Nonprofits need to advertise their fundraisers, too
Just like schools, nonprofits also need to connect with people who want to support their work, financially or otherwise. As a nonprofit, you want to be seen by people who care about your mission and are willing to take action, even if it's just the simple act of opening their wallet.
Find the community that already supports what you do. So if you're a nonprofit that provides wheelchair-accessible homes for wounded military personnel, then you absolutely want to think about what venues will help you reach active military personnel, veterans, and their families.
Depending on your organization's scope, finding your supporters could include advertising in magazines, newspapers, journals, etc. that target the community you're trying to serve. Don't forget the internet either—in part because of its sheer popularity. Use the social media ideas outlined above.
Physical advertising is also an option. It could be a banner reminding people in your town of your nonprofit hospital's annual gala. Or it could be a swath of yard signs encouraging people to join your organization's walk against cancer. Even a temporary post and panel sign could help you get the word out.
Find a partner (or more than one)
Nonprofits can also think about the sort of partnered advertising that exists when they work together with an area business. If you're a local food pantry, find a company in your area to sponsor you. Your partner can even help you advertise. For instance, they could shout out your fundraiser in an internal email or post about your event on their company Facebook page.
Their sponsorship could also make it into your promotional materials, too. You can create signs for your fundraiser containing your own logo and also the logo of the company who's sponsoring you. You may have seen this strategy of listing sponsors on promotional material used for events like 5K races for a cause.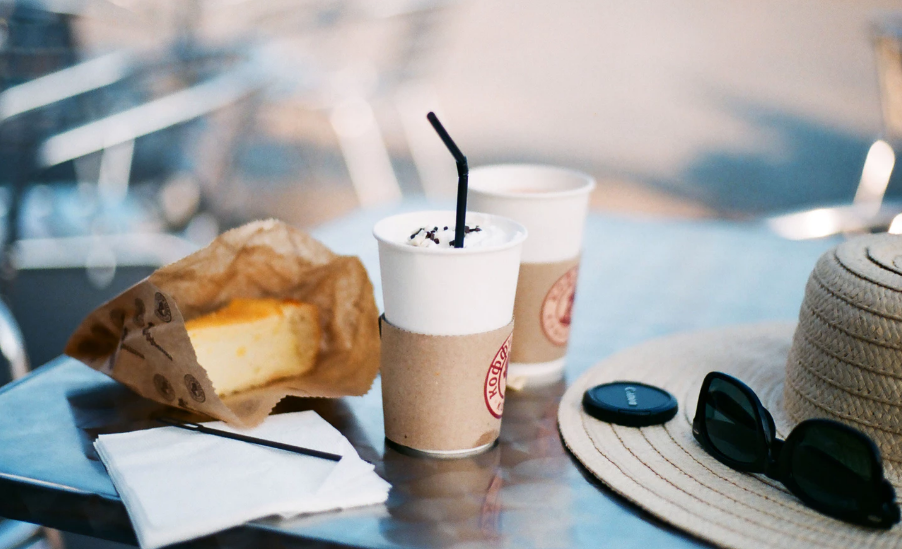 Additionally, you can advertise fundraisers on the community bulletin boards of local cafes, libraries, businesses, and community centers. And some local businesses like coffee shops may even partner with you to put your event on their coffee sleeves in the period leading up to the big day.
Social media for schools or nonprofits
Additionally, leverage social media if that's a place where you know interested parties are likely to be. For a school, is there an alumni group on Facebook? Or maybe there's a group for parents of students.
Plus, you can use social media to reach groups of people who unite around a common interest. If you're an art school, you may find that local artists have established a community on Instagram. Also, check for social media groups comprised of people who are not geographically close but are all interested in a topic that relates to your mission.
Signs all the time
Discovering how to advertise fundraisers is important. But don't limit your organization's use of signs only to those times that you're planning an event. Instead, find a way to let people know who you are and what you do. Take a look at how you can Use Signs Like These To Promote Your Cause & Get More Support. And if responsibility for this fundraiser falls on your shoulders, be sure to check out The Ultimate Guide To Event Planning And Advertising.