Signs are critical to running a business for more than one reason. First, they are an essential part of marketing and getting your business noticed. Second, directional signs are crucial to help you run everything smoothly.
However, getting a grip on what you need, where it should go, and how to install it can feel like mission impossible.
But don't worry, it doesn't have to be a problem any longer. Below you'll find our guide to installing signs around your business. We covered everything from figuring out which products you need to how to install them.
Which signs does your business need?
The main types of signage that a company needs are:
Safety
Regulatory
Informative
Promotional
Wayfinding
Courtesy signs
To outfit your entire business, you will probably have to create several of each type. In the end, that can amount to quite a wide variety. So as always, the details matter.
You don't want to forget about any of these. Missing signs can detract from the overall experience of your staff and your customers. Unfortunately, this means that you might lose loads of business in the long run.
If clients notice a gap in your signage, it will make your company appear unprofessional and perhaps even careless.
To avoid this situation, keep track of all your requirements. That's why it can be useful to make a comprehensive list of the products that you need. You can then check off the items as you go along.
When making a list, it can be useful to do some research on the types of signs that similar businesses use. This is especially true when it comes to choosing advertisements. How many you need depends on your location, specific situation, and of course your budget.
But, all things considered, you will need to use a few different types. For example, for on-site promotional signs, most businesses use building signs in combination with others like banners.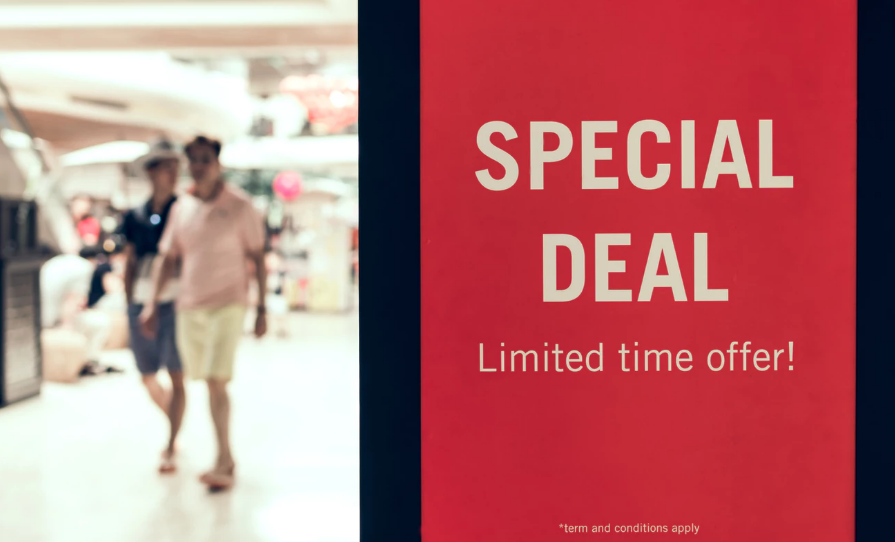 In the case of safety and regulatory signs, you will need to check up on the latest standards set out by OSHA and ANSI. Here you will find guidelines on what types of safety signs specific businesses need but also on other features like their design.
Walkthrough of the signs in your business
A lot to think about right?
In this case, it can be useful to visualize your business' environment. That's why we are going to take you on a detailed walkthrough of a hypothetical company to help you get a clearer picture.
Outdoor signs
One of the most effective spots to place advertisements is around your business' storefront or offices. It is a fantastic way to reach your most likely customers. As a matter of fact, this type of hyperlocal strategy has renewed importance thanks search functions on Google and other online sites.
An excellent spot to place promotional signs close to your business is in the parking lot. From here, you can attract potential customers who are in the lot or driving by. If your business isn't located in a shopping center, you can mount it in the driveway or entrance.
Great options to use here are monument signs, banners, and pylons.
Another brilliant spot is the sidewalk or grass next to your offices. This is a great place for promotional signage as well as wayfinding signage. Good options are coroplast signs, A-frame sidewalk signs, and banners.
Building signs
Building signs are also a fantastic way to advertise your business. You can use them to catch the eye of both pedestrians and road users.
Besides this, it is practical too. It can help customers to locate your business.
The following are some of the top choices for building signs:
Channel letters
Acrylic and aluminum panels
Illuminated cabinets
Dimensional letters
For maximum impact, you should install them above the windows of your storefront. This way, it will be more visible and legible.
Windows and doors
Next, we can move on up to the storefront of the business. We will specifically look at the windows and doors.
Here you want to install signs that convey trading information to your customers. For example, you can print window graphics with your contact details.
On top of this, you don't want to forget to put up a sign to let people know whether you're open or closed. You can use a flip-over sign that you hang on the door at eye level. But you should also display your trading hours on the windows or the door.
We recommend that you post a few basic rules here too like, "no pets in the store." Be aware that you don't want this to dominate the space, but it should still be visible.
And don't forget that you can use signs like banners and window graphics as advertisements here as well. This is an excellent location to promote new products or sales.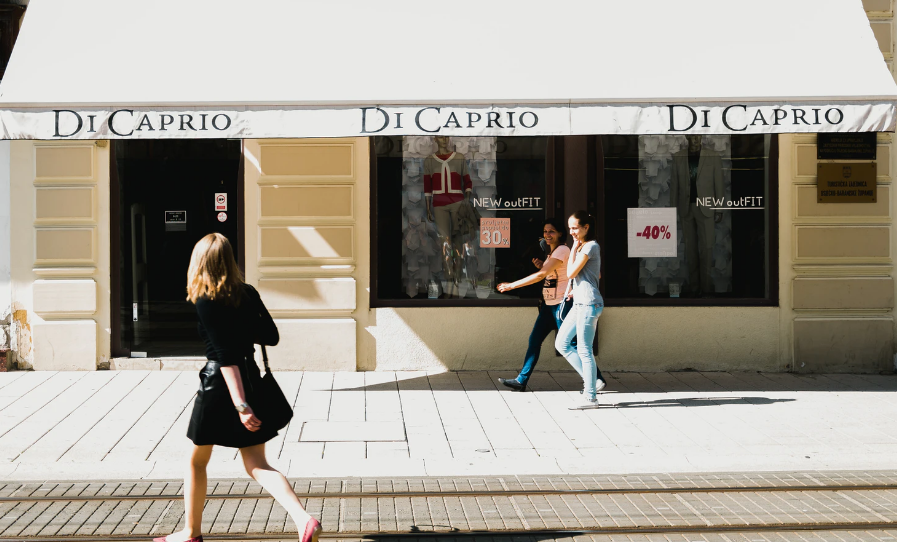 Reception signs
The reception is the first thing that customers will see inside your business. So you need to use signs to help you make a favorable impression. Of course, not all companies will have this space.
Floor graphics can work well in the reception. You are almost guaranteed that all your customers will notice it here. That's why it can be a very effective advertisement. We also recommend that you use it to help make you make your customers feel welcome.
Usually, you will also have to put up a few courtesy or customer services signs here. For example, print a sign inviting customers to take a seat while they wait.
Behind the reception desk is the ideal place for lobby signs. If well designed, this type of sign will certainly make your business appear more professional. It can help you strengthen your brand identity and the impact you have on your customers.
With all these signs, your lobby will already be a success. But there is one more you need to remember. You should place wayfinding signage in this room as well. This is necessary to help make your business more productive and to improve the customer's experience.
Wayfinding signs
The lobby is one of the most important spots for wayfinding signs. But it isn't the only place you should consider.
It is a good idea to mount directions throughout your business. You should place one at every junction, room, and entrance. And if you are a store with aisles, you should hang one over each one.
For optimal visibility, you want to install these signs at eye level or higher. You can even hang them from the ceiling. Alternatively, you can use floor graphics in combination with wall or ceiling mounted signs.
Restroom signs
You have to place signs right outside of your restrooms. In this case, it usually works best to put them right at eye level so that customers and staff have no doubt about what room they are entering.
You should also place some wayfinding signs for the restroom in several places in the offices or storefront. These signs are absolutely essential. You don't want customers to feel like they are on a treasure hunt.
You might also want to consider putting up a few courtesy signs in the bathroom. For example, you can place a sign on the back of the stall door politely reminding customers to flush. Place other reminder signs where they are the most relevant, like at the sinks or hand dryer.
In the end, these types of signage will help make the environment more pleasant for everyone.
You also want to remember to put up public symbols as accessibility signs to show your customers which facilities are suited for individuals with disabilities.
Safety signs
Depending on the nature of the business, you will probably have regulatory signs scattered throughout the building. They are generally very specific to the particular hazard.
But some regulations stay the same no matter the company. Here are some of the basic safety signs that you need:
You need to put up wayfinding signs for the emergency exits. These typically work well when you hang them from the ceiling.
Put up informative signage at all your safety equipment like fire extinguishers.
You need to place warning signs at any potentially dangerous equipment.
Warn customers of any potentially hazardous materials.
Put up a warning sign at unexpected steps or stairs and low hanging ceilings or fixtures.
For detailed explanations, remember to check out ANSI's and OSHA's standards.
How should you mount your signs?
You need to use different methods to install different types of signs.
Do-it-yourself installation:
Luckily, some of them are super easy to set. They require little to no skill or effort.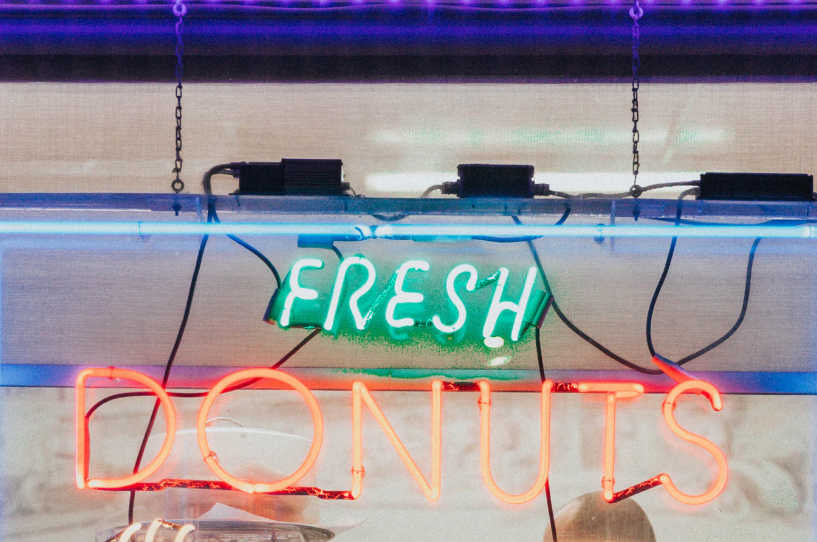 These you can mount by yourself. This means you can move and reinstall them easily as well. 
A few of these are:
Banners: you can hang them through ropes that you thread through their eyelets.
Decals: sign companies make signs like window graphics with adhesive surfaces so that you can simply apply them.
Acrylic and foam: you can attach light products like these to the wall with double-sided tape.
Coroplast signs: you can easily install them by using adhesive products, or hanging it.
Freestanding: Signs like A-frame sidewalk signs need no installation.
Professional installation:
But unfortunately, that isn't possible for all products. In some cases, we recommend that you consult your sign company. 
Illuminated signs: All the signage with lighting needs to be installed by an expert to make sure the electrical connections are in order.
Aluminum panels: A handyman can install them with screw mounting and anchors.
Monuments: The sign company needs to construct the base of brick, stone, and metal monument signs on location.
Digital signage: Some electronic products can be tricky to install and require the skills of an electrician or a fabricator.
Posts: A variety of products are best installed with posts. A handyman or expert can help you to properly secure the sign to the mounting as well as in the ground.
Tips on location for signs
Here are some general tips that will help you decide on the best placement for your signs:
Check with local authorities to find out if there are any regulation or permits about signage in your area. You also need to consult with the managers and owners of your building.
Signs that project from the ceiling needs to be at least 84 inches from the ground. You don't want anyone bumping into it.
Place indoor signs at eye level for maximum visibility. Or at other locations to which your eye is naturally drawn.
Calculate the view distance for the sign. And make sure that it will be visible and legible from there.
Make sure that obstacles like trees or street poles aren't blocking any of your signs.
Place the signage at the optimal height. Overall, the higher the placement, the more angles you should be able to view it from.
A pro tip is to test the placement with a proof that is made to scale. Place it at the exact spot and at the right angle to check its legibility.
Getting the best for your business
Using signs the right way can revolutionize the way you do business. Significantly, it can play a critical role in increasing foot traffic and sales at your storefront. But just as important is how you can use it to streamline everyday functions.
So far, we focused on getting all the signs you need. However, remember that you don't want to overwhelm and overstimulate people either.
Overall, this is one of the reasons why it's vital to seek expert advice. Hiring a good signage company is essential to getting the best results for your business. To do this, you need to know what to look for from a sign making company + questions to ask.