Do you want to promote your business or brand? Or are you planning on updating your storefront?

If you are, you're probably going to rely on a signage company. But before you do, you'll want to make sure that you find one that can help you fulfill your business' unique requirements.

This article will guide you through what to look for from a sign making company. We'll cover different questions that you should ask any potential business.
What are you looking for in a sign?
One of the first things you should ask yourself is what you are looking for in a sign. You need to know the end goal before seeking out or speaking to any sign company. This will determine what you need in a business, how long the signs should last and how much you're willing to spend

Do you want to advertise a product? Or are you planning on using it for decor?

A common mistake that business owners make is not to think this through. And sometimes that leaves you with no other option but to get another product. You need to communicate the purpose of your sign to the sign company clearly. A good agency will be able to help you make the right choices for your sign's intended use.
Types of signs
The different signs can help you to achieve different goals. They are designed from top to bottom to suit these uses.

Here are some of the key categories:

Indoor: These are signs that you will put inside your store or building. They can be used for a variety of purposes from promotions to giving directions. This is all about creating an in-store experience.
Outdoor: Other times you need products to place outside your business. These are typically all about attracting potential customers. You want them to be eye-catching and extremely durable. Examples are banners, pole signs, and billboards.
Persuasive: One of the most exciting uses of signs are probably to advertise products or services. These products are all about persuading potential customers to take specific actions whether that be making a purchase or visiting a store.
Information: Of course this isn't their only use. Many times signs are necessary to communicate essential information. For example, menu boards list the food items that a restaurant sells and their prices.
Safety: A vital use of signs is to keep people safe. You need to warn people about potential hazards in a location. OSHA the Occupational Safety and Health Administration has set out guidelines about what precautions you need to take.
Directional: If you own a large store or business you might need products to point out locations and directions to people. For example, a grocery store usually has boards to show what items are in which aisle.
Digital: Nowadays, some of the most effective signs are digital. Electronic devices are everywhere. So virtual signage can be a critical part of a company's toolbox.
One business or event organizer will probably need to get several types of products.
Essential features of signs
No matter the type of signage you want, several vital principles hold across all of them. How these are put into practice can make or break the sign
Color
When it comes to signs, color is king. This is one of the most crucial parts of the signage. Colorscan affect people's emotions, so it's vital that you use them to create the right effect. They can also help to catch people's attention.

It will be the most effective if the colors are the same or shades that match your branding.
Graphics
Another vital aspect of signs are the graphics. Not all boards will have images like drawings or photos on them. But if they do it is essential that they are suitable and high quality.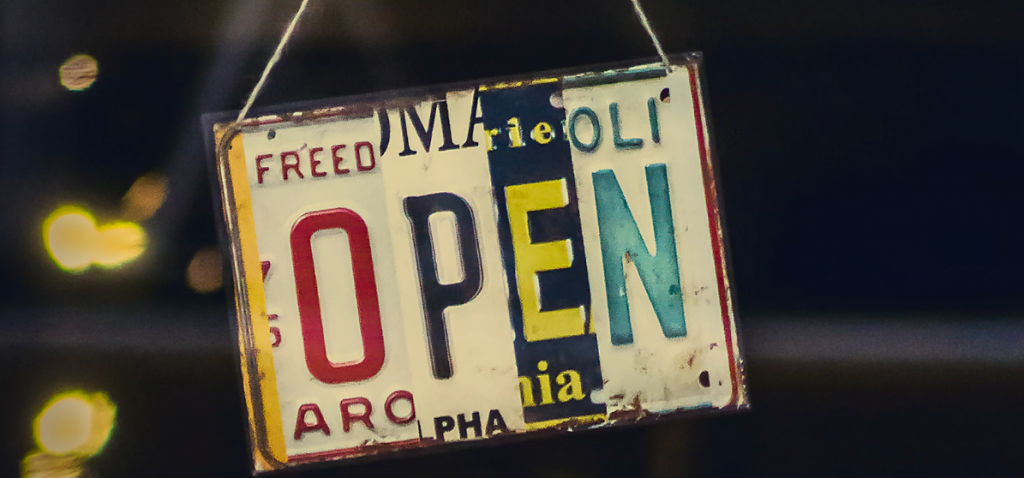 Font
You need to pay attention to the font that you use. The most important feature to consider is readability. It needs to be big enough that you can read it. Besides this, it is easier to understand if it is simple rather than an ornamental typeface.

Message
The message needs to be well thought out. Keep it simple and keep it brief.
Location
Whenever you want to have a sign made, you have to figure out where it will be placed. This will affect what can work in aspects like size and material. Some are made only to be used in specific spots such as A-frame sidewalk signs.
Overall design
The devil might be in the details, but the overall design needs to be coherent. The different aspects should mesh well and create an attractive and unified image.

Now we can move on to the aspects of companies service that you are considering.
What types of signs does the company make?
Right off the bat, you need to look into the different products that the sign company offers. You need to find out if they can help you with the specific signs that you want.

Most sign companies will give a list of their products and services on their websites. Go and take a look. One benefit of this is that they will probably provide a bit of extra information on the page as well.

If this isn't available, you should contact them via email or phone to ask. The company can usually send you a catalog of everything they have.

The following are some of the most popular products on the market:

Banners
Building signs
Letters
Menu boards
A frame sidewalk signs
Wall murals and wraps
If you're planning to have more signs made in the future, we recommend that you choose a company that will make those types of signs too. This can save you a lot of hassle in the end.

Besides the types, you should ask them about the actual materials that they use. This can impact the durability, cost, utility, and appearance of the products.
Are their products high-quality?
Before you hire them, try to find out more about the quality of their products.

You want the signs to look professional and well done. This will make them much more effective. On top of this, you want the product to last. It should not be damaged too quickly or too easily.

One pro tip is to ask to see samples of their work. Many professional sign companies will offer to show you previous signs that they made. This will give you a great idea of the quality of their products.

Try to look carefully at the vibrancy of the printing. There shouldn't be unintended white spaces on the graphics, and the colors shouldn't be fading.

You can become a bit of a digital detective. Go read some reviews for the company and their services. One great place to look is on social media sites like Facebook to learn what users think about their signs.

You could also ask for some customer references if it is a particularly big project.
How long will the sign last?
An essential feature to keep in mind is how long you need the product to last. You also need to figure out what conditions it should be able to withstand.

If the sign is meant to advertise an upcoming event, it doesn't necessarily have to be as long lasting as a signboard for a business' name. In addition to this, outdoor signage has to be weather resistant to make them durable.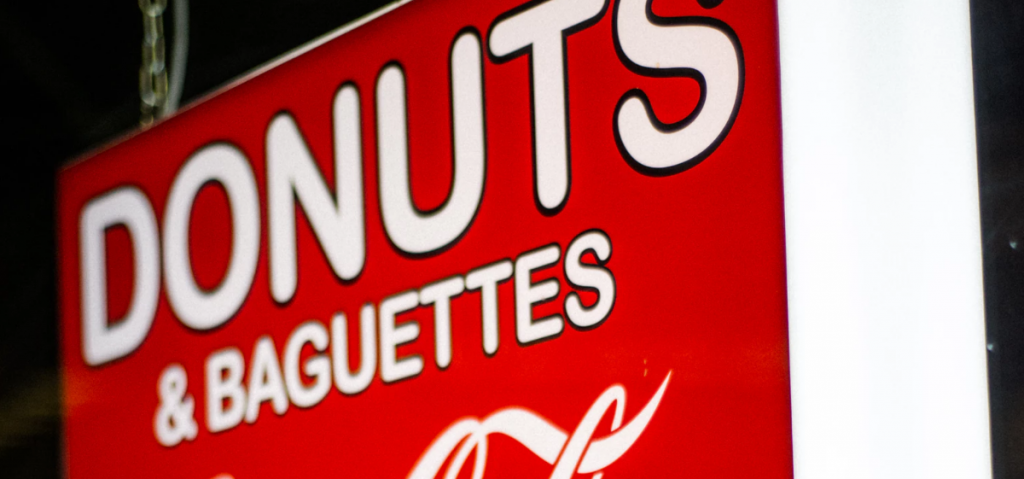 Therefore, choosing the appropriate product for your needs can help you to save money and time.
Do they offer design services?
Manufacturing and printing is only one part of the process of making signs. As we have seen, the design is an essential aspect of making signage useful.

So why not hire one company to do it all?

This can certainly help to make the whole process much quicker. But it can also save you some effort. You won't need to liaison between two different companies and make arrangements with both.

Some sign companies even offer bundles that can allow you to save some money if you hire them for both aspects.
How much will it cost?
A crucial aspect to consider is the possible costs involved in the production of the signs. That is why one of your first steps should be to ask different companies for quotes. This way, you can compare and make sure you get the best deal.

For your own benefit, you need to calculate a budget for signage. It should take in mind what you are willing to pay and what you can realistically expect the products and services to cost.

Before you hire a company, you should make sure that you agree on the expense. This is where quotes are so useful.

Beware of potential hidden costs. If the quote doesn't include information on possible extra charges, you need to ask. Ask them about fees for changes, proofs, installation, etc.
How long will it take?
Another critical question to ask the company is how long the process will take. This will help you to make your own plans and make sure that you get them done in time.

Don't just ask about the timeframe for the actual printing because there is much more to the process. The process also involves getting quotes, seeing and approving proofs, finalizing designs and more. All of this needs to be factored in.

Depending on the scale and complexity of the project, it can take a few days or even weeks to complete. So instead, contact them early to start the process.

When you look at their references or reviews, pay attention to any information about the timeframe. You want to know if they have a record of producing deliverables on time.
Do they have digital signs?
Like we have said, digital products have become a massive part of the signage industry. They can give you a much wider range and much more exposure.

Electronic devices have become a central part of many peoples lives, And people often even have more than one device. You can also use this in your business itself such as with LCD or LED displays.

So it can really help you to tap into this platform.

It is a brilliant idea to inquire whether the company has any digital products. Even if you aren't interested now, you might be in the future.

Many of the same design principles apply for virtual signage. But the company could potentially help you to translate your signs to the digital realm.
What type of sign will they recommend for my business?
Even if you think you know what you need, it can be an excellent idea to ask the company's advice. They are the experts after all and will probably be able to give you some additional information.

To be able to advise you correctly you need to tell them the following:

What you need from the sign
How much you can pay
The location where you want to place them
How many you want
What you want it to look like
How long it needs to last
With this information, they will be able to advise you on several options that can work for you.
Do they offer any additional services?
While you are at it, ask them whether they provide any other products or services related to signage. This can be extremely useful for you and might be a case of finding out about things that you didn't know you need.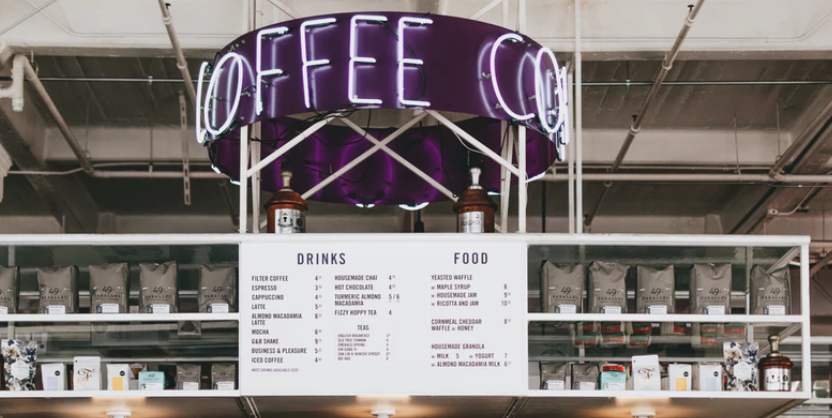 Some companies might be able to help with the installation of the signs. This is a must-have with products like pylon signs that can be difficult to install.

Others could potentially assist with maintenance and even repairs. This type of assistance can really take a load off your shoulders.

If they don't offer these services, they should be able to give you advice on how to approach this.
Successful partnerships
Choosing the right sign company boils down to finding one that will help you to reach your objectives. The questions that you ask them should focus on determining whether the services they offer will match your needs.

So, instead, take your time to do some research before you hire a specific company.

At Signarama, we are dedicated to providing our customers with the best possible signage services. We employ our years of experience to help you fulfill your business goals. Take a look at the lists of indoor and outdoor products that we offer.