Signage is a brilliant investment for any business. But to make sure you get returns on your investment, you need to consider it from all angles. In this case, it includes paying attention to how it is constructed to make sure that you get signs that are durable and reliable. Read our guide on choosing the best sign material for outdoor signs. We'll cover everything from selecting a product to additional tips for protecting the boards.
What's the point of outdoor signs?
Outdoor signs will play a critical role in the advertising strategy of most brick-n-mortar businesses. They are a fundamental part of the "face" of your brand.
These signs are incredibly versatile. You can use them for a variety of purposes and goals, depending on your business and its requirements.
Some of the recommended uses for outdoor signs are:
To promote your business, products, services, or events
Increase brand awareness and recognition
To give directions
As health and safety signs
Attract customers
Types of outdoor signs
Before we get to the materials for signage, let's look at the products you can choose from.
You can divide the signs into different categories. First, some of the products that we will mention can also work indoors. However, some of them are the most effective if you use them outdoors.
Second, you need to decide whether you want a sign that is a permanent or temporary solution. But also consider whether you want one that is mobile or not.
The following are some of the most popular options:
Pylon signs
Window graphics
Pole signs
Banners
Monument signs
Channel letters
Illuminated sign boxes
Vehicle graphics
LED message centers
How to choose the material for an outdoor sign?
Decisions, decisions. There are so many choices to make that you can often get completely overwhelmed and confused. One way to navigate this is to accurately define what you need to get out of the sign.
A pro tip is to work through the following factors to make sure that you choose the best sign material for outdoor signs.
Weather
As you might guess, a crucial consideration for outdoor signs is the weather. You don't want your signage and your money to blow away in the first storm. But you also want to protect your sign from longer-lasting conditions.
That's why you always need to keep the local climate in mind.
Is your area windy? Does it rain regularly? And so on.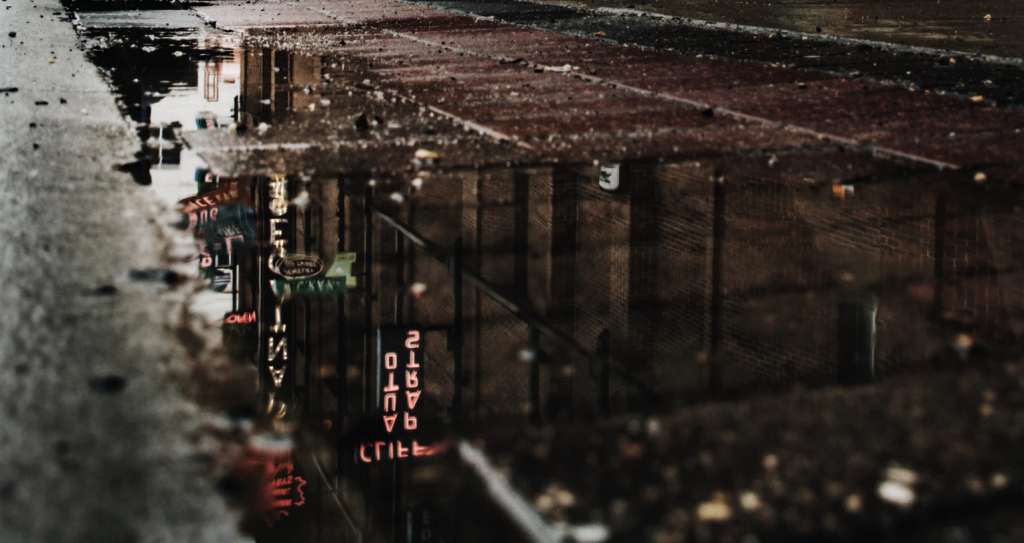 You should try to choose a material that is resistant to the conditions it will face. Luckily, signage companies have a whole range of options to help you get signs that will remain intact as long as possible.
Cleaning and maintenance
One factor that you need to consider is cleaning and maintenance. You won't always be able to mount the sign and leave it.
Imagine a dust storm. It will probably leave your boards covered in dust and debris. But daily dirt can also build up an obscure the surface of the signs, not to mention the damage caused by vandalism.
Therefore, you should think about using materials that are low maintenance and that you can easily clean.
Cost
You need to ask whether the material you want to use will fit your budget. Often the higher quality materials cost more. So you will need to find a balance between choosing the best product that you can, but making sure that it will be a cost-effective solution for your business.
Lifespan
Ask yourself, how long do you need the sign to last?
Most of the time, people will try to choose a material that will last as long as possible. However, this might not always be necessary. For example, you will only need to use some signs for a short time, as products for events.
You might also want to replace promotional signage more regularly than other types like wayfinding boards.
So check whether the product will suit your timeline.
Repairs and replacements
Unfortunately, you need to prepare for potential damage. Even the most durable materials aren't invincible.
We recommend that you investigate what kind of damage each of the mediums is prone to. For example, aluminum often bends or dents.
On top of this, you should find out whether you can repair the signs, and if so, how? Some materials like acrylic might be very durable, but you can't fix them when they chip or crack, so you will need to replace them.
UV exposure
UV exposure deserves a whole section of its own.
In some cases, this will be a bit of a catch 22. You will need sunlight to see signage that isn't illuminated. But over time, it can wear down many types of signs. Significantly, it can cause the colors and graphics on the board to fade. This can make your once-perfect boards difficult to read and ugly to boot.
If your sign will be directly exposed to sunlight throughout the day, investigate UV resistant materials or at least treatments and finishes.
Best sign material for outdoor signs
Now that you know what you and your sign are up against, you can make an informed decision about the materials. You will also be better able to discuss your options with your sign company.
Below are a few of the best material fits for outdoor signs.
Aluminum
Let's start by looking at aluminum. Of all the materials used for signage, this is probably the most popular. You can use it for indoor signs as well, but it is outdoors that these products truly shine.
Fabricators typically use aluminum to create panels. However, it can be used to create all kinds of signs and is often combined with other options such as acrylic when you are making products like channel letters.
In general, you will be able to choose from three options.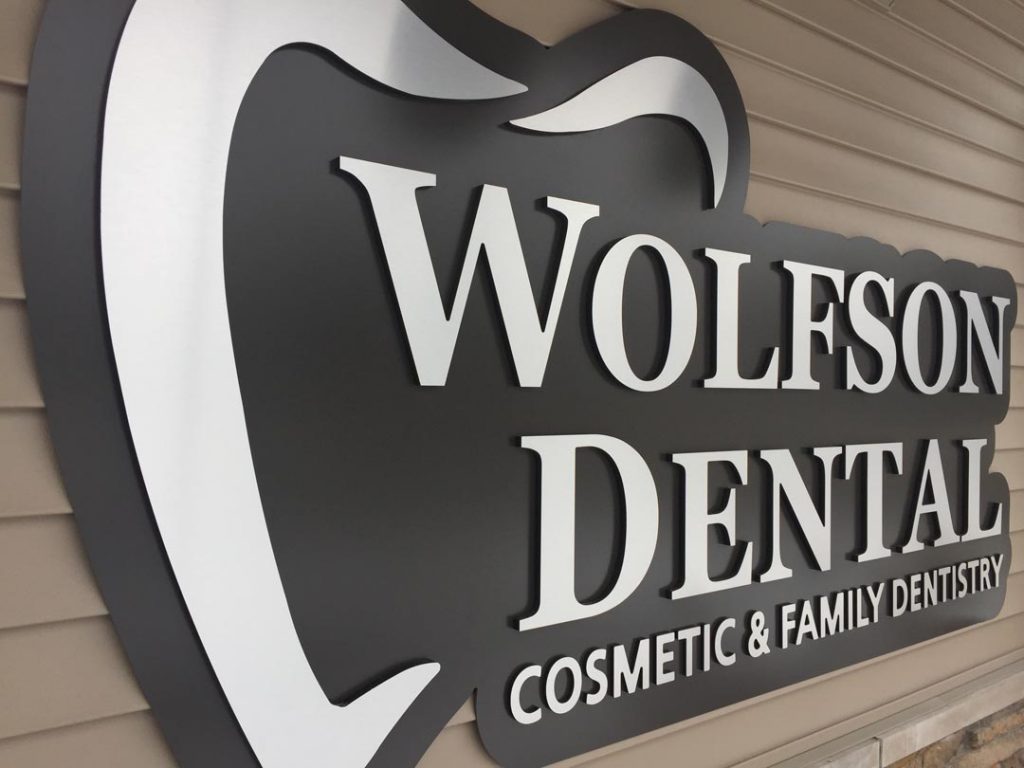 The first ones have a .040-gauge thickness that makes it perfect for real estate and political signs. The next thickness is .080-gauge aluminum. Therefore, they are sturdier and will work well for street signs.
The thickest option is .125-gauge aluminum. This is the choice for you if you need a heavy-duty sign.
Pros of aluminum:
Lightweight
Strong and durable
The material is pliable, so you can bend it into different shapes
Easy to print on
Water-resistant
Scratch proof
Eye-catching
Cost-effective
Recyclable
Cons of aluminum:
The metallic sheen is not for everybody
Prone to denting
Could reflect light which will interfere with visibility
It still costs more than some of the options
Acrylic
Another top contender for signage materials is acrylic. The substance is made by manufacturers from a methyl methacrylate monomer and is also sometimes called plexiglass.
Typically, sign companies use it for a variety of different signage products, including channel letters and lightboxes. As we've said, they often combine it with other materials like aluminum.
People love to use acrylic for illuminated signs because of the way that light can shine through its panels and sheets.
Pros of acrylic:
Sturdy and durable
Won't rust or corrode
Water-resistant
Chemical resistant
Great thermal properties
Doesn't create glare
Resistant to UV
Cons of acrylic:
These signs are often heavy and need additional anchors and connectors.
Prone to scratches and dents
Difficult to repair
Expensive
Dibond
Are you looking for the best of both worlds?
In this case, you might want to consider Dibond. The unique material is an aluminum composite. Manufacturers produce it with a plastic polyethylene core, which they sandwich between two aluminum sheets.
Thanks to this combination, these signs are pretty strong. So they are a fantastic option for outdoor use.
Pros of Dibond:
Long-lasting
Durable
Weather-resistant
Waterproof and heat resistant
Lightweight
Easy to cut
Dibond panels are the flattest of any sign.
More shock resistant than regular aluminum
Non-corrosive
Cons of Dibond:
Slightly less rigid than solid aluminum
Relatively expensive
Finishes can be costly
Often have rough or sharp edges after being cut
Alumalite
Next, we are going to look at another aluminum composite – Alumalite.
The material also consists of several layers. It has a thicker core of ribbed or corrugated plastic. As with the Dibond, this means that it would be lighter than solid aluminum. Once again, fabricators cover the core with metal sheets.
You can choose from different thicknesses that your sign company can cut into the right shape for you.
Pros of Alumalite:
Long-lasting
Lighter than solid aluminum
You can print on them with a variety of substances like paints, digital inks (both UV or solvent cured), screenprint inks, and pressure-sensitive vinyl.
Cuts easily
Rigid and durable
Weather-resistant
Can use both sides
Water-resistant
Cons of Alumalite:
Thicker than aluminum
Expensive
Vinyl
Vinyl is an extremely versatile material. Sign companies use it for a variety of different products. Overall, it is mostly used to create banners. In this case, it is often reinforced with nylon. Alternatively, you can use it for murals, floor graphics, window graphics, and vehicle graphics.
But vinyl overlays can also be applied as an alternative to traditional printing techniques.
Here we will talk about vinyl as it is used for outdoor signs.
Pros of vinyl:
Ideal for temporary or event signs
Cheap
Low maintenance
Vinyl graphics are easy to install and remove
Banners that are made from vinyl are portable.
Weather-resistant
Lightweight
Relatively fade-resistant
Easy to clean
Cons of vinyl:
Not as long-lasting
Overlays cannot be reapplied once removed
Not rigid
Less sturdy and durable
High-gloss vinyl surfaces can cause glare
PVC
All in all, PVC is also a great option for outdoor signs. In general, the products come in a black or white substrate.
You should note that there are many variations of PVC, which can differ in thickness, durability, and weight. On top of this, many brands produce their materials in different ways or processes.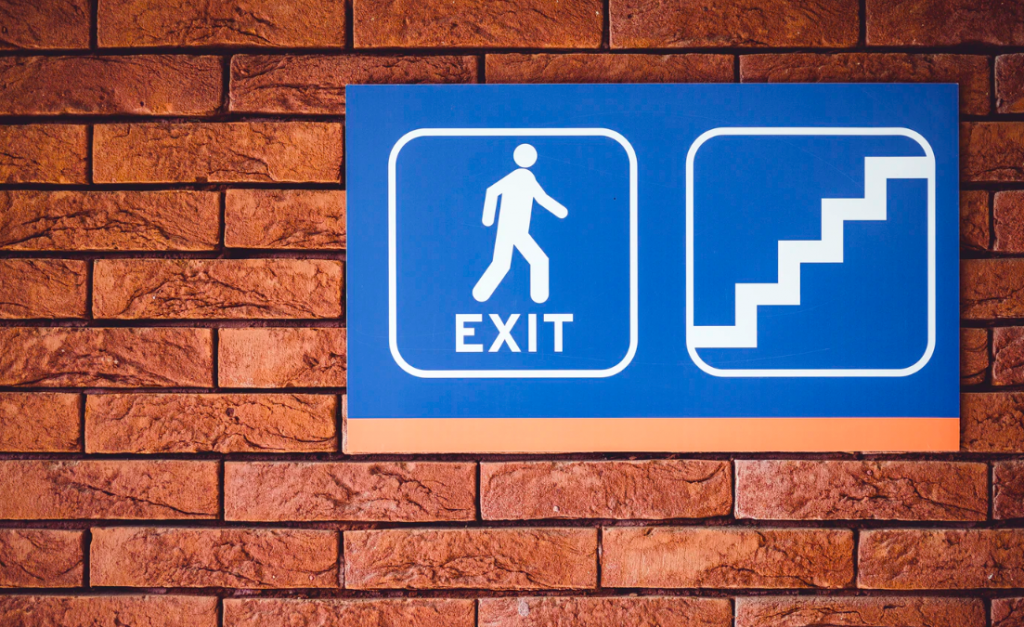 Pros of PVC:
Widely available
One of the most durable signage options.
Weather-resistant
Water-resistant
Inexpensive
Great for small cutouts as well as larger signs
Cons of PVC:
Heavier than other options like aluminum
Prone to chips
Difficult to repair
Coroplast
Coroplast is the name for a specific type of corrugated plastic sheeting.
You can use this nifty material for outdoor as well as indoor signs. It's incredibly versatile, and sign companies create a wide range of products with Coroplast like yard signs, golf signs, and real estate signs.
Overall, it is one of the top products for temporary and short-term signage, especially if you have to print a huge quantity.
Pros of Coroplast:
Cheap
Very light
Weather-resistant
Water-resistant
Easy to cut into different shapes and sizes
Stain-resistant
Chemical resistant
Pliable
Durable
Recyclable
Cons of Coroplast:
Prone to bending and warping
Does not look expensive or permanent
Tips for protecting your outdoor signs
Choosing the right material goes a long way towards creating outdoor signs to last. But sometimes this isn't enough. The climate might be particularly harsh at your location or something similar.
In cases like this, you could take a few extra steps to protect the signs such as:
Install awnings over your signs to give some shelter from sunlight and the elements.
Try to install the signs in less exposed spots. For example, install it where it will be in the shade for part of the day.
You might even find that the wind mostly blows and the rain falls in a particular direction. So consider figuring this out and mounting the sign where it will be less vulnerable.
One option is to install cooling systems for your digital and electronic signs.
Ask your sign company about treatments or finishes that they can apply to seal and protect the products. Also, ask them about UV-resistant ink.
Made to last
There are plenty of factors to think about when you are in the process of creating signage. And the best sign material for outdoor signs is just one of those considerations. 
So don't stop there. It's essential to hire and work with a sign making company that knows what they are doing. They will be able to advise you on creating the best signage solutions for your business.