— Custom Designed
LED Signs
Detroit and Beyond
Electronic message centers—also known as LED Signs—have changed outdoor advertising substantially. They have given business owners, school districts, church organizations and just about any other type of business the opportunity to change their messages on the fly. Because it is a computerized sign solution, there are major benefits to investing in an electronic message center.
Signarma of Troy / Metro Detroit has installed many different manufacturers' electronic message center signs over the years. We are proud of the amount of experience and knowledge that this diverse range of projects has brought to us. It has certainly come in handy when our clients need to strongly analyze whether their current LED Message Center signs should be updated or replaced.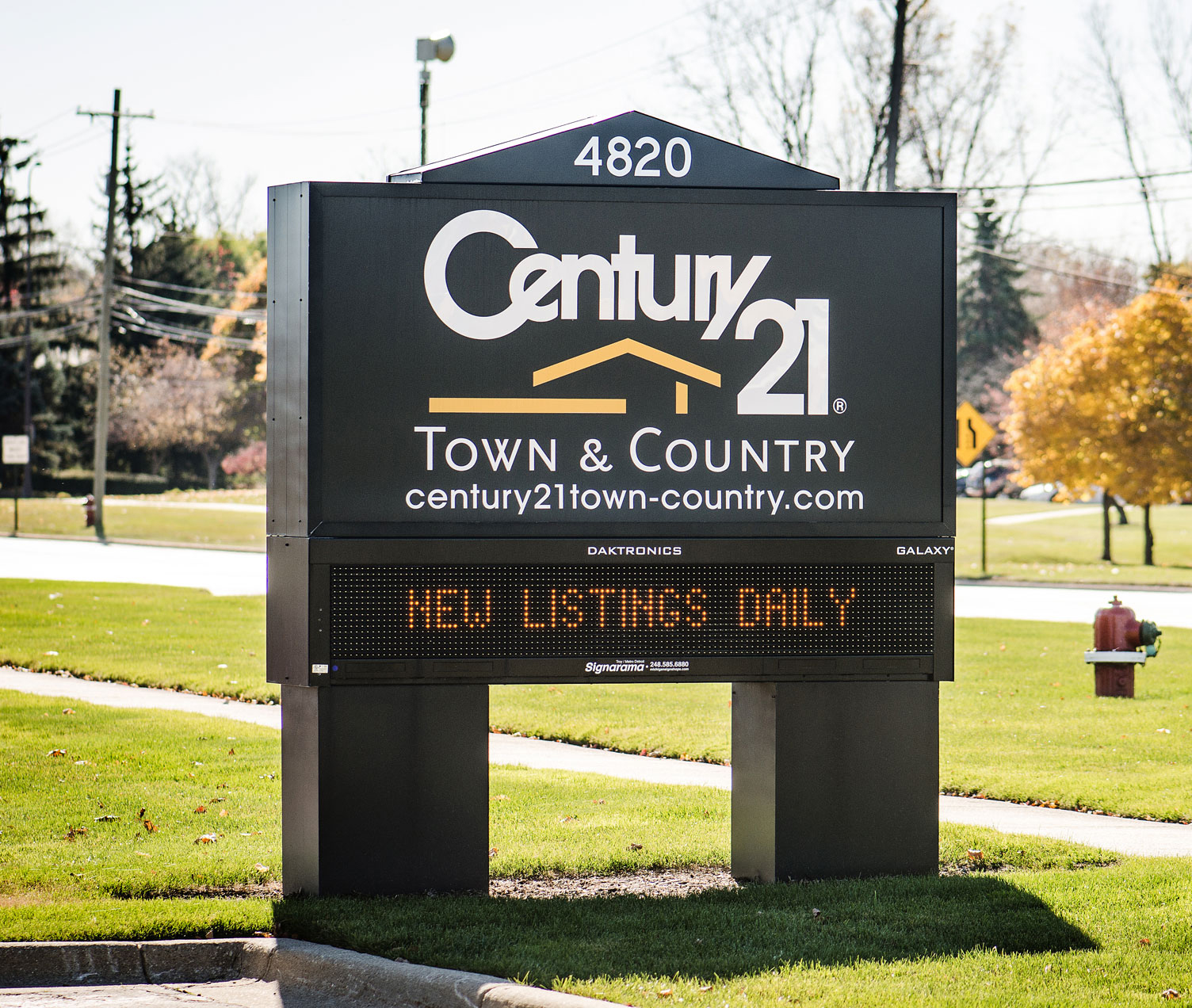 Benefits of LED Message Centers
Change messages as often as you like
Full scheduling features (Do you want your message is seen Tuesdays from 3:45-4:00 pm only?)
5 year LED and parts warranty from the manufacturer
Free software and technical supports for the first five years of ownership
Red or Amber (4096 shades) are available as colors and are the same cost
Available option to upgrade to full color with 8.6 billion shades
Many methods of communication depending on your needs
LED sign lease vs. buying
We install and service LED message centers for all major manufacturers:
Daktronic
Vantage LED Signs
ThinkSign LED Signs
Optec
Adaptive Displays
Hyperion LED Signs
One of the most prominent electronic message center projects that Signarama has installed is the City of Madison Heights City Hall sign.
We were contracted to replace an old, outdated bulb solution that was very costly with our state-of-the-art Hyperion product. This massive sign has quadrupled the amount of text that can be displayed on the panel by using the same size panel. We have also been awarded two of the largest Electronic Message Center School sign contracts in Metro Detroit. Mt. Clemens Public Schools and L'Anse Cruise School District both chose Signarama/Troy as their solution after interviewing over a dozen local sign companies. A total of 20 new LED signs were installed at these locations.
A recent install and our largest led sign to date were installed at Laurel Manor located in Livonia, MI. This huge 8 foot by 16 foot LED sign with a new 6 foot by 16-foot custom routed sign cabinet top part of the sign can easily be seen from I-96 just east of I-275. This project is the first of its kind in Livonia. Prior to this install, LED signs were not allowed. After months of board meetings and negotiations, the city council approved the sign.
Electronic LED message centers allow an unlimited number of message changes and variable controls, all easily completed with a computer. The result is lower labor cost and elimination of the physical liabilities often associated with copy changes on traditional reader boards.
LED signs communicate variable messages as people pass by, allowing greater flexibility in communicating to the public. With their automated dimming and focusing systems, electronic message centers can respond to the visibility needs of the public, increasing safety and conspicuity day and night. The flexibility offered by our LED signs means your business can advertise specials while also displaying public service information or other items of public interest. These signs can quickly "brand" your business site in the local community.
An investment in your business that provides the best and most cost-effective forms of paid advertising are LED message centers. Detroit's only form of advertising that may be more powerful is word of mouth (although it can be neither purchased nor controlled).
The effectiveness of a LED sign is not limited by space or surface area constraints as with a reader-board. Message centers act as your "salesman on the street", attracting new customers to your business location. LED message centers allow you to market your products and services to your immediate trade area and prevent wasteful advertising expenses.
The business owner can change the message as needed to provide information to specific retail customers and can be used for political, social or community events. Software is available that enables a business owner to display sophisticated logos or images on the LED sign precisely as planned.
Computerized Sign Solution
Because LED signs are a computerized sign solution, you can change your message on the fly and as often as you like!
Multiple Benefits
LED Signs have multiple color and display options, and allow for numerous methods of communication depending on your needs.
Experienced Team
We are proud to have a team of experts that has the level of experience & knowledge for this type of diverse project.
— Our Work
Recent Projects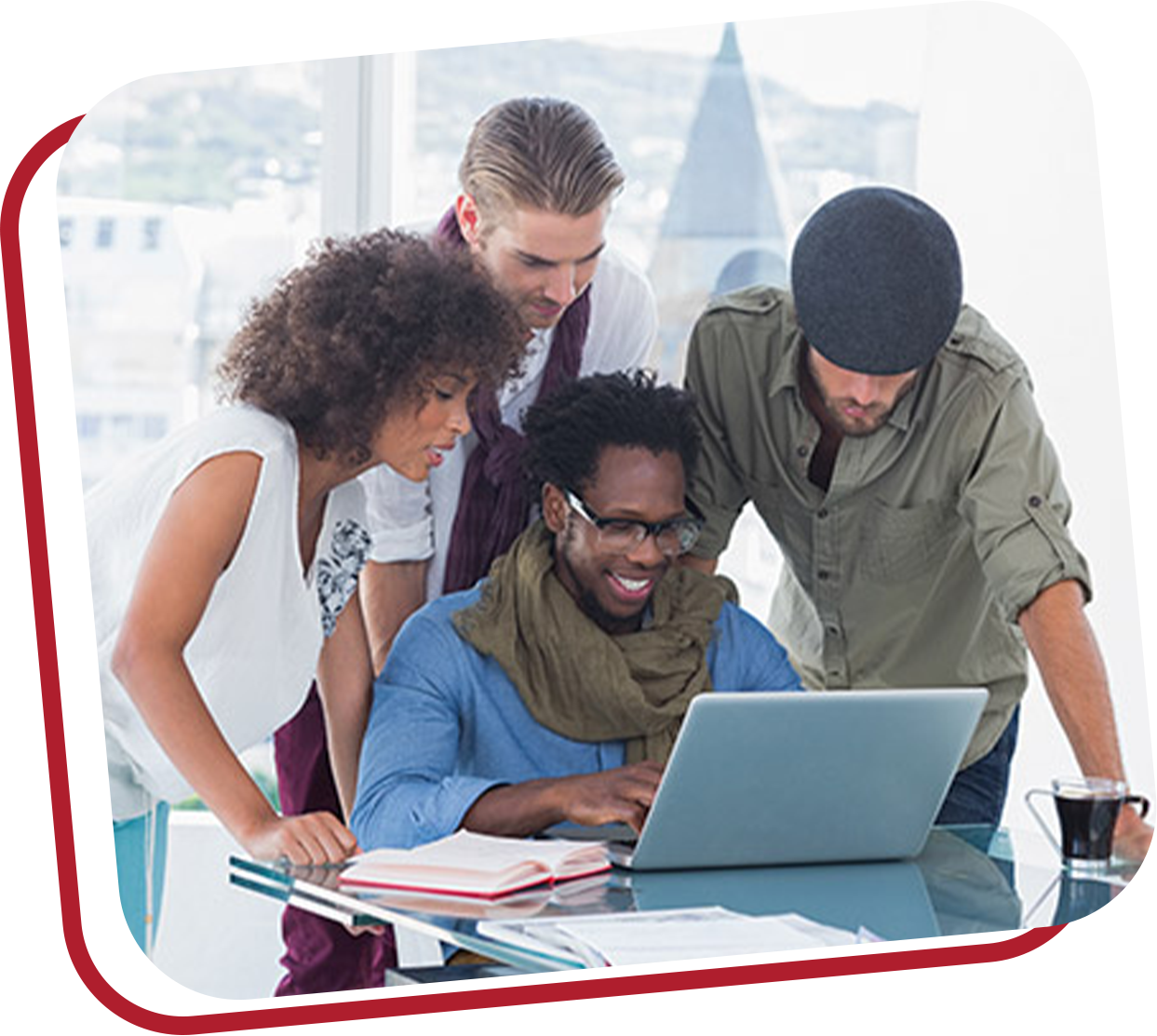 — More than Just Business
Good Clients
Great Reviews!
In summary, although a led sign does require a greater initial investment than other forms of advertising, electronic message centers offer many different advantages for the business owner to consider. Order Today!
Excellent experience all around! Communication, price, quality, turnaround time were all 100%. Would recommend and have already recommended to several people/organizations!
Ready to Get Started?
We are experts in industry solutions. Contact us today for a quote and to review your signage needs.