You want your business to put its best foot forward all the time and everywhere. But some situations may offer a more targeted chance to represent to others who you are and what you do. And one of those situations is a tradeshow—a perfect opportunity to represent your brand to the watching world. That's why today we're going to dive into some tips for crafting tradeshow displays you can be confident standing behind (or perhaps standing in front of).

Select stellar graphics
If you're a regular blog reader, you'll know that we touch on this topic frequently. Good graphics lay a solid foundation for your signage. Choosing the right colors, images, fonts, and sizes is an important part of your signage creation.
Go 3D
Here's a tip for a striking display—give your signage some depth. This could take different forms, depending on how much space you have available and on what your budget is for the project. Here are two options we like. Check out this one where the signage is curved instead of simply being a flat surface.
And this display (photos 2 and 3) looks like a walk-in experience. Try using something like this to enhance the viewer experience. Instead of simply interacting with the text or visuals they can see behind your tradeshow table, this display offers a chance to be immersed in your company's promotional materials.
Let the lighting pull its weight
Another thing to keep in might with your tradeshow displays is that they can actually be affected by external factors. So while the sign's own design is vitally important, it's not the only thing you'll want to think about. You may also need to give some thought to the lighting that will help your sign be visible.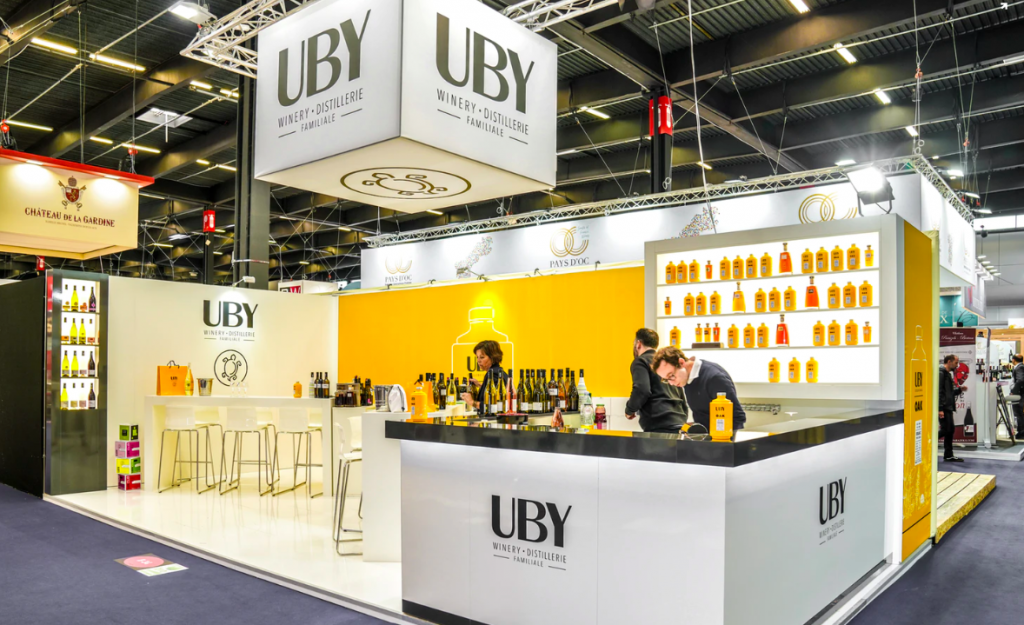 First, there may be lighting on the tradeshow floor to take into account. And you might be doing yourself a favor by thinking about this in advance and learning what to expect when you actually set up your display. This way, you'll have done your best to be prepared for the lighting that's available.
Second, your display may involve lighting that you provide. For instance, if you have a walk-in display, like the one we noted above, lighting might be a huge part of the experience.
The right kind of lighting can make your exhibit a showstopper for sure. But we know those types of eye-catching displays don't happen without planning and preparation. That's why you'll want to know whether your display calls for you to provide some of the illumination. And if it does, make a solid plan to provide it so that you can shed light on your setup beautifully. 
Look at the location
Just as we said with lighting, there's another external factor to take into account in the planning phase. And that is your tradeshow display's location. What kind of space will you be working with? How many square feet will you have to call your own? Will you be in a corner, a center area, or with your back to the wall?
Take some time to discover these things in advance if possible so that you can work with your sign company to optimize your signage. Determine what tradeshow signage will fit best and look most appealing in your particular location.
Put yourself in your viewers' shoes
Here's our very best advice to underly your entire process of choosing and crafting tradeshow displays. Try to put yourself in the shoes of your viewers and imagine what the signage will look like from their perspective.
This is actually where you may want to pull together a team of people within your company—allowing everyone's different strengths and experiences to inform the project. Have some company employees been to this tradeshow before? If so, you don't want to miss out on their perspective.
You may have masterminded what you think is a winning display only to be informed by a "regular" who's attended the show years running that your sign has far too much information to be absorbed. And that regular may well know the rate at which people are going to be passing by your display. He or she has likely noticed what displays piqued their own interest in prior years, too.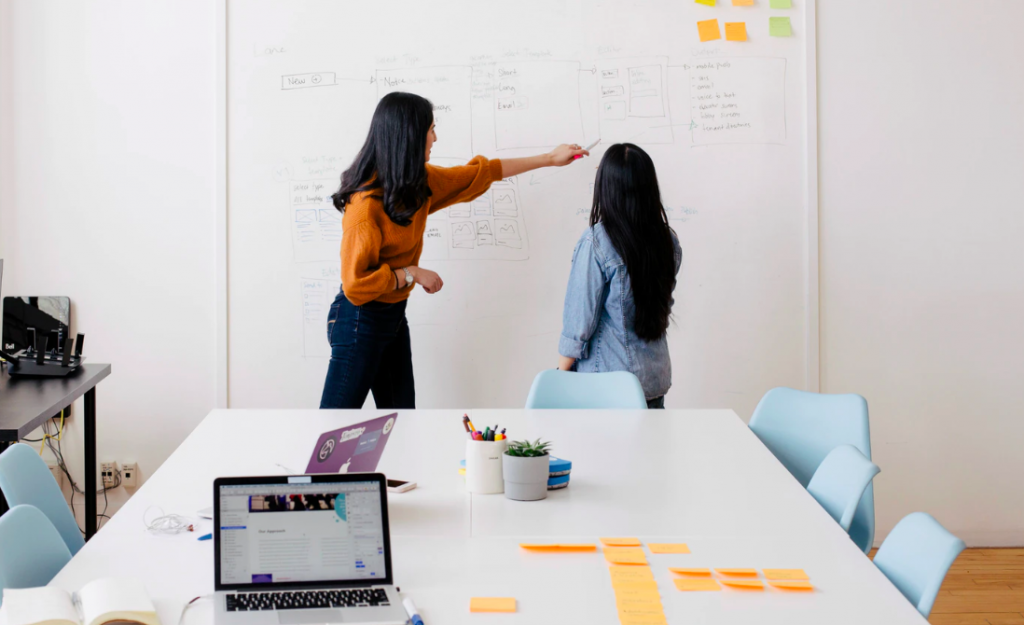 Plus, don't forget to tap into any in-house graphic design or marketing team your company has. They may be able to offer insights into viewer preferences and behaviors. And while it may sometimes be hard to hear their honest suggestions, put the interests of the company first and ask for constructive critique. 
Learn all you can about signage
Information that is specific to tradeshow signage is a great idea of course. But you should also be able to pick up helpful nuggets from general signage tips, tricks, and how-tos. Check out our Sign Terminology: Negative Space, Optimal Distance, Typography & More to start learning. Or read up on fonts with our 10 Professional Sign Fonts + The Meanings Behind Them.