Spring has sprung. That means temperatures are rising, and everything is becoming greener once again. Any experienced business owner knows that seasonal changes bring fresh opportunities for events and marketing campaigns. And even though we may have to wait before we can host an event, it never hurts to plan!
Hosting a spring festival can be a great way to build your reputation, make some sales, and attract new customers. That's why we are going to give you some tips for organizing a successful event and look at how you can use signs to take it to the next level.
How to organize a spring festival?
First, let's look at ideas on how to organize a successful spring festival.
The Event Marketing 2018 Benchmarks and Trends report shows that 80% of marketers believe live events are critical to their company's success. They are essential tools to help you stand out from the crowd of competitors.
You want to create an event that will help you fulfill your business goals, draw in visitors, and generate some interest and excitement.
To do that, you need to tailor and pay attention to several components of the day.
Begin planning early
Start by creating a stable, detailed plan for the day. Preferably, you should start planning an event a year to a few months before the day. But it all depends on the size and complexity of the festival.
Good organization is central to a successful event and will help you make sure everyone has a good time. It's a win-win.
Here are some of the key features you need to include in your strategy:
Assembling an event team
Calculate your budget
Design a floor plan
Set up a timeline
One coherent goal
One of the initial steps you need to take is to decide what your goal is for the day. You can achieve more than one thing. But generally, it's better to choose one overarching aim that you will focus on.
We've already mentioned some of them. However, there are more to consider:
Promoting new products or services
Grand opening
Fundraisers
Create awareness about a cause
Thanking your loyal customers
Build a business network
Attract new potential clients
Promoting your town or local area
Creating tourist interest
Educating visitors
Showcasing arts and crafts
Job creation
To research your target market
If you choose too many primary goals, you risk not reaching any of them. Your resources will be stretched too thin, and your visitors might become overwhelmed. As Greg McKeown, an entrepreneur and essentialist notes, you need to "create space to discern the vital few from the trivial many."
Just remember to try and keep the goals realistic and attainable. For example, if the event is annual and your goal is to increase the number of visitors, aim to increase ticket sales by 15% instead of 50%.
Choose a theme
To this end, it will work well if you can also choose one theme to tie the whole festival together. This will help you to manage your visitor's expectations and allow you to create an event that they can get excited about.
You can use spring as the overarching theme of the day. However, that can still be a bit broad. The season can mean many things for many different people. Therefore, it can be useful to narrow it down even further.
Here are some excellent themes for any spring event:
Flower party
Pastel
Luau
Cinco De Mayo
Garden party
Farmer's market
Tropical bash
Fruit themed like watermelon or pineapple
Easter
Cherry blossom
Spring break
Carnival
Alfresco style
Ice cream bash
Rainbow
By sticking to a theme, you can customize your festival from top to bottom, from the catering to the signage.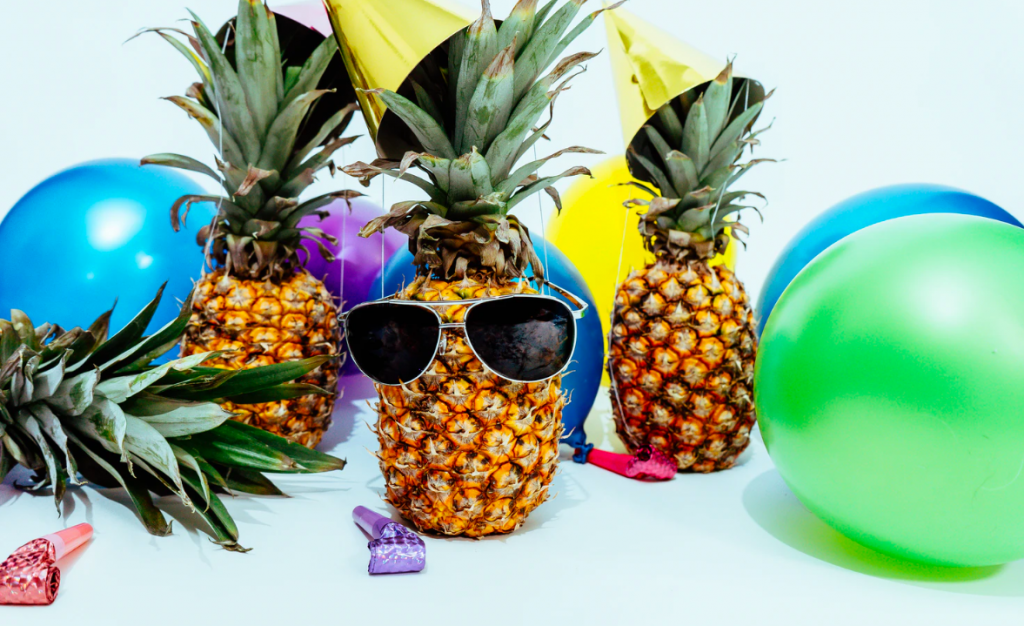 For example, if you choose a floral theme, you can sell or serve cakes that are covered with edible flowers. You can complement this with pots or vases of fresh flowers. And your sign designs can include floral graphics.
Measure your success
Significantly, it is just as important to show that you have reached your goals, as it is to have goals. You need to know whether your plan has worked or not and how you can improve on it next time around.
To do this, you need to set out a list of KPIs or Key Performance Indicators. In short, these are quantifiable measurements that you can use to calculate your business achievements.
This can get pretty complicated, and the list of potential KPIs are endless. But there are a few key performance indicators you can focus on for your event. They are the following:
Attendee satisfaction
Event check-ins
Total registrations
Ticket sales
Lead acquisition
Sponsor satisfaction
Gross revenue
Profit
Press and media coverage
Social media engagement
Design an experience
Next, you should pay attention to the experience that you want attendees to have. For this, you should focus on three specific aspects:
Activities: What are visitors going to be able to do? For example, you can host carnival games, talks, or have stalls where they can shop.
Atmosphere: Ask yourself what you want the feel for the day to be. For some businesses, a formal style will be more appropriate. But organizations like a school can't go wrong with a fun and friendly atmosphere.
Accessibility: No matter what type of event you have, you want to streamline the experience for your guests. The day needs to be attendee-oriented. This means you need to take a look at wait times, ease of use and access, and directions.
There are several ways you can tailor the experience like using signs, training staff for the event, decor, and more.
Targeted marketing
No matter how great your event is, if you don't have attendees, it won't succeed. That's why marketing is one of the crucial factors in organizing a great spring festival. You've got to let people know about the carnival and encourage them to come take a look.
Nowadays, the internet and social media offer fantastic opportunities to market your events. It can be convenient to reach out to your clients and act as a gauge for customer interest. But this should not be your sole focus.
Physical signs are still the primary drivers in event marketing.
They are a fantastic way to capture people's attention and convince them to attend. One of their most significant benefits is that they are the best way to reach a specific target market, for example, people living in the neighborhood.
Using signs for your spring festival
All in all, signage is one of the most vital resources in any event planner's toolbox. These products are all-rounders that you can use for a multitude of purposes.
What you can use signs for:
Promoting the event
Marketing at the festival
Giving directions and helping people to navigate the space
Contributing to the atmosphere
Decorating the event
Informing attendees
Event registration
Giving updates
Types of signs
Generally, you will be able to use any type of sign for your spring festival. You are only limited by your creativity. However, there are some signs that are specialized for events. These are tried and tested products that stand out for their mobility, use of space, cost, and effectiveness.
It's crucial that you weigh all these features and your priorities before you make a choice.
Let's jump in and look at some of the options that are staples of event signage.
Foam core or coroplast signs
Foam core and coroplast signs are always a bestseller.
However, they can work particularly well at spring festivals. Events during this time of the year are often held outdoors. These signs are usually pretty weatherproof, and you can use them as yard signs. They will work just as well indoors.
Generally, both of these products are a bargain and are highly customizable. Because they are affordable, we recommend that you give them a twirl as directional signs.
Banners
Next up are banners. These are signs where the design is printed on vinyl fabric or a similar material. You can choose between freestanding banners or ones you need to hang, which makes them suitable for a variety of settings.
The colors on these signs really pop. And they can be very attractive while offering loads of space for information. Banners work well as informative signs.
Overall, they are also still pretty inexpensive.
Pop-up displays
Another excellent option for spring festivals is pop-up displays. Sign making companies construct them by building frames around which they can wrap printed graphics. This means they are freestanding and mobile.
In most cases, these products are ideal as a backdrop on a stage or for a booth. You can use them to advertise, convey information, and to jazz up any open space.
Directional signs
The importance of good directional signage at an event cannot be overstated.
Preferably, you want your attendees to wander around the festival. But you don't want them to get lost. That's a recipe for a headache, sore feet, and, therefore, low visitor satisfaction. This means that everyone loses.
As we've said, you can use signs made of coroplast for this. But there are many other types of signs that a sign company can offer for this. You can make them big enough to just fit an arrow on. Or large enough to show off the entire floor plan or directory.
Temporary wall graphics
Many companies will host their spring events fully outdoors. But that might not always be the case. If some portion of the festival is inside or borders a building, you can consider investing in temporary wall graphics,
These are printed vinyl decals or graphics that you can stick on the surface. In general, they are as decorative as they are useful.
Table covers or throws
Often at events, it's all about the details. You want to find a way to use the entire space to improve the look and feel of your spring festival. One sign that is fantastic for this is customized table covers or throws.
Once again, they can help you decorate the space and can work as ads. Usually, these designs are pretty simple, so it's a great way to introduce some branding without looking overdone.
Floor graphics
If you're interested in finding clever ways to use the space, floor graphics are a brilliant option. Like wall graphics, they are usually vinyl decals that you can stick on the floor. They can also be used as a short-term or a long-term measure.
You can use them whichever way you want to. But one clever use is to turn a few of them into directional signs.
Custom scoreboard
Are you going to have games or other competitive activities at the festival? Or do you have fundraising goals for the day?
Then consider commissioning a custom scoreboard. These signs can be made to order in different shapes, sizes, and with different materials. This is a fun and creative way to keep everyone updated.
One popular option is to create a thermometer design to track fundraising. But you can play around with other spring-themed ideas, for example, a tropical drink that needs to be filled.
Digital signs
Generally, this will be the most expensive sign on the list. But it can also work out to be the most cost-effective in the long term.
The standout feature of digital signs is that you can change the content of the sign as many times as you want, so you can always reuse this sign at other events or locations. This is a huge plus.
To get the most use out of a digital sign at a spring festival you can use it to:
Promote your sponsors
Give updates about the event like the schedule
Advertise vendors or activities at the event
Presentations and education
Entertain guests in queues
Safety and regulatory signs
Keep in mind that you might be required by law to have specific safety signs at your event. The premises where you will host the festival might already have the appropriate ones installed. But to protect yourself from liability, you must consult your local authorities.
Create a custom signage strategy
Any of these signs will make a great addition to your spring festival. But usually, you will need more than one. Be sure to consult your sign company about commissioning a set of signs. They can help you to select the right combination to suit your budget and strategy.
Additionally, a professional signage company can help you create the designs for the signs and turn these products into real crowd-pleasers. For now, check out six elements you must include on your sign and the best sign material for outdoor signs.