So what's the deal with point-of-purchase signs?
As a business owner, you've probably picked up on all the hype. These displays are all the rage and for good reasons. You and your company will undoubtedly get your money worth with these products.
If you are interested in what point-of-purchase signs have to offer, stay put. In this article, we will breakdown all the advantages of these displays and the reasons behind them. By the end, you'll know how to use them for your storefront best.
The essentials of point-of-purchase signs
To really understand these displays and how they can serve you, you need to understand them from top to bottom. So let's first start by looking at what these signs are.
You definitely encounter a whole host of these boards each time you go shopping. Remember that poster in the checkout lane informing you about a 2-for-1 special on your favorite candy bar? Or that display that convinced you to join the store's loyalty program?
These are just a few examples of point-of-purchase signs. But there are countless more.
In some cases, marketers or sign companies might also refer to them as POP displays or even point-of-sale signs. The point-of-purchase is pretty similar to the point-of-sale.
But the latter only refers to where the actual transaction is made. And the former refers to a much larger area.
You will usually place these wherever customers will be making a purchasing decision. For example, some of the most common spots and forms are:
Checkout counter
Kiosks
Ceiling hanging signs
Checkout queues
Endcap displays
Shelving signs
Dump bins
Floor graphics
Their primary purpose is to influence purchasing decisions. You could, for instance, encourage your clients to make unplanned purchases. But significantly, like all types of signs, they represent your business and can help you build up your identity and brand awareness.
Generally, these signs are highly customizable. They aren't one-size-fits-all types of products. Instead, you can create these displays in a variety of shapes, sizes, using various different materials. The key is, therefore, to design one that perfectly suits your business.
What makes point-of-purchase signs effective?
Now we are getting to the real gist of point-of-purchase signs and how they can help your brand grow and thrive. The following are some of the crucial reasons why this type of signage is effective:
Successful at influencing shopping behavior
Did you know that 70% of consumers' purchase decisions are still made in-store?
This statistic means that the experience your customer has at your physical location can make or break the sale. There is serious money to be made in encouraging unplanned purchases. That's why it's important that you use signage to convince your visitors to make a purchase.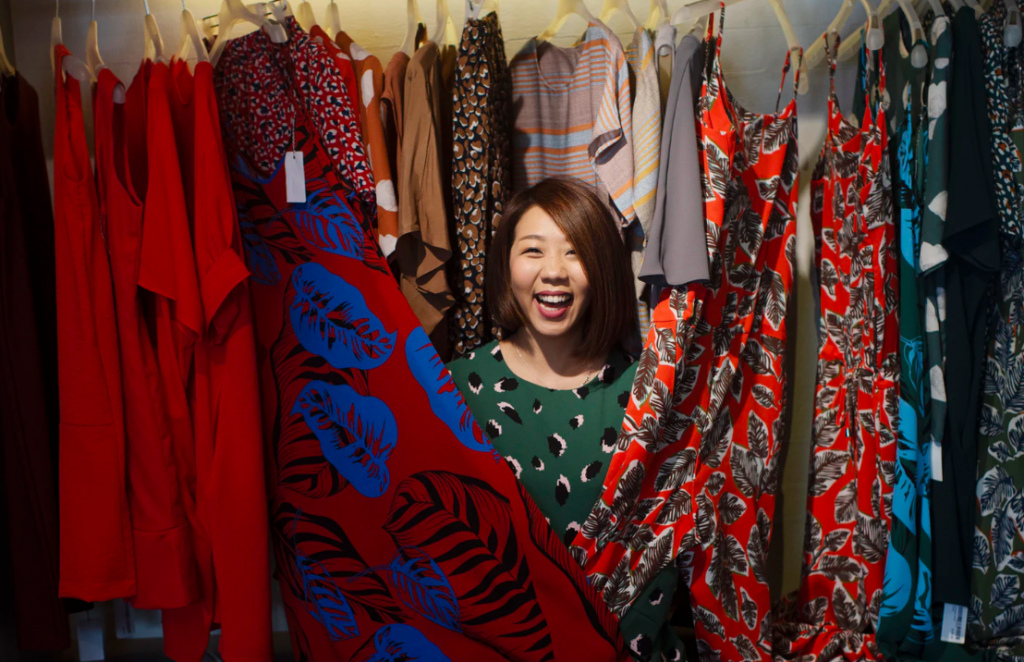 No wonder these signs are proven to increase sales, specifically impulse purchases.
A good way to target paying customers
First, POP displays are incredibly effective at increasing your sales because you can narrow in on paying customers. These are customers who are already planning on spending money on your business, but you can potentially influence exactly how much they want to spend.
Whenever you are designing an ad or sign, a critical factor is to make sure you reach your target audience.
Make empty space work for you
Another reason why POP displays are so effective is that you are using space that you already have. You don't have to go buy or rent a location for an ad. This means you can save both time and effort. You are simply using what you have more intelligently.
Therefore, in terms of return on investment, these products compare favorably to other types of signage.
Keep customers engaged
Overall, POP displays are brilliant at catching visitors and customer's eyes. Research on eye-tracking has shown that 13% of eye fixations in-store are related to point-of-purchase signs — this a significant amount of visual real estate.
That's why they can be an ideal method to keep buyers focused on the experience. The longer you keep their attention, the more likely they are to actively engage with your business and the products and services you offer.
You can keep your customers excited and interested, and that way, everybody wins.
Improved experience
In today's retail world, having high-quality products and services isn't enough. There are multiple competitors with similar offers, who are all vying for people's attention. Not to mention that brick and mortar stores now have to contend with online shops.
So what can you do to stand out?
You can create a unique experience that will repeatedly get your customers away from their screens and into your store. They can be very effective at helping you provide a suitable ending for each of your customers' journeys. These signs will be perfectly positioned for this.
How to use your point-of-purchase signs?
So let's recap. The main strength of point-of-purchase signs is that you can use them to impact a customer's shopping behavior. This can potentially be a very powerful marketing tool. Your greatest challenge is in designing them and using them in the most effective ways possible.
In the previous section, we've touched on the reasons why point-of-purchase displays are effective and how they can benefit you. From this, you can probably already see that they can be suitable for several purposes.
So we will look at the best uses of these signs as well as the best ways to use them.
Influence purchasing decisions
Overall, one of the best features of point-of-purchase signs is that they can encourage purchases.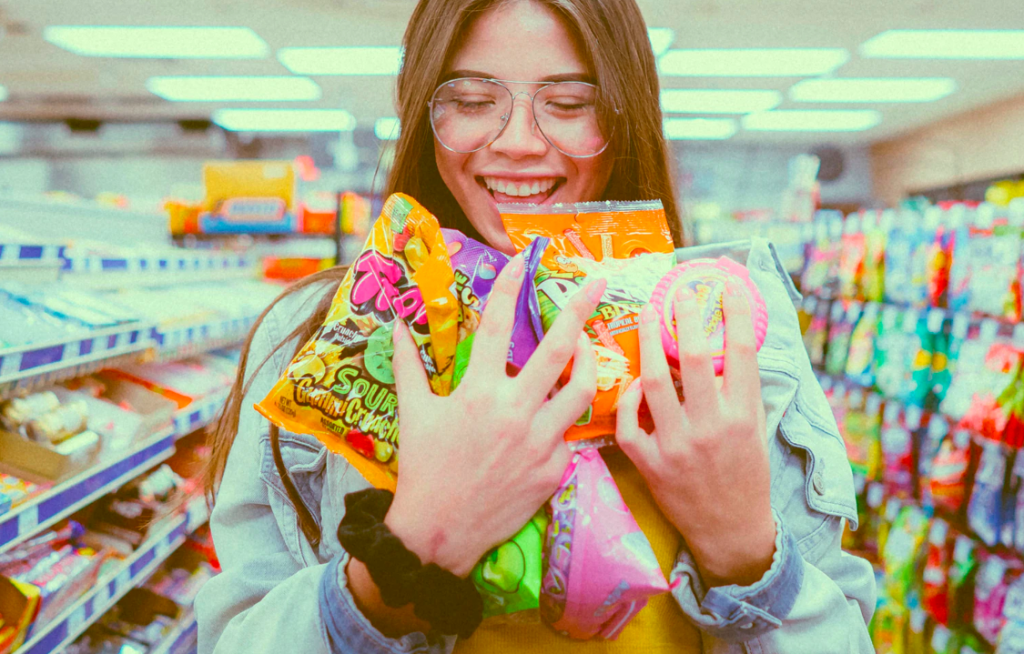 Significantly, there are some product categories whose sales largely depend on an impulse buy. Examples of this are magazines, candy, and gum. People rarely go into a store with the intention of buying one of these.
Aside from this, these displays can also be particularly useful to increase sales of higher-priced items like electronics. Customers want to feel informed and sure about these purchases. So giving them more information can help them feel more confident.
For example, you will typically see information boards on the counters where stores display their laptops. These boards will outline details like the specifications and the price.
Customer expectations and consumer demand
All in all, one of the smartest ways to use point-of-purchase displays is to help fulfill your customer's expectations and demands. Generally, it's a good idea to use point-of-purchase signs to help fulfill both of these.
Hopefully, your branding is consistent and clear and gives the people the right idea of what to expect. But these signs can be a fantastic addition and supplement.
First, you need to do some research on what their demands and expectations are. For example, perhaps your target audience comes to your store for your sales and promotions. In this case, you can advertise some sales at the point of purchase.
For example, think of a grocery store that is popular because they want to encourage their customers to cook high-quality, delicious meals. So for one of their POP displays, they have a digital sign that shows you how to cook specific dishes.
In the end, this is a brilliant way to round off their experience and increases the chances that they leave satisfied.
Draw attention to products and services
Typically, businesses in every industry face the problem of how to keep customers updated. You need to let them know about new products or services. And you need to keep them informed of your business' updates like a newly launched app or website.
POP displays are ideal for this. You can use them strategically to draw attention to products and keep them informed.
Create an interactive experience
As we've said, it is crucial that you keep your customers' demands and expectations in mind. But you need to realize that these are changing all the time. People now expect completely different things than they did ten or even five years ago.
One of these new features involves interactive components.
Customers want an experience that feels more personal. And like always, building a relationship is key to making any sale. Interaction can facilitate both these things.
Luckily, you can easily and cost-effectively incorporate this into your POP displays.
On the lower end of the scale, you can incorporate a QR code into the design. It can serve as a link to your website or app. Or you can, for example, create a promotion where customers get a reward for taking a selfie with the sign.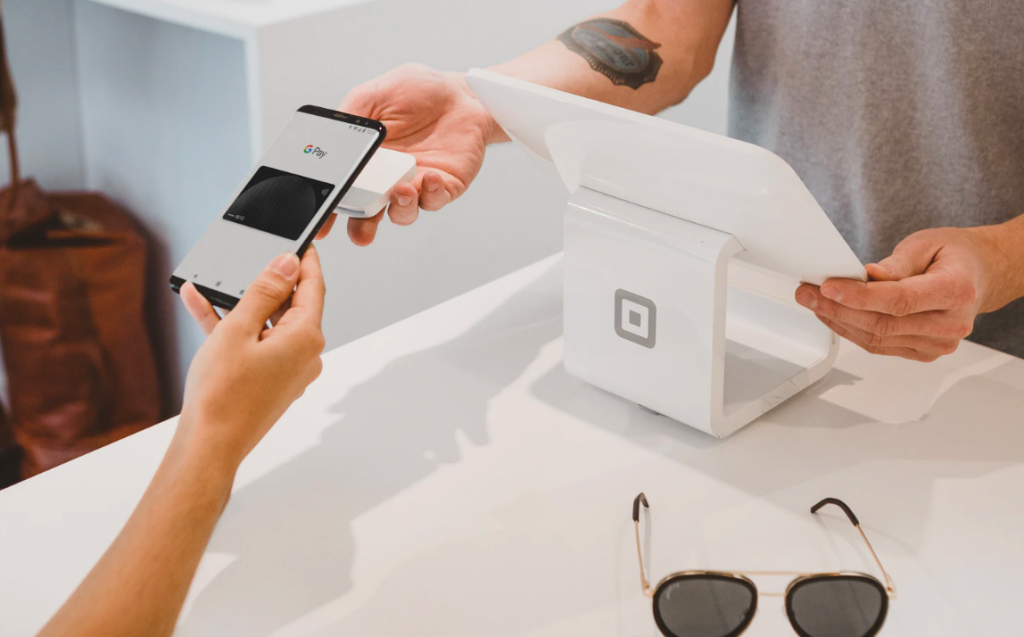 While on the higher end of the scale, you could use digital displays for your point-of-purchase signs. In this case, you can use a touch screen with which users interact to find products, claim rewards, or find more information.
Point-of-purchase displays that pop
Unfortunately, it can be quite tricky to get your point-of-purchase signs to stand out. Think of the average brick and mortar store. Typically, they will stock a vast range of different products, often from different brands.
This means there's likely a kaleidoscope of colors, images, and patterns in your storefront. 
If you are mainly stocking products from other brands or suppliers, you can make your POP displays stand out by using your branding. It should be clearly recognizable. Your customers will know that these are boards that they should pay attention too.
On the other hand, if you are only selling products from your own brand, you need to look for an alternative. In this case, you should pick one or two defining visual features that will make the sign stand out like a bold border or a different color background.
Location, location, location
Customers won't know which products and services you provide unless you show them off. Likewise, you won't benefit from point-of-displays if you don't make them highly visible.
Your customers aren't going to go looking and searching for your signs. People should be able to notice them at a glance.
Here are a few tips you can try to make your POP displays more visible:
Use empty space where they will stand out
Put them at eye level
Hang them on the ceiling
Install them on shelves or counters where customers will already look
On top of this, you can help to make it more visible by making sure that it is big enough. The average person should be able to read and make out the contents on the board if you want it to be successful.
Easy-to-understand calls to action
To successfully use a POP display, you need to include a call-to-action (CTA) that is unambiguous and easy-to-understand. In marketing terms, that is the part of the sign that encourages the viewer or reader to take some sort of action.
The relevant act might be to buy a product, hire a service, ask a question, go to a website, download an application, and so on.
To create an impactful CTA, you must make it:
Short
Simple
Easy-to-understand
Unambiguous
Essentially, it means giving intelligible instructions.
Doing this can greatly improve the conversion rate, or in other words, the number of views the sign receives that turn into a sale. So this might be the percentage of people who saw your POP display and decided to grab the 2-for-1 candy bars.
Let's say you want to increase membership to your loyalty program. To do this, you want to promote the benefits but also give them clear instructions on how to do this. Therefore a suitable call-to-action would be "Sign up today at the info desk." 
Take a look at these brilliant examples of call-to-actions.
Target your clients where it matters
Outdoor signage often catches all the shine. They are usually big, bold, and eye-catching. However, that's not always what you need. You need to tailor your advertising strategies to the specific audience you want to reach and for what purpose.
When you're looking to gain exposure and reach new potential clients, you should focus on your external signs like channel letters and billboards.
But if you want to keep your customers coming back and secure more of your business, you should put emphasis on your indoor signage, for example, your point-of-purchase displays. If this is your goal, learn more about how to incorporate signs into your business' interior design and everything you didn't know about indoor directional signs.