Serving up great food and drinks at your Detroit cafe may be job #1 in your day-to-day work. But, as a small business owner, you know that there are other important jobs to stay on top of, too. And one of them may be actually getting people in the door to your cafe. After all, what good is amazing cuisine if there's nobody there to eat it?

Your goal is to serve great food and drink to great customers. You'll shoot for great food by using excellent recipes, quality ingredients, and talented staff. And for the other side of the coin, getting good customers, maybe you're thinking you need to step up your marketing game. So, let's explore some marketing ideas to help you do what you do best: connect customers with food they love.

1 – Prioritize people
In a way, your cafe revolves around people—from chefs, waitstaff, and cashiers to the customers themselves. You want and need people to make your cafe a viable business. So, as you think about ways to grow your business, keep people at the front of your mind.
This could include embracing a "customer first" mindset. As you shoot to improve sales, remember that a customer who's in your cafe now may be more or less likely to return in the future based on how they're treated today. Make them want not just to come back, but also to tell others to come.
Additionally, it could include creating relationships so people feel like they know you, from remembering what a regular is going to order for breakfast to taking people "behind the scenes" in a social media post.
Plus, remember that 1 happy customer has the potential to create more happy customers. So, if a local, well-known personality talks up your cafe (on social media or other outlets), that could be a great thing!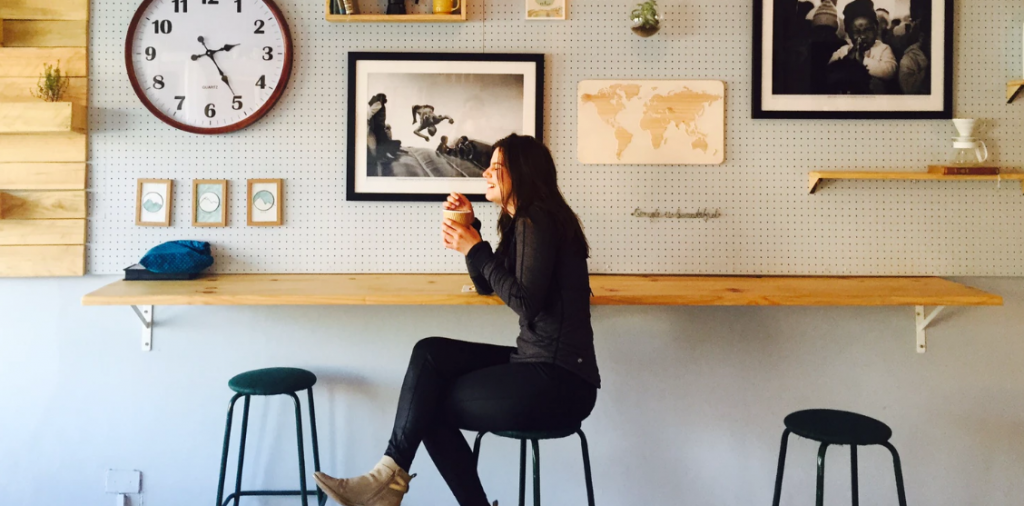 Another thing to keep in mind is to make it worth their while. Consider rewarding repeat patronage with a program. For instance, provide free food after a certain number of visits. And don't forget to use coupons to get them in the door, too.
While you do want to focus on creating good experiences, also remember to follow up on bad experiences. If someone's left you a bad review, consider reaching out to them to rectify things.
2 – Get seen on the internet
As you try to get people to spend time in your cafe, take a moment to think about where else people spend a lot of time: the internet. If plenty of people are there already, then set your mind to what you can do as a company to "be there" too.

One possible way is your website. Currently, do you have a cafe website that looks like it's as old as the internet itself? Then, maybe it's time for a website makeover. When people see you for the first time on the web, shoot for a positive impression.  
Another thing to think about is getting social media savvy. Social media has become an enormous part of American life, for better or for worse. If that's where potential patrons are spending their time, then that's a possible avenue for reaching them. You may decide you need to devote some time to learning about marketing your cafe via social media.
3 – Get seen in the here and now
While the internet may be a great audience for you, remember that people do spend time elsewhere, too. Consider ways you can be visible around town or even wider than that.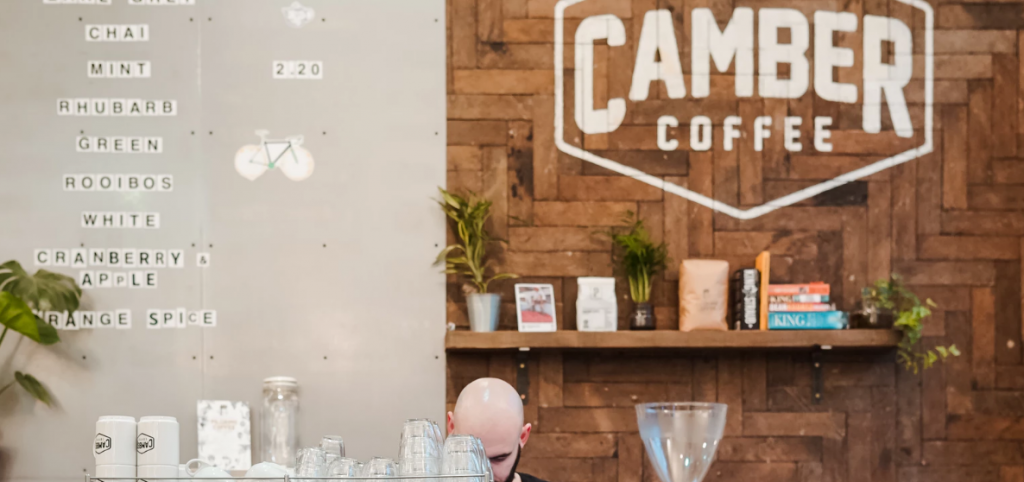 Get a sign that looks great and is visible. When it's time to hang out your shingle, make sure it's large enough to see and good enough to remember. Check out our building signs to get you started. Plus, consider an A-frame sidewalk sign if you want to let passersby know what amazing, new special you have for today.
Lean into the "power of the press." Getting a chance to be featured in a local lifestyle magazine could introduce you to some patrons who didn't know you existed before they read your story.
Think like a customer
Lastly, don't forget to put yourself in the customer's shoes and try to imagine what they want from a cafe like yours. Remember, that good food isn't the only way to get customers into your cafe. In fact, some customers may be looking for more than a meal. Customers could be seeking a place with free WiFi so they can work, a quiet spot to have an important conversation, or extra space to host their company event.