— Custom Designed
Wall Signs
And Wayfinding Signs
Where are you? Where are you heading to? Every day we use our knowledge & previous experience to navigate our way in society. Wayfinding has the function to inform & navigate us through our surroundings. An effective wayfinding system consists of a clear & consistent type of design. Here at Signarama Metro Detroit we specialize in this type of design & organization. We also introduce different types of products when a client needs a solid wayfinding sign package in Metro Detroit.
Indoor directional signs can assist people in finding the correct suite in a medical building or locating which floor their appointment is on. By informing your customers to where they are going you are improving traffic flow. This would be extremely important in case of an emergency!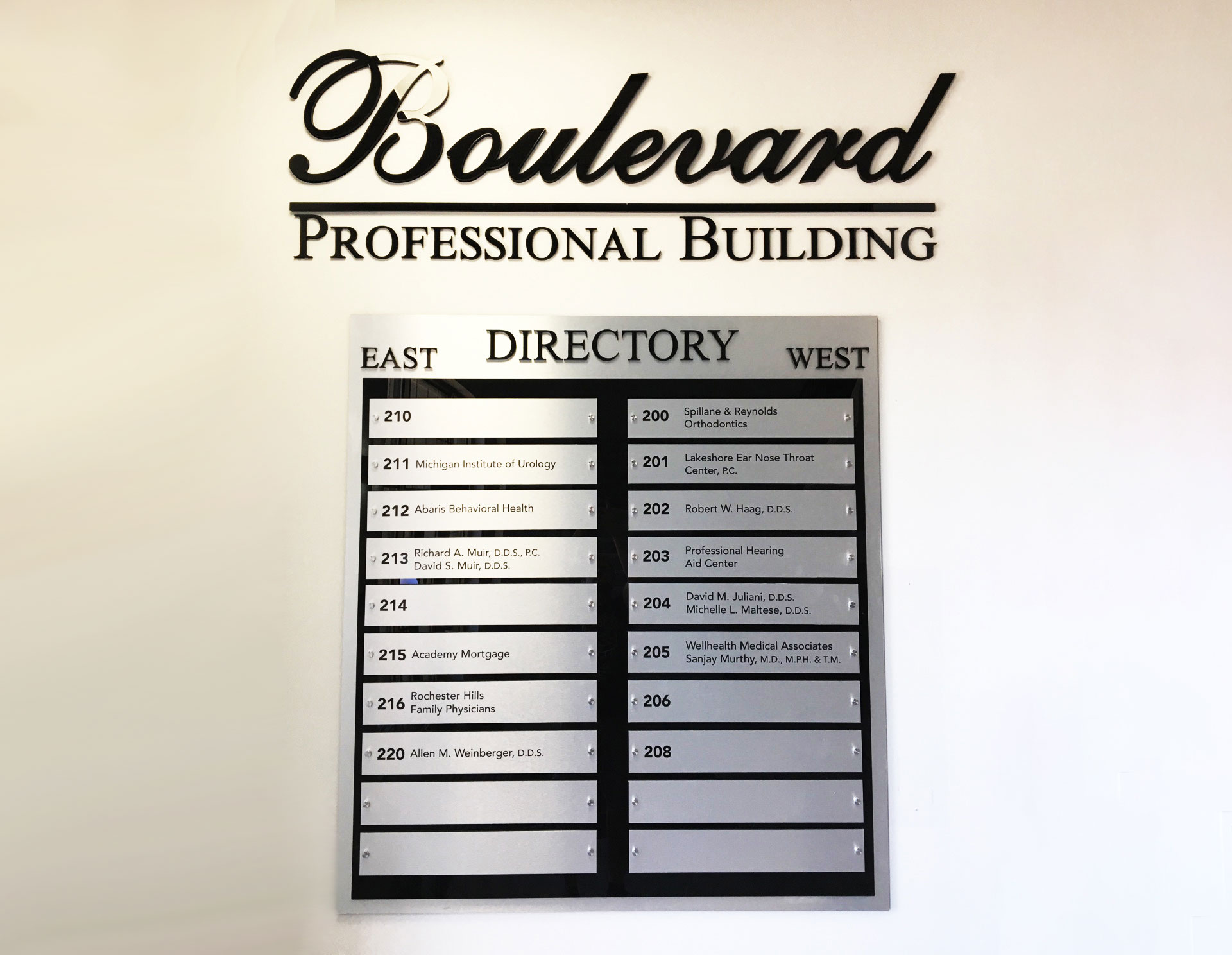 Outdoor directional signs are important in directing traffic & control parking while enhancing your brand with a simple yet unique design. Having signage that is ADA compliant, you can improve the accessibility of your business.
Our team at Signarama Troy understands that your signage should stand out but not distract attention from the architecture of your building or overwhelm your visitors. This allows your signage to become an integral part of your brand.
Whether you are a local University or a Municipal City looking to increase your visibility by the way of a clean, concise & professional signage our experts at Signarama Metro Detroit are ready to help with your wayfinding signage package!
Other types of wall signs:
Custom Designed Menu Boards
Menu boards are essential when owning a restaurant. Signarama of Troy provides menu board solutions for any budget!
If you are a multi-location restaurant looking to have a certain concept or are opening a brand-new restaurant we have the right solution for you.
Custom Designed Point of Purchase Displays
POP displays, or Point of purchase displays are the marketing materials and signs used to enhance products for sale in a retail environment. Generally located at the checkout area or other location where the purchase decision is made, these displays are meant to help increase unplanned purchases.
Custom Designed Safety Signs & Decals
A number one priority of all companies is to ensure the safety of your staff, clients, students & general public! Safety signs & decals can help keep everyone on your work site aware of any potential dangers. Here at Signarama Troy / Metro Detroit we have a ton of experience helping manufactures in the Detroit area focus on their safety signs & decals.
Help People Find Their Way
Wayfinding signs help navigate us through our surroundings, and an effective wayfinding system consists of a clear and consistent design.
Improve Traffic Flow
By informing your customers on where they are going, you are improving traffic flow, which is extremely important in case of an emergency!
Numerous Options
Other types of wall and wayfinding signs include menu boards, point of purchase displays, safety signs & decals, and ADA signs.
— Our Work
Recent Projects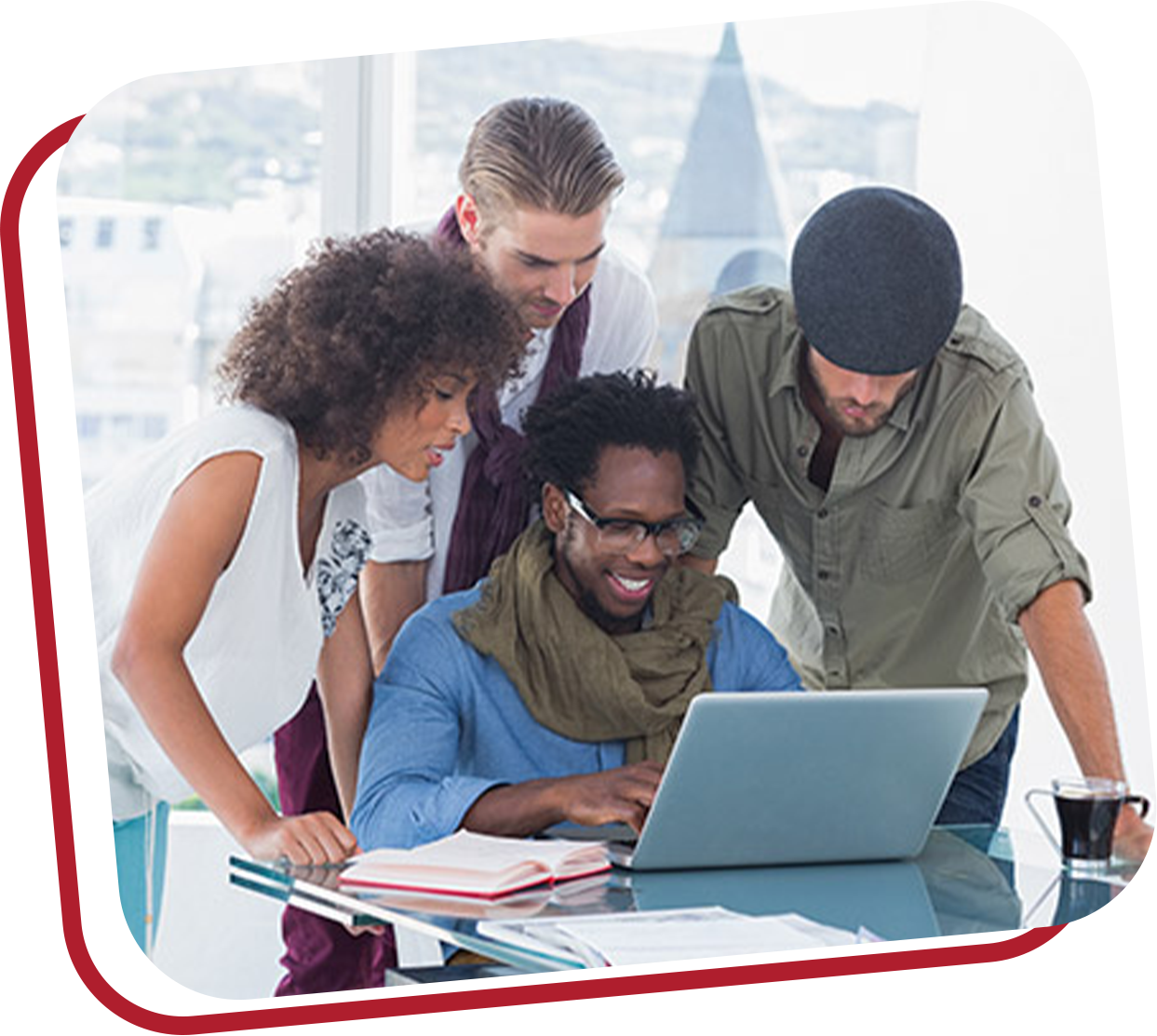 — More than Just Business
Good Clients
Great Reviews!
Custom Designed ADA Signs
Signarama of Troy has recently largely expanded our engraving division. The expansion has given our team the ability to produce custom engraved, ADA compliant signage all in-house! The technology for 3D printing has grown tremendously in the past few years, & Signarama of Troy has stayed up to date with the most recent machinery needed to create these custom signs.
Everyone was great to work with. Very friendly and courteous. Matt and Yvonne were very helpful.
Ready to Get Started?
We are experts in industry solutions. Contact us today for a quote and to review your signage needs.