The year 2019 is on its way out, and 2020 is only a week away. Now it's time to settle all our affairs from this year and prepare for the new. It's the perfect time to start working out your marketing strategies for the coming months. 
A critical part of this is beginning to design new signage. Your business can turn over a new leaf by refreshing the look and feel of its advertisements and assets. If you're ready for change, look no further. We're going to cover signs you should create now for the new year.
Reasons to get new signs
Luckily, signs have quite a long lifetime. As long as you buy quality products, they should be able to last you several years, depending on the type. But they won't last forever. And in some cases, it would be better to replace them before they are unusable.
Dilapidated and outdated signage can deter potential customers meaning that you lose out in sales and profits. The start of a new year is an excellent time to reassess your current sign range and decide whether you need to spice things up a bit.
Now we'll look at the top reasons for commissioning new signs in December and January.
Changes in branding
Has the branding and visual identity of your business changed a bit? If so, you should update your signs as soon as possible to match this. Otherwise, if you haven't overhauled your visual identity in years, now might be the time.
Updates
Typically, businesses go through several changes in the course of a year. If these pertain to the content of any of your signs, it could be time to update or replace them. In this case, it could involve contact information, locations, new owners, and so on.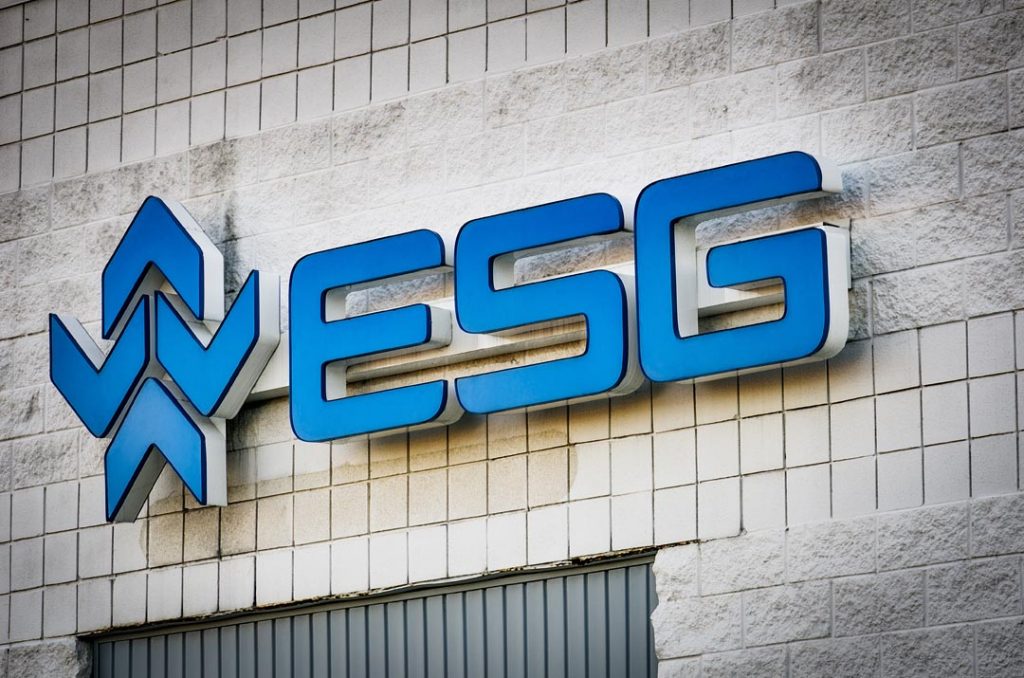 Outdated
Marketing is a constant struggle to keep on point. You want to be memorable, appealing, and eye-catching. Above all, you have to remain relevant.
But more likely than not, the style or theme you originally used for the sign won't be trendy anymore. Maybe the joke or saying has become cliche. In cases like this, consider replacing your signs.
Worse for wear
Don't leave any signs up that look worn out or are damaged beyond repair. Doing this could harm your reputation and, thus, your business. Instead, take down your old boards and put up new and fresh ones.
Seasonal content
One way to boost your sales is by playing with the seasons in your marketing. You can harness people's excitement to your advantage. It's a step towards staying relevant too.
The beginning of the year can be time for including seasonal content.
Signage innovation
Have you been keeping up with the changes in the signage industry?
Advertising techniques, as well as sign materials and technologies, are continually being improved. You'll probably be able to get more out of new products than you are out of your current signage.
Grow your business
During January, most people have a feeling of optimism and excitement. People are ready to make changes. For these reasons, anything novel is likely to have a more significant impact than other times of the year.
Must have signs for 2020
Both indoor and outdoor signs are vital tools for any business. They not only benefit you in terms of your clients but your staff too. So we will be looking at the essential ones from each.
To help you make a decision about which to use, we've given you a brief breakdown of each sign.
Remember that creating signs takes a while. There is a whole process that you need to follow. The steps include brainstorming, design, consulting with your sign-making company, proofs, fabrication, and installation. The winter weather and holidays can also throw a spanner in the works and cause some delays.
That's why you want to start working now if you're going to have these products by early 2020.
1 – Banners
Banners are an incredibly popular signage product. They are extremely versatile.
You can use them just about anywhere. Plus, at those low prices, they're practically a steal. 
Overall, these are highly customizable. Manufacturers make them out of vinyl and can transform them into a variety of shapes and sizes and in any color you want.
Typically, businesses use banners as advertisements. But you can use them for general information or even as name boards like this one we made for Aperam.

They are ideal for seasonal content or promotions. Or any type of short-lived message. These signs are a great option if you want to convey some seasonal greetings to your customers like a "Happy New Year!"
Pros:
Inexpensive
Can be made with heavy-duty materials for winter
Easy to move around
Versatile
Indoor and outdoor use
Multiple installation options
Quick to produce
Durable
Waterproof
Highly customizable
Cons:
You need to take additional precautions in harsh winter weather.
Can be damaged by wind
Not always easy to recycle
2 – Lobby signs
One great choice for indoor signs for 2020 is lobby signs. These are the products that you usually mount in the entrance of your business or offices. Typically, you would install them behind and overhead the reception or welcome desk.
Lobby signs describe a category rather than one specific product. This means that you can choose a variety of products for this purpose. Some of the common types are the following:
Dimensional letters
Foam letters
PVC letters
Most of the time, you'll be using them as nameplates. So generally, you want to keep it simple. Only include your company's name and its logo. Lobby signs are a great way to welcome your customers and show off your branding.
New lobby signs are a particularly good choice if you've recently renovated your interior decor.
Pros:
You can choose between multiple sign types.
Options for every budget
Communicate brand message
Adds to interior decor
Cons:
Only for indoor use
Doesn't have much space for content
3 – Window graphics
Window graphics are another sign type that can double up as an indoor and outdoor sign. Yes, you usually install it on the interior side of your windows. But you can typically see it just as well from the exterior of your business. The result depends on the materials and design you use.
Manufacturers make them by printing your graphics on perforated vinyl. Light reflects off the image so you won't see the holes. At the same time, it makes it more difficult for people on the sidewalk to see into the building.
You can use these window graphics for a variety of purposes. First, you can use it to make your company more visible and recognizable.
Second, you can use them to make your storefront more attractive.
Third, you can use the space to promote products and services.
Additionally, you can convey information like your contact details and trading hours through this.
Generally, these decals are a great choice to advertise seasonal content and promotions too.
Pros:
Attention-grabbing storefront
Low-cost
Can hide the inside of your business
Highly customizable
Different types of vinyl available
Block out sunlight
Cons:
Vulnerable to cold weather
Difficult to repair
Not as durable or long-lasting as other products
4 – Wayfinding signs
Any business with a physical location needs to have wayfinding signs. They are there to help both customers and staff navigate through your storefront or offices. If you want to get the most out of them, these signs should be part of an extensive navigational system.
Has the layout of your business or the center it's in changed at all?
Usually, people will move around different aspects of their company as the year goes by. For example, an employee might no longer work there, so their office will be repurposed. Or you might have opened a new division in your business.
If so, you should undoubtedly replace your wayfinding signs when the new year rolls around.
In other cases, you might have found that some of the directions might be challenging to understand or follow.
Pros:
Can use indoors and outdoors
Choose between a variety of sign types and materials
Improve traffic flow
Part of ADA compliance
Highly-customisable
Cons:
You will probably need to create multiple signs.
5 – LED message centers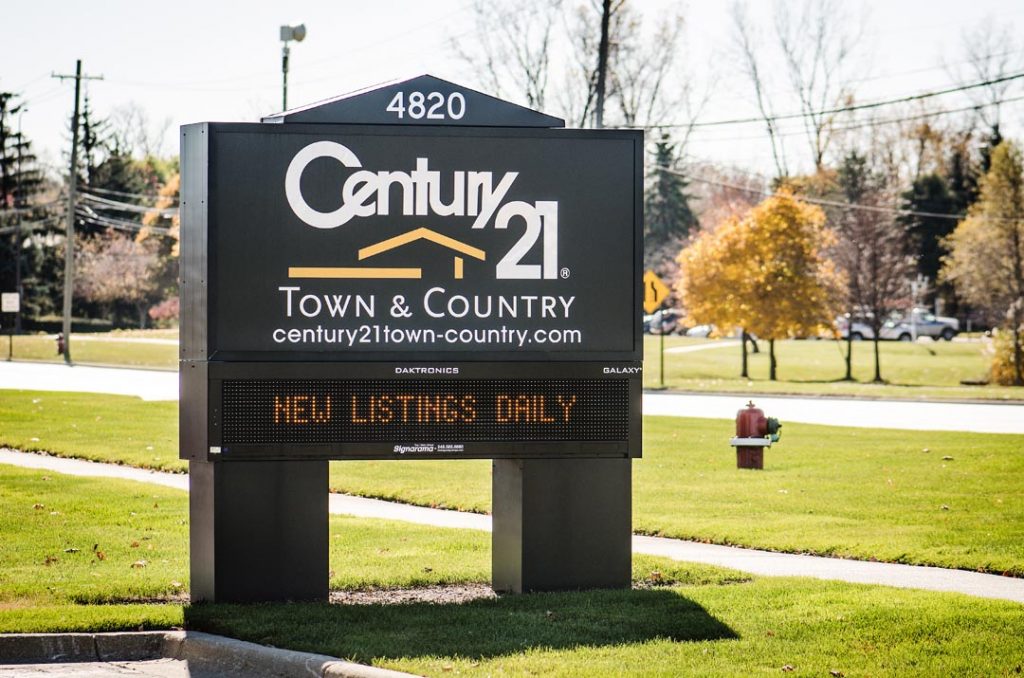 If you want to get bang for your buck, LED message centers are a brilliant option. Unfortunately, these require quite a significant initial investment, but the versatility and constant value they add will be worth it in the end.
These are electronic boards that the manufacturer fits with hundreds of LEDs. These lights allow you to display content on the screen. 
On the lower end of the spectrum, the pixel pitch, which is similar to the resolution, is pretty unsophisticated. Therefore, these models work best with text and basic graphics. But at the higher end of the spectrum, you can use much more detail.
Significantly, you should note that these message centers often work best when you combine them with other types of signs. For example, you can mount it on a monument sign.
What makes this special is that you can change the content as much as you want. So you can quickly post some seasonal messages like a new year greeting on the board. It's a great way to keep customers updated about your brand.
Pros:
Managed with software
Change the message as much as you want.
Can work with automatic brightness sensors
LED's are long-lasting and energy-efficient
More options for reuse
Use in combination with other sign types
Visible 24/7
Cons:
Needs to be connected to a power source
Challenging installation
High initial investment costs
6 – Channel letters
All in all, channel letters are one of the most common and popular sign types. These signs are a fantastic way to showcase your brand identity to your community.
Generally, sign-making companies fabricate them by shaping materials like acrylic and PVC into letters, numbers, or symbols. But, although it is trickier and might cost more, you could also customize them into the shape of your logo or so on.
Businesses typically use these products as name boards and building signs.
Their best feature is the fact that they're illuminated with LEDs. Standard channel letters are front-lit, but you could also choose to have them backlit. The lighting adds to the aesthetic and appearance of the signs, but it also make them more visible.
Pros:
Illuminated with LED's
Different lighting options
Great for representing your brand identity
Choose between a variety of materials
Eye-catching
Visible 24/7
Can work with automatic brightness sensors
LED's are energy-efficient and cost-effective
Suitable for indoor and outdoor use
Cons:
Typically, used outdoors
Needs to be connected to a power source
Installation can be challenging
7 – Point of purchase displays
Point of purchase displays or POP displays should be on the top of your list of new signs for 2020. The name pretty much speaks for itself. Most of the time, you would place them at the checkout at any point where customers will be making purchasing decisions.
Typically you can choose between a variety of options in terms of materials, shapes, and methods of installation. For example, you can make cardboard signs to hang from the ceiling.
Once again, these signs are great for seasonal content. They are cheap and easy to replace. Besides this, they can be handy for communicating any new information about your business to your customers.
Pros:
Multiple materials available
Highly customizable
Multipurpose
Range of budget options
High impact
Cost-effective
Cons:
Mostly unsuitable for outdoor use
Less durable
Generally, not long-lasting
Setting your business up for success
Creating new signs for 2020 is a fantastic way to set up your business for a successful year. It can help you get ahead of the curve with your marketing.
But before anything else, you should take a look at things you need to keep in mind when installing signs in winter. These tips will help you protect your sign even in the coldest and harshest weather.
If you want to introduce some seasonal cheer, don't miss out on these fun ways to get your signs ready for the holidays.