Are you looking to for party venues in or around Detroit? Maybe you're planning a surprise birthday party, or it's time to celebrate an anniversary in a big way. Perhaps it's a baby shower or time to honor the retirement of a longtime employee. From graduation parties to company milestone celebrations to fundraising dinners, time to get started planning your event!
Out & about
Regardless of what you're celebrating, you're looking to create a great environment. Many times, parties can take place at someone's house. Other times, if you're planning a party for your business, you may be able to use the conference room or some other company area. But what do you do when your home isn't the appropriate venue and hosting at the business isn't a good option either?
It's simple — you find a party venue. You locate a restaurant, hotel, etc. that can help you host your event. They provide the space (and sometimes the food) and you provide the celebration. When you decide not to celebrate at your own location (home, work, etc.), there may be pros and cons.
Pros & cons
Possible pros of an outside venue: It might be easier to host a surprise party. Plus, holding your party at the separate location could also be less work when it comes to setup and takedown.
Possible cons of an outside venue: One negative could be the extra expense associated with renting a location. Plus, there's the additional legwork that may be involved in finding a place you want.
Here to help
The good news is we may be able to help you when it comes to one of those cons. And no, we won't be paying for your party. What we do want to do today is help eliminate some of the legwork when it comes to finding your party location.
Party venues
Let's dive into some of the options for making your party a great occasion.
1 – The Westin Book Cadillac Detroit
Let's say you're looking not just for a place to host your party. You'd also like something that can accommodate out-of-town guests who've traveled in for the occasion. Consider hosting at The Westin Book Cadillac Detroit.
2 – Firebird Tavern
What if you're hosting a retirement or birthday party, and you're looking for more of a rustic feel? With its brick and wood, Firebird Tavern might be a great option for you.
3 – Planterra Conservatory
Rustic coziness not what you had in mind for your party? When your event calls for the freshness that living plants and natural light provide so well, what's not to love about the Planterra Conservatory?
4 – Rust Belt Market
In the market for a venue with a unique feel? Rust Belt Market may be what you're looking for.  
5 – 3&UP
Calling for an outside-the-box party for your group? Consider the game-playing opportunity that 3&Up offers. It may make for some memorable fun celebrating.
Planning checklist
Of course, choosing a location isn't the only thing you need to do before the day of your party. Get started thinking about other tasks with our planning checklist.
Mastermind the party program and other elements. Will you have speakers or a toast? Do you need to find a way to pull the party off as a surprise for a guest of honor?

Determine what amenities you'll need. For instance, you may need audio/visual capabilities if you plan to display a slideshow.

Buy gifts. Or if it's a group gift, select the gift item, then solicit contributions from others — as in the case of a retirement gift.

Plan decor. You can get others to help you brainstorm or do an internet search for inspiration. Do you want to go with a theme color? Or perhaps you'll choose a focal item or concept related to your guest of honor and plan your decor around it. Also, you may need to remember some or all of the following:

Tablecloths & napkins (especially if you need them to match with or support your theme)

Party favors

Streamers & balloons

Purchase signs. We love the idea of a standup cutout of the guest of honor or even a

personalized banner

Plan menu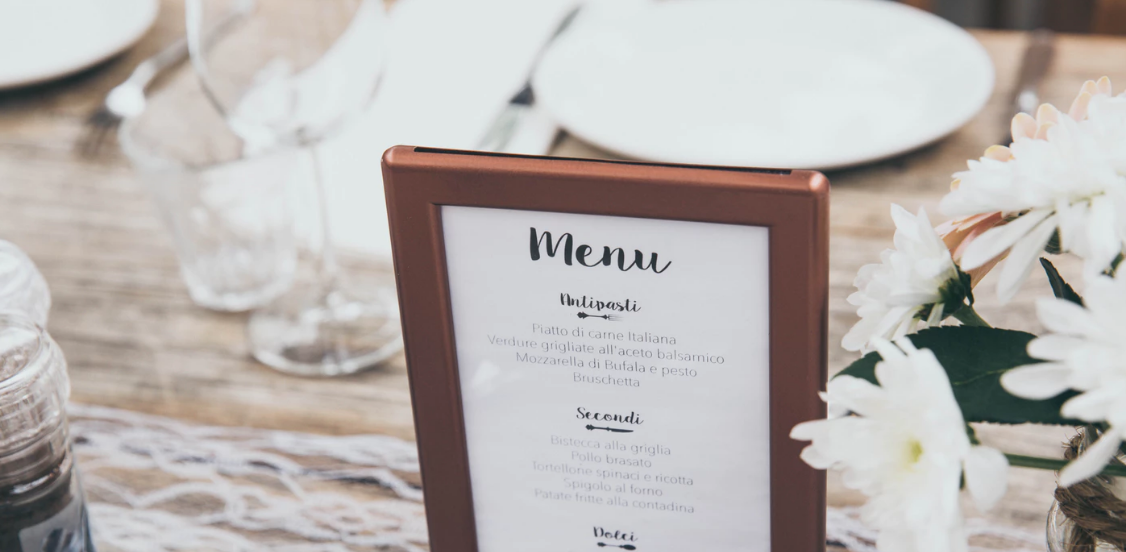 Purchase & send invitations

Coordinate volunteers

Prepare food. If you're cooking/baking yourself, you may want to try to work in advance to minimize pressure on the day-off

Decorate
A good time was had by all
Once you have your party planning underway, don't forget to use our sign options to help you mastermind an event to be remembered. In a bid to stay calm and enjoy the whole event and planning process, begin your work in advance. Try to have as much planned and taken care of ahead of time so you can enjoy some socializing alongside your guests.