Children's birthday parties are all fun and games. Or are they?
For the parents, who have to organize everything, the experience can be quite different. Instead, it can be nerve-wracking and tense. You just want the best for your kid but how can you manage this?
If you're on the party planning train, take a look at our step-to-step guide on how to plan a fantastic children's birthday party. It will also cover a few bonus decorating ideas.
Step 1: Calculate a budget
First things first, you have to get money matters out of the way. We all want the best for our children. But practically there are limits to what we can spend on their birthday parties.
Luckily, you don't necessarily have to spend big to create a fantastic day. There are plenty of small things that you can save money on. For example, try baking the cake yourself.
To calculate the budget, you should consider what you want to spend, how much the different aspects will cost, and how much you can afford. Or else you can start off with how much you want to spend and plan everything around this.
If you consider this well, you can make the whole process go much more smoothly.
Step 2: Involve your child
It can be easy to get carried away with your vision and plan. But remember to involve your child from the start. Many kids love nothing more than to help come up with ideas for their own party.
This will help you make sure that they love the day from the beginning to the end. Here are some key aspects that you should ask them about:
Which activities do they enjoy?
How many friends would they like to invite?
Who do they want to come?
What is their favorite movie or book?
Is there a specific place they would like to go?
What are their favorite colors?
Which foods do they enjoy?
Unfortunately, children's expectations could often get out of hand. So you have to temper them to prevent them being disappointed later on. A great way to do this is through compromise. Real unicorns might be off the cards, but a pony ride might be brilliant too.
If you want it to be a surprise party, you can keep everything a secret. However, consider their personality, likes, and dislikes the whole time.
Step 3: Choose a theme
One of the critical things you can decide on with your child is the theme of the party. Of course, this will depend on the age of your child. If they are still too young, you can decide on one of the things that they like.
There are often trendy themes which all the kids want. Like the Frozen craze a few years back. But there are endless options that you could go with.
If you are having trouble deciding on one here are a few ideas that are always popular: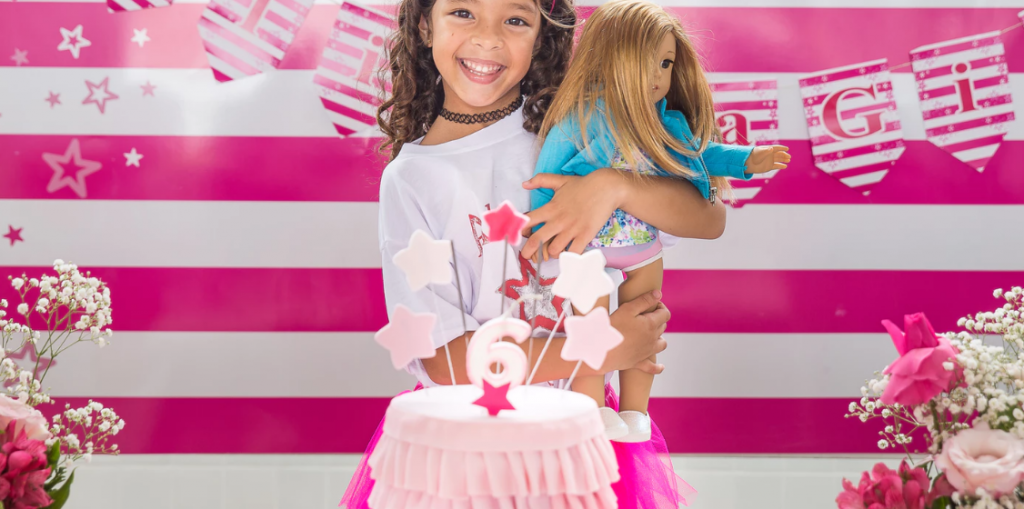 Superheroes: All the kids can dress as their favorite hero.
Movies night: You can set up a screen and let them watch some movies while eating popcorn and so on.
Tea party: Need I say more, teacups and cupcakes are perfect for many young romantics.
Dumbo: Dumbo is one of the biggest animated films of 2019. It's no surprise that many kids would love a party with this adorable elephant as the focus.
The Secret Life of Pets: This is another movie about adorable animals that your kid might fall in love with.
Pirates: Pirate themed parties are a timeless favorite. Everyone can dress up, and you can arrange games like a treasure hunt.
Activity focused: You can plan a party that is based on a specific event like horse riding or ice skating.
You can use these ideas to tie the whole day together from food to costumes to decor.
Step 4: Location
Now that you have a better idea about what type of party you are planning, you can begin looking for a venue.
Here are the essential aspects to keep in mind:
Safety
How many people will it accommodate?
Activities at the location
Distance from your home or neighborhood
Price
Does it fit the theme?
If you want to, there are businesses which specialize in hosting children's birthday parties. For example, some tea gardens and restaurants.
Don't worry. You don't have to rent out a fancy venue. Many kids love nothing more than a party at their home. One benefit of this is that you have more time to set up and prepare and you can keep everything on hand. Another is that there might be fewer safety concerns.
But a possible downside is that cleaning up afterward would be entirely your responsibility.
One more budget-friendly location is your local park. This gives you a lot of space to work with and your kids' plenty of space to play in. Many parks also have jungle gyms, and so on that, they can enjoy.
Step 5: Send out invitations
Next, it is time to send out invites to all the friends that your child wants to come. Do this early so that everyone can put the date aside. Distribute them at least two weeks beforehand.
You can have a lot of fun with the design for the invites. They can match the theme of the day in creative ways. For example, if you are hosting a movie night party, print out invitations which resemble cinema tickets.
Nowadays, you could choose digital invites instead of printed ones. Rather than handing them out at school you can email it or send it as a message to the parents.
The invite should contain the following details:
The date
Time
Location
Theme
If they need to bring anything like towels and sunscreen
Dress code (if there is one)
Whether or not parents should accompany their children.
How and when they should RSVP
Step 6: Decor
Once this has been finalized, you can go on to planning and sourcing the decor for the party.
Some locations will need far less to jazz it up while in others it will be entirely up to you to paint the scene.
But no matter the place, the decor should fit the theme of the day whether that be pirates or safari. This will help you to get everyone into the right mood and make the day more memorable.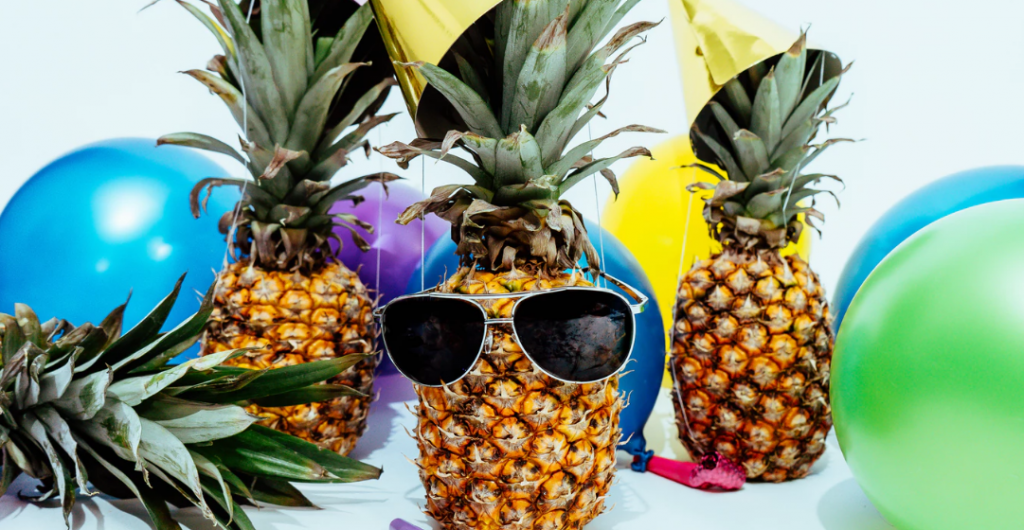 You'll be able to buy many of the items you need like printed napkins. Other things you could rent, like tablecloths and costumes.
Overall, getting everything together can take time. Therefore, you should start planning and gathering the items early on.
Step 7: Games
No children's party is complete with activities of some kind. Surely, it's a crucial part of helping all the kids have fun.
Moreover, you will need something to keep all the children busy for several hours on end. And we all know how easily they could get bored. Therefore, you should choose a variety of activities,
Plan three or four short games that are spread out throughout the day. For example, a sack race, tag, and pin the tail on the donkey.
Finally, it can work well to select different types of activities. You can choose one which involves lots of running and one which is less active like coloring.
Step 8: Organize the food
Eventually, you will need to give some attention to the refreshments that you are going to serve. This includes both food and drink. You will need to consider how many children and adults are going to attend
Preferably, you should arrange this at least a week before. If possible, wait to finalize the amounts until you've received the RSVPs.
You can make everything yourself, or you could hire a caterer to make a few platters. A good rule of thumb is to have enough food for a portion for each guest and some extra. Hence, no one will go home hungry.
To be safe, ask the parents on the RSVP if their children have any allergies or dietary requirements that you need to be aware of.
Most important, don't forget the cake! Some would say you can't have a party at all without a cake.
Step 9: Favors
Another aspect to consider is party favors. These are small gifts that you can give to each guest. You don't necessarily have to get something too elaborate or expensive. Instead, you can just buy a treat to thank them for coming.
If you enjoy getting creative, you can make these yourself. And you can even write out a little thank you note to go with it.
Goodie bags are always a crowd favorite.
Take a look at these list of options of items that you can combine into a bag or give on its own:
Assortment of sweets
Candy skewers
Pencils or crayons and a coloring book
Water gun or bubble gun
Play-doh
Homemade cupcakes or cookies
Materials for painting
Plush toys
DIY slime
Masks or costume pieces and props
Lego pieces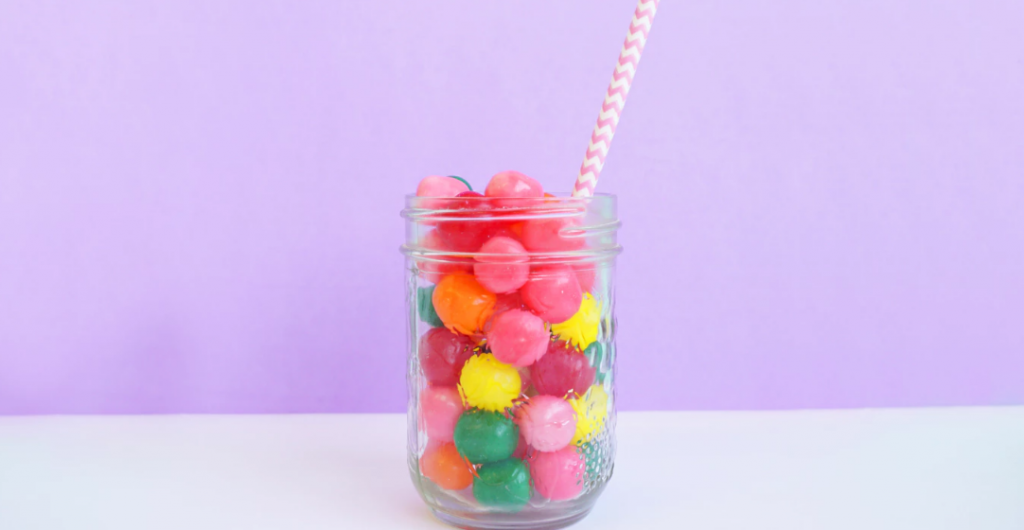 Overall, try to have it suit the activity or theme of the party.
Since parents also come to younger children's parties, consider getting some treats for them too.
Step 10: Set up
Finally, you need to get everything in place for the party. If you are hosting it at your home, you can start the day before. But if it is at a venue, you will probably only be allowed to start the morning of.
You can put up any decor items beforehand. However, it will be better to only serve food, drinks, and other perishables during the party.
An expert tip is put up signs to point the direction to the party. This can be extremely helpful whether you host it at home or somewhere else.
The best signs for these will probably be ones made from coroplast like yard signs. They are cheap and quick to make. And any professional signage company will be able to print them for you.
In addition, they should be able to make them in a variety of shapes and sizes.
While setting up, you can put signs in your yard to indicate that this is the location for the party. You can also tie some to poles in the street leading up to your house. Of course, they work even better if the party is in a large location like a park or a zoo.
Decorating ideas
Here are some additional ideas for decor to get you inspired:
Bright and colorful: Children are drawn to bright colors. Use these throughout your party decor. This will help you to make the day much more festive.
DIY: A smart way you can save some money is by making some items yourself. For example, make your own paper flowers. This can be a great way to get your kids involved.
Mason jar magic: Take old glass containers and paint them. You can even stick on some decorations like glitter and use them as vases for flowers, candles or to place candy in.
Reuse: Besides this, you can get creative with items you already own. Like using any old basket to pack a picnic in.
Balloons: Nothing says party like balloons. So don't forget to get some. You can make a balloon wall or even double them up as a party game like balloon darts.
Food as decor: Food shouldn't just taste good, it should look good too. So get creative with snacks, like chocolate pots which resemble real flower pots.
Costumes as decor: The clothes that the kids wear can form an essential part of the aesthetic. So if everyone dresses up, you are one step closer to creating your vision.
Go green: If you want to teach your children about protecting the environment, this is an excellent opportunity. Wherever you can, use eco-friendly decor like paper straws.
Use banners: Signs aren't only useful before the party but during it too. One fantastic product is banners. You can design personalized banners which wish your child a happy birthday or something similar. You can hang them up in several places at the party. The same company that manufactures the coroplast signs for you can also print these for you.
Have fun
An important thing to remember when planning any party, especially a children's birthday party is to have fun. Don't take things too seriously and don't sweat the small stuff. The more relaxed you are, the more everyone will enjoy the day. You want you and your child to look back on it as a happy and stress-free day.
One thing that can help you to achieve this is by asking for help. Don't be afraid to let someone else handle some of the details. Consider hiring a professional company, like Signarama to design and print all the signs that you could possibly need for the day.