Small businesses are the epitome of a local and personal shopping experience. They are the lifeblood of many towns across the country. The U.S. Small Business Administration states that there are more than 27 millionsmall businesses in the United States.

One challenge that owners of these businesses face is how to compete with trans-national corporations. In the end, the solution boils down to attracting more customers to your store.

The 29th of March is National Mom and Pop Business Owners Day! So in honor of all the "mom and pop" store owners out there, we've created this guide on how to increase walk-ins to your small business storefront in Michigan.
1- Inviting storefront
The first step to drawing more customers to your store is to build an attractive storefront. Take a good look at the exterior of your business. Is it inviting? Does it look like a place that your target customers would like to visit?

This is key to attracting new customers as well as keeping established customers coming back.

You want to make them feel excited about coming into your business.

The following are some strategies that you can try for your window display:
Keep it neat and uncluttered.
Put your products on display. Choose some of your best and most popular products to show off.
Don't overcrowd the window.
Design your storefront to suit your brand and style. Customers like stores that are unique and have personality.
Don't be afraid to make changes. If something doesn't work, try something else. Keeping it new can also help keep customers interested.
Use light cleverly. You want your store to appear well lit to passersby.
If you feel a bit lost, it can be a great idea to ask for some expert advice. A stylist or interior designer can be able to give you some tailor-made help.

Here are more ideas on how to create a welcoming storefront.
2- Curb design
Designing a storefront is not only about the window display. Another essential feature is to use curbside or A-frame sidewalk signs.

These traditional adverts can still be a fantastic way to increase walk-ins. It can help to catch the eye of passersby. Especially people who don't know about your business.

Choose a beautiful sign that will add to the aesthetic appeal of your store. You want it to reflect the general theme.

One important use of these signboards is in advertising your promotions. This is a fantastic method for communicating deals and sales to existing customers and potential new ones. They will know about any specials before even stepping foot in the store. It can really help draw people in.

We have all seen those really witty curb signs. These are the ones that stick in your memory. So try to make it funny. Put some personality into it.
3- Essential signs
You aren't only limited to curb signage. There is a huge variety of promotional materials for you to choose from.

Here are just a few options for a small business:

Pole signs
Wayfinding signage
Posters
You don't necessarily have to choose just one. Some variety can be useful to mix it up.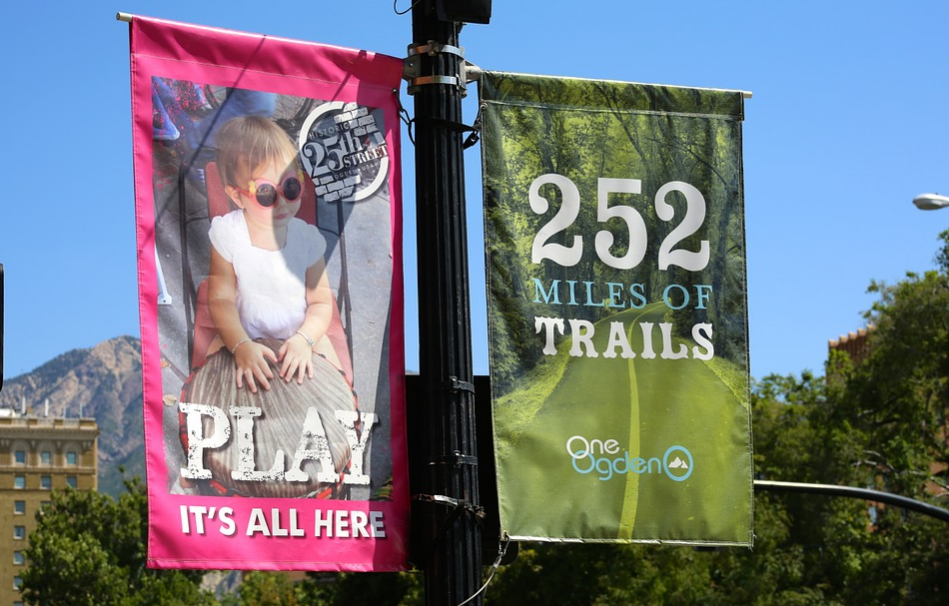 Put up these signs in your area to let people know about your store. Learn more on your target audience and try to figure out where they are more likely to see these signs. This can play a part in choosing locations for the ads.

But just having signs aren't necessarily enough. You need to think carefully about their design and look. Keep them simple. Choose your words carefully. And make them pleasing to the eye.

It can also be a great idea to update the signs on your building. If your signage is old and outdated, new signs can really increase walk-ins to your storefront. Remember that first impressions matter.
4- Online presence
So far we have covered a lot of the physical aspects of encouraging walk-ins. But nowadays this isn't necessarily enough. It is not only about the physical storefront. You need to have an online presence as well. You need to show some tech savvy.

People are increasingly relying on the internet for information. This is where people turn to find out about products, services, and businesses. Because of this, chances are higher that people will visit a store they found online first.

If you have been avoiding digital so far, you might want to jump on the bus.

Keep in mind that you don't have to create an online store to reap some of the benefits of digital. You can build your own website, join online listings or create social media pages for your business.

Here is some of the crucial information that you should put out there:

Share the physical location of your store. Make sure that is has been pinned on Google maps to make it available at the touch of a button.
Tell people about the products and services that you offer.
Notify people about your promotions.
Let customers know when you have new things on offer.
Upload photos and videos that show off your storefront.
5- Social media marketing
Say what you want about them, but social media sites can be a fantastic tool in any businesses toolbox. If you manage them carefully, it can be a great way to increase traffic to your storefront.

You can also use it to help build your reputation. Sites like Facebook have a review feature where customers can rate their experiences. They can also post photos of their experiences with your business.

A key to social media marketing is to use it to keep people up to date on your storefront. Tell them about any news or changes to your store. Do you have new products? Have you renovated your space?

This can build up some hype and get people to talk about the company.
One tip is to use social media in your physical store. Work out a hashtag and use it in your store and your marketing materials. A prevalent trend is to create a selfie wall where people can take pictures and post them online.

You can create an entire strategy purely for your social media campaign.
6- Support other local businesses
Mom and Pop stores function best in a well-connected community. You can contribute to building this community by making connections with other local business.

With some teamwork, you can help make each other's businesses' grow.
The first step is getting to know other small business owners. Go visit their storefronts and tell them about your own. Try to build a positive and mutually supportive relationship.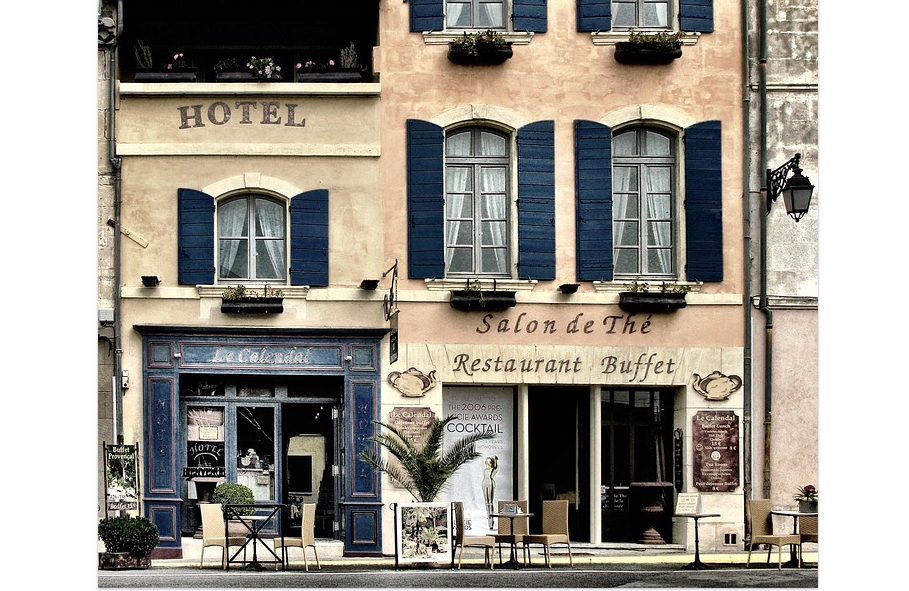 If there isn't one yet, you can also start a formal local business community. This can involve setting up a listing or directory. Or even hosting annual meetings. A meet and greet can be a great way to get this ball rolling.

This community can set the stage for collaboration. You can offer to put some ads or business cards in your store and ask them to do the same.

Another idea is to host events together. Work together to set up a market or something similar where you can showcase your products and services.
7- Smart promotions
A tried and tested method for attracting more customers to your storefront is to use specials and sales. But because promotions have become more common, be sure you use them strategically.

You could, for instance, work out event-related promotions like a sale for a National Mom and Pop Business Owners Day.

It is vital that you try to share any information about specials as widely as possible.

Once you have your social media pages set up, this is the ideal platform to tell people about any specials. These sites give you more exposure and a better chance to catch customers' attention.

A great idea is to use promotions to encourage your audience to use your social media. For example, offer them a chance to win a hamper if they share an image of some of your products. Make this even more effective by asking them to share your hashtag.
8- Keep them coming
Although it is essential to connect to new potential customers, it is still crucial to keep your existing customers. They are the people that keep your business running. On top of this, they can help you to bring more traffic by spreading news of your store.

That is why you should prioritize trying to keep people coming back.

By offering consistent and high-quality services and products, you can make sure existing customers want to return. At the same time, you need to grow with the times and keep up with clients' changing needs.

Also, ask yourself how you can reward customers for shopping at your store.

Nowadays, most box stores have a loyalty program. You can have one too. It doesn't have to be complicated. You can work out a simple system. For example, give customers a free product for "x" amount of purchases.
9- Prioritize customer service
One of the fastest ways for a small business to flounder is if they have lousy customer service. News spreads fasts, and it doesn't take much for your reputation to suffer. Therefore, it's essential for any company to be customer focused.

As a matter of fact, because of the more personal nature of Mom and Pop business, your customer service can be even better than that of larger enterprises. This is what draws a lot of people to smaller stores.

They enjoy being greeted by the owner. Or by staff who they eventually get to know.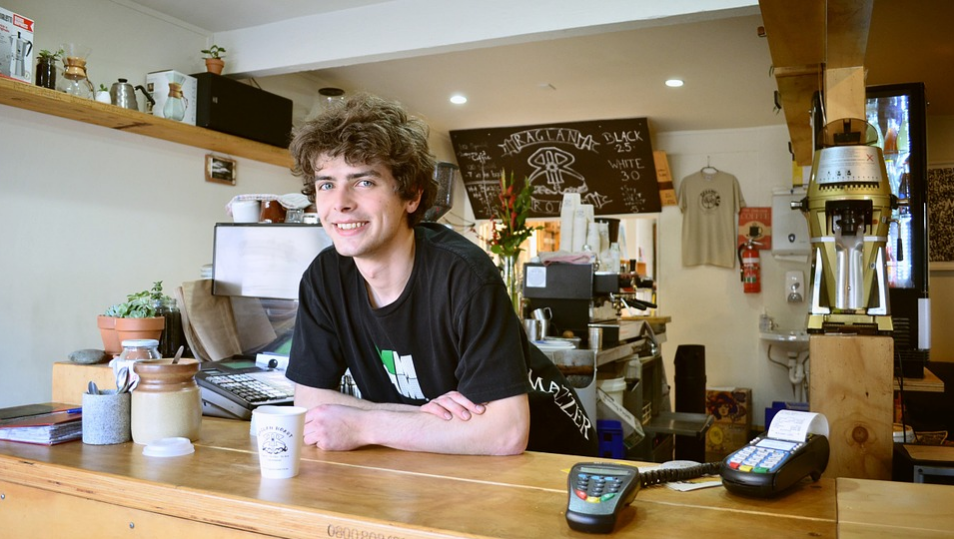 You and your staff need to be appropriately trained to provide the best customer service possible. Courtesy is key. They need to know how to greet and address customers. Your personnel also need to know how to handle possibly tense situations with unhappy clients.

Above all else, you need to show customers that you care about them and their experience.
10- In-store-events
Are you looking for more ways to create a buzz around your business?

Well, one of the most effective methods is to host some in-store events. This is a surefire way of getting people to notice your store and to start talking about it. It can help to put your storefront on the map.

The benefit of holding an event in-store is that it gives you the chance to bring customers to your physical location. Now that they know where it is, they'll be able to visit more easily in the future.

Don't worry, the event doesn't need to be huge. The point is to create exposure for your brand. You want your customers to enjoy the experience and to build positive associations with the business.

If you feel a bit lost on what event to hold, here are a few types to consider:

Opening: If you are just opening, or if your business is relatively new, this can be a creative way to kick it off. Hold some kind of event to celebrate the opening like a cocktail party or competition.
Launch: Consider holding an event for new products or services especially if they have been much anticipated.
Host a class: An excellent way to draw regular traffic is to host repeat classes that are relevant to your business.
Holidays: You can also organize events to correspond with specific holidays.
Research what types of events are popular with your target audience. Find out what kinds of activities are typically held in your area. Look to see if there is a gap you can fill by holding the first event of its kind in the area.

Use this opportunity to showcase what makes your business unique and promote your products or services.
Small changes, big results
These steps can all help increas walk-ins to your small business storefront in Michigan. As you can see, not all of them require tons of effort. But this doesn't mean they can't be effective.

One critical strategy is undoubtedly to focus on advertisements. Take a look at Signarama's selection of indoor and outdoor signs to promote your store. While you are at it, read up on the sign policies and ordinances in Detroit.