One of the vital uses of signs is to mark your business. You want to catch people's eye, to stand out. And to draw them into your storefront or offices. LED channel letters can be a brilliant tool to make this happen. These signs are perfect signs for presenting your name to the world.
Read this article to find out more about channel letters and how you can customize them. We are going to look at different examples to get you inspired.
Why choose channel letters?
So what exactly are channel letters?
They are a type of building signs that you can use outdoors. People use them for all kinds of businesses, from restaurants to offices.
Manufacturers build them with metal sign backers and an acrylic sign face. They are three dimensional and are typically lit with LED bulbs.
The best part of these signs is that you can pretty much customize them as much as you want. You can decide on the color, shape, size font, and more for the letters.
Generally, companies design them to be front lit. This means that the illumination comes from the face of the sign and shines through the letters. But this isn't your only option. You could also choose reverse channel letters or have them backlit.
All of these options will have different effects. But their main goal remains the same, to get you noticed.
Benefits of LED channel letters
In the past, sign companies might have used a variety of bulbs for their products like neon tubes. But now most of them primarily rely on LED lighting. This is what they usually use for channel letters too.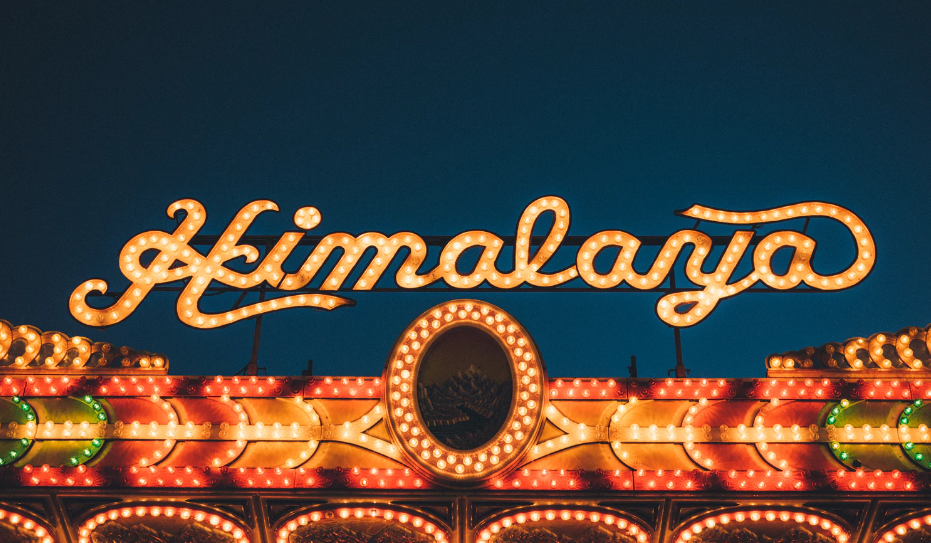 Here are the key advantages of choosing LED channel letters for your building signs:
Impact: It's all about making a statement. A well-designed channel letter will help get you noticed. But even more importantly it can make it more memorable as well.
Visibility: Another crucial factor is that they can be far more visible than other signs. The lights mean that you can see it better even at night and from a distance.
Energy efficiency: Do you want to go green? If being environmentally friendly is a primary concern for you, then LED's are the way to go. They can use up to 75% less energy compared to other bulbs.
Durability: Manufacturers typically use aluminum to make their channel letters. Thanks to this, they are pretty sturdy and can withstand a lot of punishment. This can save you from costly repairs.
Longevity: Because they are durable, they can last a long time too. You probably won't need to replace the bulbs as often. So they are quite cost-efficient. Besides this LED bulbs can last as long as ten years.
Bright and bold: One thing that distinguishes these letters are how brilliant they are. They can produce quite the shine and can be very colorful too.
Customization: Don't forget the range of customization options that are open to you.
Guide to customizing LED channel letters
Customization is all about making the best out of the sign. You need to personalize it to fit your business' unique needs. But also to suit your brand's identity.
The core of this is to think carefully about the design of your signage. You could do this yourself. But the modern market is too competitive. Getting some help and input from an expert might be just what you need to give you that edge.
A pro tip is to ask your sign company whether they offer any creative services.
A few of the essential factors to consider in sign design are:
Shape
Size
Dimensions
Layout
Font
Colors
Lighting effects
Graphics
Mounting
These are the main elements through which you can customize your channel letters. You can personalize each of these individual factors to create the perfect whole.
Now, let's look at all of these principles in more detail with examples, of course.
1 – Shapely
First of all, we need to consider how you can use shapes in customizing your signage. Traditionally, channel letters were single separate letters that were put together to spell out the specific words that you want.
This is still an excellent choice for building signs and is undoubtedly the most common kind out there.
However, not everyone has the same requirements. For example, your business' name could double up like your logo, so it needs to be shaped a certain way. And if you always use it that way it might not make sense to do it differently specifically for your name sign.
Luckily, modern technology gives you alternatives to the standard format.
Nowadays, your sign company should be able to help you with a lit sign capsule. They are basically oversized channel letters in custom shapes.
So when you hear channel letters, don't think you are limited to typical letter shaped signs.
2 – Too big?
No matter what sign you want, you always need to consider the size carefully. Two key terms here are visibility and legibility.
First, you need to make sure that people will be able to see the sign. Secondly, they need to be able to read the words on the channel letters too.
You need to work out what the view distance for your sign is. In other words, from how far away should the audience be able to look at the sign.
Besides this, your specific size needs are probably going to depend on the space available to you and local regulations about signage.
For all these reasons, calculating the size is a crucial part of designing your own custom channel letters. You will have to give this information to the sign company that you're planning to hire.
To do this correctly, figure out exactly how long you want each side of the sign to be.
Remember that when it comes to channel letters, you need to consider how thick the sign is going to be. Because they are three dimensional, you should keep in mind that people will be able to see parts of it from different directions.
This can also influence what effect you create with the lighting.
3 – Font
Another critical factor in customizing your own channel letter is to pick a font. Some companies will have lists of fonts that are available from which you choose. But it won't always work this way.
In other cases, you will need to or want to use a unique font. Typography forms a core part of creating a brand's visual identity.
Your business will probably already have a preferred font that you use in your brand. Or if you don't, now might be the ideal time to decide on one.
If you do have a particular font, it's a good idea to use it for your building signs, like channel letters. Consistent fonts will help your audience recognize your brand.
Overall, the font you choose needs to fit your business. It's vital for creating the right feel and experience for your business. And it plays a role in attracting customers.
For example, you don't necessarily want to choose a serious and professional looking font for a frozen yogurt store. Instead, you want a font that is fun and inviting or perhaps even playful. But a more professional and elegant font can be excellent for an attorney's office.
Read this article for more information on choosing the right font for your business' visual identity.
4 – Color me
Now let's get more colorful. Like with any other type of sign, color is an essential element. It's such a crucial part of our visual perceptions that you need to take it into account.
One reason why LED channel letters are so popular is the bright colors that you can select. Just take a look at the neon green in the example.
Best of all, you don't have to pick just one! You can practically make your channel letters a rainbow of color. Blue, purple, green, red, you name it.
The color in LED channel letters can come from several sources. First, companies can make the sign housing from colored plastics or other materials. Second, they can use all kinds of colored LED bulbs to light up your sign.
Yet again, if you have already figured out your brand's visual identity, this should be reflected in the colors you choose. If your customers know that your primary colors are blue and white, stick with it.
A pro tip is to look at the surroundings and walls of your storefront and to choose a color that will stand out well against the background.
5 – Graphics
Yet again we come to the question of what more you can do with channel letters?
With innovations like lit sign cases, you can add graphics to your signage too. This can be an excellent way for you to add some color and life to your storefront. Carefully chosen and drawn graphics can contribute to attracting new customers.
And if you have a well-known logo, you could potentially add it onto your channel letters as well.
Although, you should remember that you don't necessarily want to make the picture too elaborate and detailed. It can overwhelm your customers and at a certain point, make it more difficult to comprehend from a distance.
For the most part, simplicity is king.
6 – Lay of the land
This point is more relevant for business owners who have a lot to say with their channel letters. These are cases where you might have more than word in your name or even if you want to add a short slogan or abbreviation.
So, you have to figure out how to achieve this with little space and still make it look neat and professional.
You can solve this problem with some good layout design practices.
One of the most straightforward solutions is to stack the words in a hierarchy.
To do this, you need to figure out what your main heading and sub-heading are going to be. The title is the most important word or words and should be on top. It should also be larger than the sub-heading to distinguish it.
There are a few formulas like this you could follow, but this is a tried and tested pattern.
But in essence, it's all about balance, striking that right mix between being making it uncomplicated and exciting.
7 – Light up the night
The thing that really makes channel letters stand out is the LED lighting. They will literally make your sign shine. You can't go wrong with illumination if you want your sign to catch people's eye and to be more visible even at night.
Generally, standard channel letters are front lit. Most of the times, they are an excellent option for you if you want the sign to be lit evenly throughout.
But this might not always be the look you are going for. As we've said, you can also choose backlighting where the sign is illuminated from behind. With this type of lighting, you can create a halo effect around the letters.
Many business owners love to use this to create the perfect atmosphere for their business. For example, it can work brilliantly for restaurants and bars.
Are you looking for something different? All you need to do is think out of the box. Take a look at the example above where red LED's were placed channel letters without a front face to create an old school effect.
Be sure to ask your sign company about the different customization options that they offer for lighting effects.
8 – Mounting
Last but not least, we need to talk about mounting. This is another possibly crucial but easily overlooked part of customizing channel letters.
Your two primary options are direct mounting and raceway mounting. Which you choose will depend on building regulations, lighting effects, and the overall picture you want to paint.
Directly mounted letters are flush to the wall. All the wiring and fixtures need to be built into the surface of the building. With this, you can create a clean and neat look. However, local building regulations often prohibit this.
In raceway mounting, the manufacturers attach the letters to an aluminum box that houses all the wiring. This housing is then attached to the surface of the building. It is an excellent alternative if you want to create some depth with your sign.
On top of this, it's the best option if you want to backlight. It is vital to helping you get that halo effect.
Personal touches
Customizing your LED channel letters is all about tailoring it to suit your business. You want it to match your style. But also draw in crowds.
Before making the final decisions about the right outdoor signage for your business, read our complete guide to building signs. It covers information about the dimensions, design, and installation of these products.