There are some things you can't change. You simply need to learn how to deal with it. There are always conditions that can hamper you when you are trying to create the perfect signage.
We are going to discuss a few common sign limitations that you're likely to face. We'll also look at creative solutions to solve these problems.
Design problems
Preferably, you should design your graphics to suit the sign medium. But this doesn't mean problems don't arise. And in many ways, it can limit your signage.
Limited space
We all would prefer to have complete freedom when it comes to creating signs. One of the most prevalent sign limitations is too little space. You probably won't have as much room to work with as you want.
Your space could be limited by how much is available at your location. Or by the type of sign that you choose to use.
Because of this, it can be difficult or nigh on impossible to fit in all the content you want to. So you have to find a way to work around it. But it can also be challenging to find a way to arrange the content.
Solutions
The rule of thumb when it comes to signs is to keep it concise. Short and sweet, that's what you're aiming for.
So if you have limited space to work with, you should try to see if you can remove some of the content or reduce it in some way. You will need to use different signs for different purposes. Therefore the number of words and graphics needed will differ widely.
But try to remove anything unnecessary. Don't add too many flourishes or too many descriptive words.
Besides this, you should try to get creative with the layout. Using smart design, you can make more of the space you have. Specifically, look at how words are stacked. For example, if you have too little horizontal space place the phrases on top of each other.
Logo too detailed
Many of the limitations come up because of the way you designed aspects of your brand's visual identity in the past. It can be tricky to plan for all the potential mediums on which you will use the graphics.
Overall, the best fix would be to complete the process in the right way from beginning to end. But once the problem has arisen, there are usually a few solutions you can try.
One common issue is that people design their logo to be too detailed. Complicated graphics don't translate well to signs.
First of all, many of the details can get blurred and therefore lost as the images are scaled. It can be a problem when you make it larger or smaller.
Second, you always need to think about the visibility and legibility of the signs. The more detailed they are, the more challenging it becomes for the audience to make out what they say. Keep in mind that people will only spend a few seconds looking at any signage.
Besides this, the end product might cost more. Fabricators might charge more because the printing process is more complicated.
It will also limit the sign types that you can choose. For example, the fabricator probably won't be able to cut out the logo like traditional channel letters.
Solutions
In general, you'll need to compromise in some way to solve this problem. 
One of the most effective solutions is to redesign the logo. You don't have to start from scratch. But it can do wonders to simplify it.
You can do this by:
Taking out any shadows, gradients, textures
Leaving out unnecessary graphic elements
Limiting the number of colors
Using fewer fonts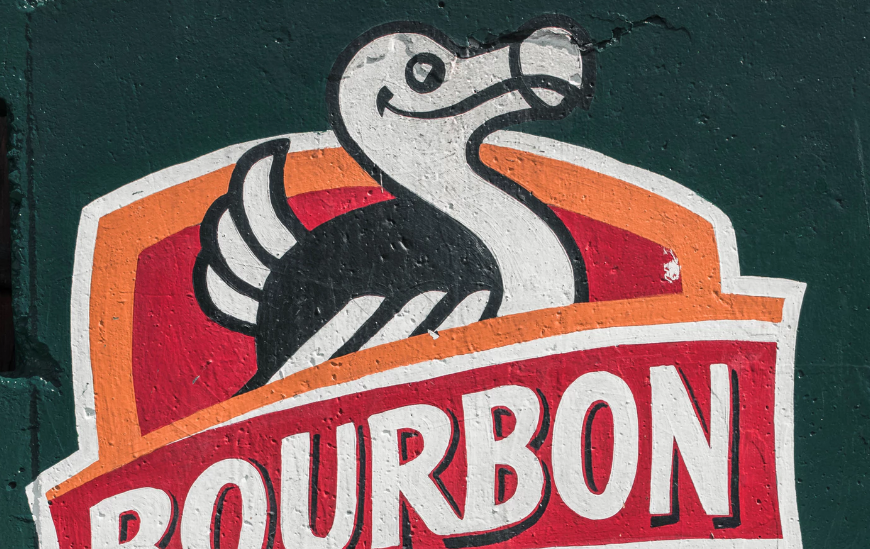 If you don't want to change it, remember that some sign types work better than others. For example, you can choose window graphics, murals, and monument signs.
Otherwise, there's always one option left. You don't have to put the logo on the sign. It is by no means necessary to include this.
Many people prefer not to print it on their signs. Too often it can clutter the design, especially if you're going with channel letters or dimensional letters as a building sign.
You won't be alone in this. Well established brands go through several iterations of their logo.
Scaling issues
We don't always think ahead when we design for our businesses. This often happens if you jump into things when you start a relatively small company. Unfortunately, your past decisions can sometimes come back to haunt you.
You need to design elements of your visual identity with the end products like signage in mind. These elements include your logo, customized font, and the company name.
Otherwise, it can cause problems and even limit you when you are trying to create effective signs for your business. Much of this boils down to scale. You need to create designs specifically so that you can enlarge them.
If you don't, the images can look disproportionately stretched out. At worst they can even look visibly pixelated. In the end, it will make the sign look amateurish and in turn, will affect how people perceive your brand.
Solutions
There are several ways you can help to prevent this. First off, you need to try to imagine how the graphics will scale up to the size you need. Remember that different signage products come in various scales, with outdoor signs usually being bigger.
To avoid stretching, you should pay attention to the proportions of the sign when the fabricator prints it. Preferably you want to keep it relatively similar to its original form.
If you don't want to be limited by potential pixelation, you need to make sure the logo or font you create the designs in the correct format. You shouldn't use raster graphics. You create these images out of pixels in software programs like Photoshop.
Instead, you want to use vector graphics which you can create in Adobe Illustrator. You make them out of mathematically precise points. This means you can scale them indefinitely
Regulations and ordinances
Local regulations
Another important limiting factor to take into account is local laws and regulations. Different areas have different rules about what you can and can't do with your signs.
If you don't comply, the authorities could issue you with a fine. On top of this, they can even force you to remove the offending signs.
Solutions
The only real solution to this is to work with the local authorities. You need to research which zoning laws will apply.
Note that there are separate guidelines for different signs. For example, there are regulations for outdoor signs, commercial signage, ones next to highways, and even political signs.
In case you get stuck on how to make it work, consult your sign company. It can be helpful to choose fabricators based in your area. They should be well versed in the relevant laws.
Lease limitations
On top of area-wide regulations, you will probably also be subject to the rules of your lease. More likely than not, the property management will have set out standards on their tenants' usage of signs.
They might have set out rules about their:
Size
Colors
Mounting
Placement
Lighting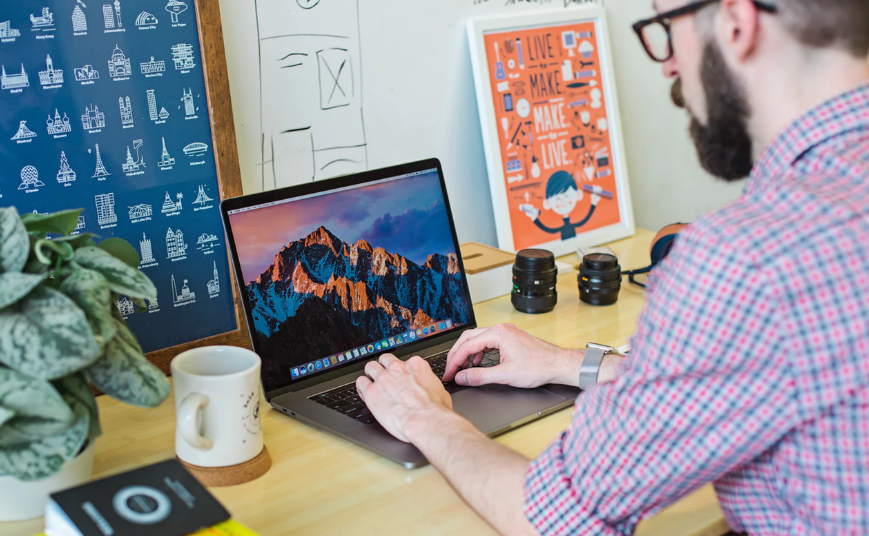 If you don't comply, there could be severe consequences for your lease and your business.
Solutions
Before you create your sign, you have to check the rules of the lease and the property. This can help you from making a costly mistake. Sometimes it can be useful as a way to set up some guidelines to get you started.
Many property owners will also require that you show them the design of the sign for approval.
All in all, the most common limitations are those about the size and amounts of signs that you can use.
For example, if it feels a bit cramped, you should try to use all of the surfaces that are available to you. People often mount building signs above the windows of the storefront. But you can move much of the content to other products like window graphics, sidewalk signs, and banners.
Location
Weather
Another of the significant possible signage limitations is the local weather. There's no way to fight it. You need to find a way to work with the conditions.
When you don't prepare correctly, your signage will suffer. Conditions like regular rain, wind, or intense sun exposure can take its toll. Even worse, the sign can be destroyed or be blown away and lost forever if you're not careful.
Solutions
You must make sure that your signage is suitable for local weather.
If the area in which you want to place it is windy, you want to stay away from lightweight signs like banners, coroplast, and A-frame sidewalk signs. Or else, if you choose one of these, you need to secure it properly.
You can put weights on the bottom of the sign. And you could tie them down. But it could be a safer option to go with installed, built, or mounted signs such as monument signs or window graphics.
Sun and rain can be just as harsh over time. Ask your fabricator which of their products are weather resistant. They might even be able to apply some protective coatings to their other products.
Color scheme
Most of the times, there is little you can do to change the environment in which you hang your sign. As we've said, property rules and leases will probably limit you. But you will also be subject to the physical limitations of the building.
One of these is the colors at the location. It can have a significant impact on the effectiveness of the sign.
Too often, the colors in the design clash with those around it, making the total effect unattractive.
Although you want the colors to work together, you also want the sign to stand out. You don't want it to blend too well with the environment. Thus the location can hamper what you can do with your design.
Solutions
You have to take the appearance of the building into account when you design your signage. It can be a good idea to take different color swatches to the building. You can test to see if they can blend well or not.
Take a look at this guide on picking color combinations.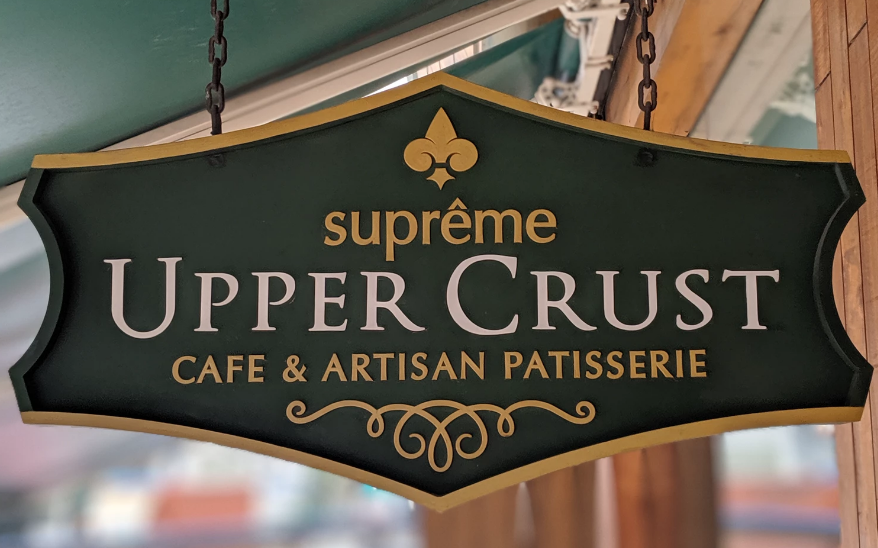 To increase its visibility, it can be a great idea to use contrasts. For example, you can pair a white sign on a black background.
However, for one reason or another, you might have to use a specific palette, especially if it is a vital part of your brand identity. One possible fix for this is to put the sign on a colored mounting or backboard. This allows you can complete the picture with your own background.
Visibility
Sign 101 is that your sign should catch your audience's eye. Of course, the viewing distance and angle will depend on the exact locations of the signs. The spot might not always be optimal.
This means that your signage needs to stand out from its environment. Unfortunately, this can be a challenge if the location is saturated with signage, etc. And more so if there are things in the way like lamp poles and trees.
Solutions
You need to find a way to work with the characteristics of the location.
There are several tricks you can try to make sure your signage will draw attention, even if it is slightly obscured or in a crowded place. 
Here are a few:
Choose bright colors
Play with contrast
Include graphics on the sign
Make it 3D or add features to create this effect
Use lighting to light up the signage
What if your sign will need to be placed quite far from the sidewalk or the road?
As a result, it might be difficult to see, read, and understand. In this case, you can increase the size of the board and its content. If you can't do that, it can also help to use uppercase letters instead of lowercase.
Get ahead
Don't let any of these signage limitations unnecessarily hamper your process. There is always a solution to the problem. But it can help to plan for these eventualities.
This tip holds for all the possible pitfalls. So check out 5 of the worst mistakes you can make with your promotional materials.