From anniversary party to vendor appreciation dinner to annual conference, you may need to look outside your company's own space and select a one of many local event venues. When you don't have enough room at the office, or you can't fathom hosting a party on the manufacturing floor, no need to worry. There are plenty of event locations to choose from in the Detroit area. You can select whatever best fits your budget, capacity needs, and ambiance desires.
Taking stock
When it comes to planning your event, start by identifying clearly what it is you plan to do. Are you looking for a banquet to commemorate your company's 50th anniversary? Or is it a conference where you'll need space for speakers and vendors? Will you need audio/visual capabilities for presentations? Or perhaps it's more of a social event, so your main concern is room for attendees to mingle comfortably.
Money matters
Next, consider your budget for the event. This will help you rule in and rule out possible event spaces. Also, keep in mind that renting the event space is only a part of your overall budget. You may still need to have funds available for other things, too (from gifts to catering services to speaker fees to educational materials).
Selecting with size and ambiance in mind
Don't forget that not all event centers are created equal when it comes to the size of the group they can accommodate. Determine approximately how many people you hope to host.
Additionally, try to identify what kind of "feel" you'd like your ideal location to have. Should it be glamorous or rustic? Open or cozy? Fresh and modern or historic?
Locations to choose from
Detroit is home to many options when it comes to selecting a location for your company's next event.
1 – When lots of space is significant
Let's say you're looking for space for your industry convention. Not only do you need a vendor area, but you'll also need space for lectures and small meetings. Plus, you'd like to be able to host a banquet as one of the focal events of the weekend convention.  Enter The Cobo Center.
2 – When you need an "outside the box" option
When it's time to put asphalt street and towering buildings behind you, consider the Detroit Princess Riverboat as your next event space.
3 – When you don't need a lot of space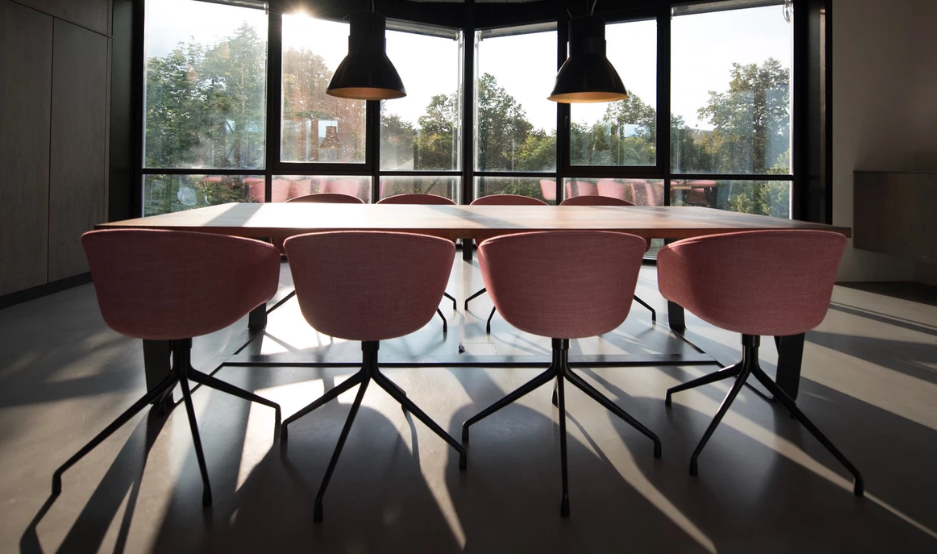 While having enough space is certainly a consideration when hosting an event, there are times when you simply don't need much of it. If you're planning for a small group, take a look at My Great Room in Royal Oak.
4 – When you need a lovely space
For a touch of class and relaxation, consider the Foundry Room or Birdy Room at Shinola Hotel. And if your event calls for stateliness, the hotel also offers Bixby Hall.
5 – When you're looking for a pleasant environment, but not luxury
Whether it's a company dinner in the Ballroom or a panel discussion that calls for plenty of audience chairs, Ann Arbor Holiday Inn stands ready to help you make it happen.
6 – When you need something different
If you're looking for "a refreshing alternative to traditional hotel meeting spaces," perhaps the Benson & Edith Ford Conference Center at the College for Creative Studies will fit your bill.  
7 – When you need a place "on the links"
Maybe you'd like to use their indoor event space. Or perhaps you'll be brainstorming business ideas over 9 or 18 holes. Either way, check out the Dearborn Hills Golf Course for your company's needs.
Beyond the venue
Of course, planning where your event will take place is only one step in actually bringing it to fruition. There will be plenty of other things you need to do. Use our event planning checklist to get you started on everything that needs to be done.  
Event planning checklist
Solidify/define what type of event you're planning.

This could include what you're trying to accomplish, who you'd like to attend, and what kind of environment you'd like to create.

Select and secure speakers.

Remember that you may want to do this as far in advance as possible, in case your preferred speakers have packed schedules.

Select an appropriate venue. Don't forget the considerations mentioned at the beginning of this article.
Collect vital contact information.

This could include your contact person at the event space, any company personnel with decision-making power about the event, a caterer, etc. If you need to contact these people quickly, you won't lose precious time hunting for phone numbers or emails.  

Assign responsibility for tasks to specific individuals.

Note that this can apply to tasks listed below if they're items that can be delegated. For example, a member of your company's marketing team could be in charge of event invitations.

Secure caterer & determine menu if food is being served.
Pay deposits (as necessary for the venue, caterer, speaker etc.)
Create & send invitations.
Order signs (table wraps, trade show displays, etc. — more on this below).
Plan & order decor (unless venue provides this).
Order promotional or education material that will be used at the event.
Meet with event coordinator/contact person from venue to discuss setup.
Determine when the venue will allow you to begin setup.
Put signs to work for you & your guests
As you plan, try to put yourself in attendees' shoes—imagining what they might want or need. This could include using signs to help them discover where they need to be.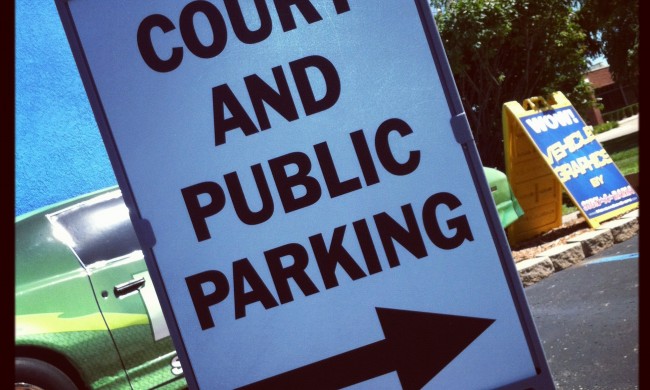 For instance, you may choose to use an A-frame sidewalk sign to help with parking, or crowd control/directional signs for things like registration and check-in. Then there's the fun stuff. Like adding some pizzazz to your event with a photo standup of the guest of honor. Or a full-color banner welcoming guests to your company's anniversary party or new product launch.
Practical & pleasing
For your event to truly be a success, take time to consider all the angles. Walk through the event as an attendee, the caterer, a guest speaker and see if you've missed anything. By planning ahead, you'll be able to make your event both practical and pleasing. It'll be an event your guests won't forget!